Things were going so well and then I reverted back to my normal shitty self. I only got six right last week. Good job idiot boy. That also brought my record to 80-80, so I need a good week to stay above .500. Adam2 was the big winner with ten and moved into third place. Gideon is still in first place and is three games above Mom and Adam2.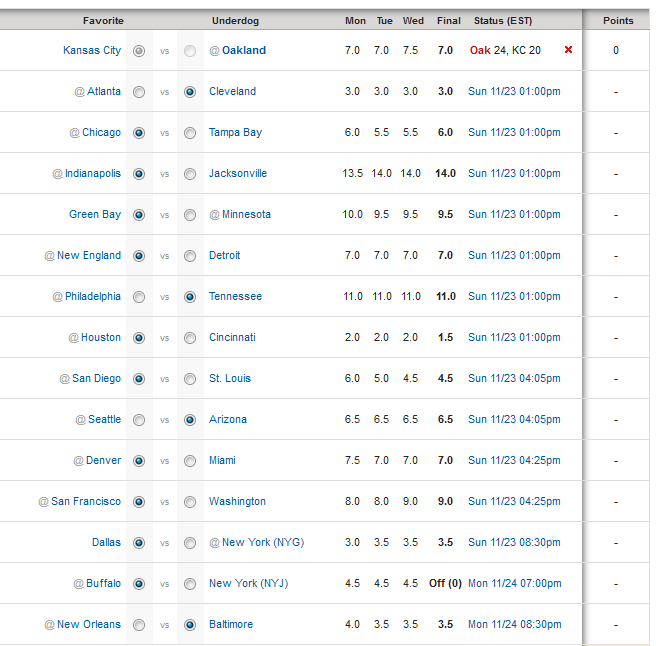 It was Brother vs. Brother last week. Me against my own best man. He has been having some tough weeks and definitely could use a win. If I were a nice brother, I would have given him an easy victory. What would that teach him though? I am the older brother and I always have to find perfect moments to teach my little bro the hardships of life. I really do not think he appreciated Coby Fleener and his feathered hair dominating him. Also, he is probably a little bitter about the Brandon Marshall/Zac Stacy trade. Sorry, I will stop piling on now, it was a good matchup.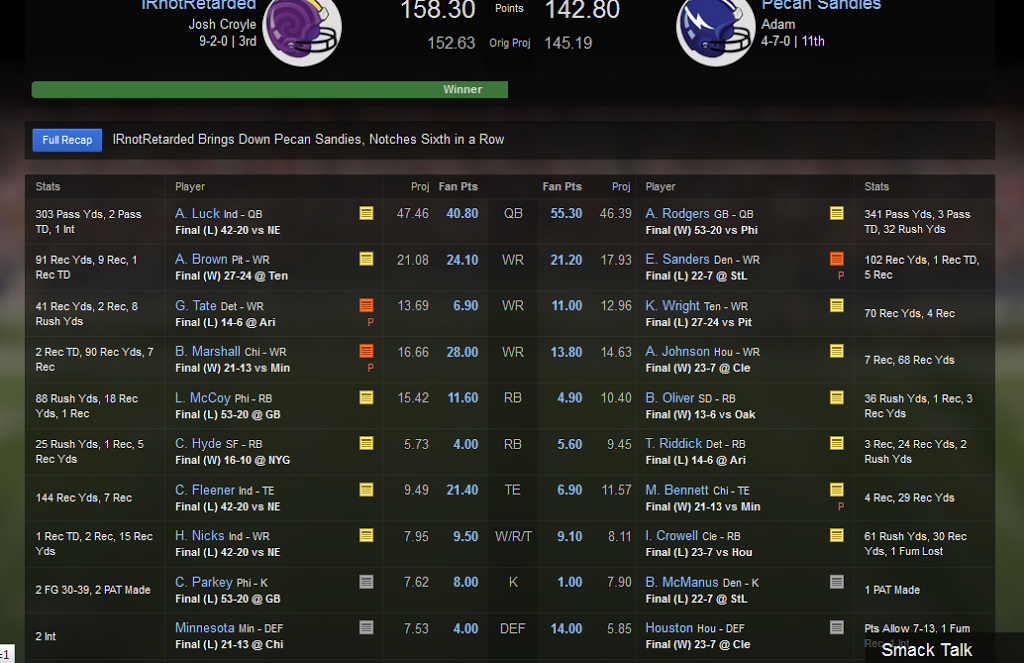 I have won six weeks in a row, which makes me a bit nervous, I feel like I am in for a letdown. Although, having it this week against Kevin would be better than in the playoffs. Ryan and Jim also won again, so they are 10-1 and I am stuck in third at 9-2. My team has still scored the most points, so if we ever get back to a tie, I would be in first place. Gideon is behind me at 8-3 and the four of us have locked up playoff spots.
From there it is a bit of a clusterf*ck (hey, might as well make this a PG13 blog today). Jarrod is 6-5, Jason, Imler, Dustin are all 5-6 with almost everyone else at 4-7. The defending champ, Jessica, is at 3-8, not looking like a repeat. Sorry Sean, you will win at some point. I swear!