I was the big winner last week with ten correct (Imler also got ten, but I must have won the tiebreakers). That brings me to 105-101 and in fifth place with Mom. Gideon is still in the lead at 111-95 and Adam2 behind him at 107-99. On a positive note, I was the only person to get the Arizona game correct this week, so yay (that actually brings me to third place, which shows how jumbled we were from third to sixth place).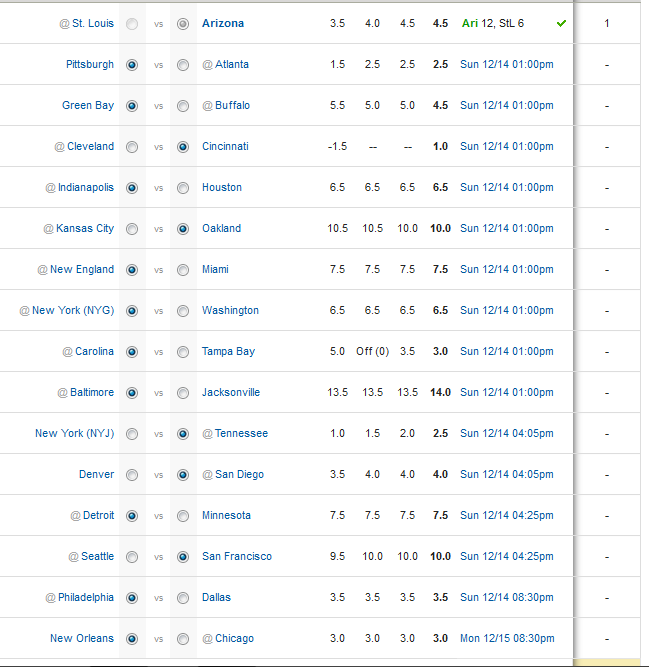 I really thought for sure that Jarrod was going to beat me. Especially when I saw Brandon Marshall go down and only get me 9.10 points. Fortunately for me, the Rams defense decided to take matters into their own hands and crush the Redskins.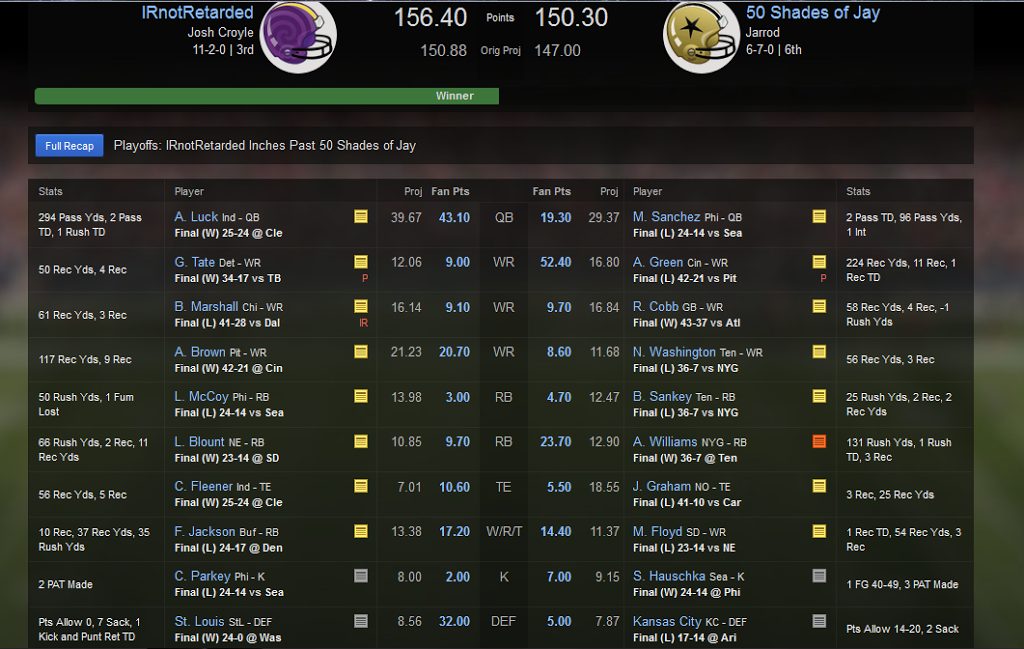 This week I take on Jim, who is expecting the birth of his child this week. I hope he does not think I will show mercy on him. He did not show any on me during my birthday. Over on the other side, Gideon and Ryan battle it out for the chance to be in the finals. This will sound weird, but I am hoping Ryan wins. Sorry Gideon, but I want to avenge my other loss this season. And yes, by other loss, I do mean that loss in the fantasy baseball finals.