On Monday, we finally closed on our house. Signed the paperwork and officially became homeowners. I know, it is quite thrilling and a bit scary. I do not mean scary in the sense of growing up and life being full of responsibility. Instead, I mean that it will be scary for you folks. For the next few days there might not be any posts. What will you do?
I have to go to Nemacolin today and will not be back until tomorrow. I wish I could say it was a fun vacation, instead it is a work thing. I know, work picks the best time to send me away. I just want to do stuff at the house. I think Lindsey is going to clean the house today (although it will not need too much since they were clean folks). Tomorrow, my brother and mom are coming over. Adam and I will be moving as many boxes from our apartment to the house as possible. Mom and Lindsey will be painting one of the rooms because it has pink walls. We do not want pink walls. Eventually we will paint the other rooms.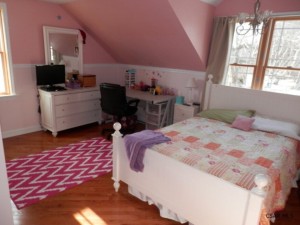 We both work Friday and we will start moving the big stuff after work. We have to go to Johnstown and get a few things from Lindsey's mom's house. Then we will be using a moving truck to get the big stuff out and into the house. Saturday will be much of the same, but it all needs to be out of the apartment fairly early since we then need to spend the majority of the day cleaning. Hopefully we can have everything done so that Sunday morning we can call the landlords and hand in our keys and receive our security deposit in a timely manner.
The rest of the week will be spent unpacking, decorating, organizing, and all that fun stuff. I am sure my main task will be to hang things and move heavy stuff from place to place as Lindsey says things like "wait, we should try that over there" or "you know what, move that back over to there." I am obviously looking forward to it.