Today was our first official day as homeowners. Honestly nothing felt different. Mainly because we are not moved out of our apartment yet. Yesterday we met with the lawyer and signed all the paperwork and she gave us the keys. I had to head to work so we just went over to the house and went inside to check things out. You know, because this is obviously the time to have doubts, haha.
I went to work early in the morning and Lindsey went to the house because the gas company had to come over to read the meter in order to switch it over to us. While she waited, she checked the water and none of it worked. The realtor told me the other day that there was some problem with Ebensburg water, so maybe they had to shut off the lines. The previous owners did have a pipe burst last week, but they had it fixed. Needless to say, Lindsey was a bit worried. She called the water company and they said there no shut off at the address. So it looked like a pipe was frozen somewhere.
Fortunately Adam2 was coming over to wait for the gas guy when Lindsey went to work. I was trying to explain to her where to find shutoff valves and whatnot, but she was pretty much lost. I wanted her to make sure the previous folks did not just shut all the valves off. Adam2 found that they did have a heater attached to one of the pipes, but it needed an extension cord. After work, I took a cord over and plugged in the heater. It took awhile, but eventually water started to come out of the different faucets, at first a trickle, but then normal. The only one that was not working was the shower. After another hour though, the shower worked fine. Woo, crisis averted!
It was an exciting first day of being a homeowner. Now only 10,958 more to go!*
Since everyone was clamoring for pictures of the house (mostly just John), here you go! Soon you will see pictures with stuff actually in the house…
The bathroom. As you can see, it has a double sink. I am very excited about this. I hate having to share a sink with Lindsey when we are both trying get ready for work. I just want to brush my teeth and she just completely takes over the area. Well that problem is now solved.
I think the kitchen is what sold it for Lindsey. Every house we have looked at in the past few years always had the same problem. An old, outdated kitchen. This did not. Plus it has an island. I am pretty sure if the realtor had just shown us the kitchen, she would have still said yes.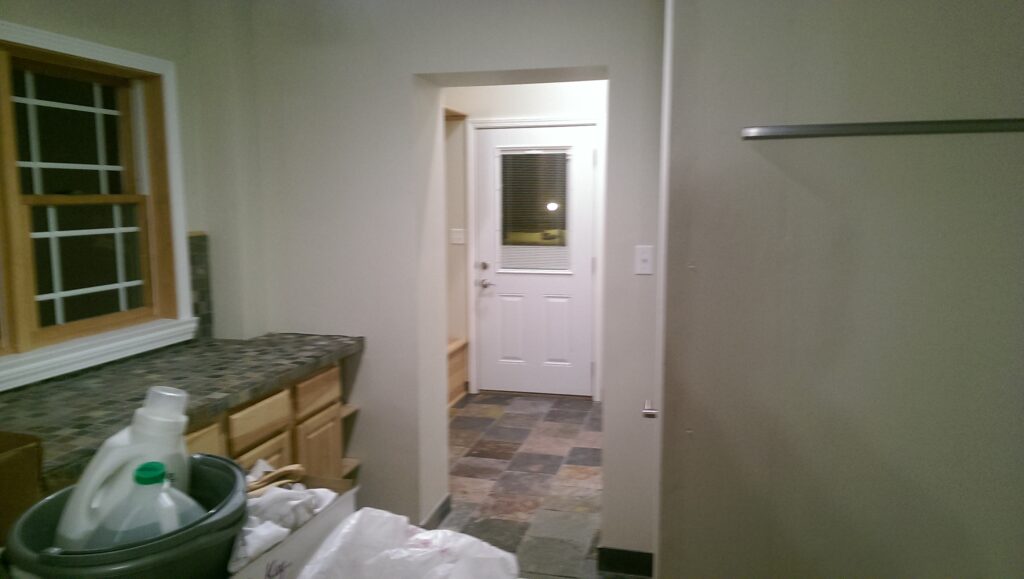 This is a terrible picture I took to show that from the kitchen, there is a mud room. Plus there is a second bathroom over there.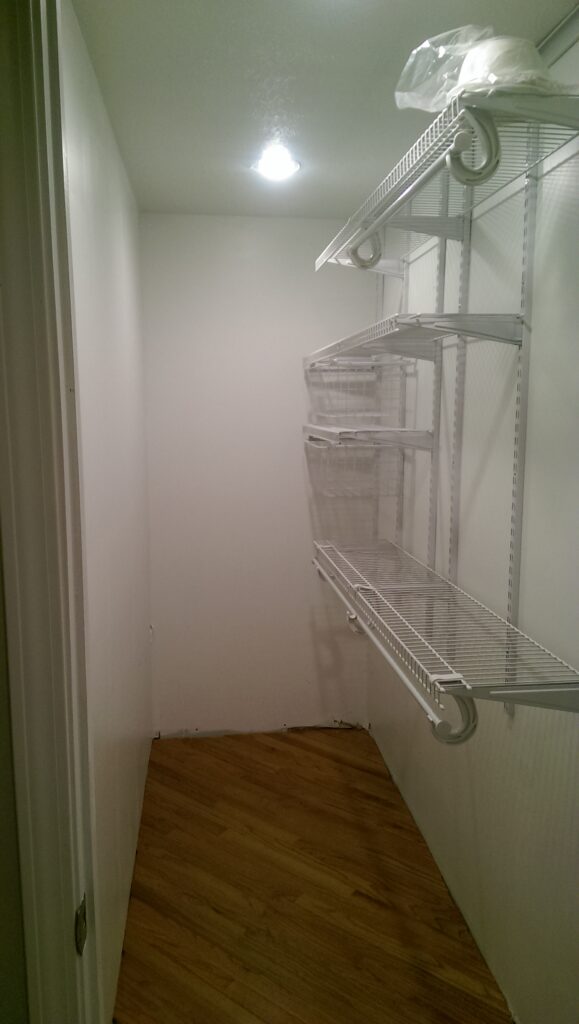 This is Lindsey's closet. I obviously did not get a say in which closet would be mine.
The living room/dining room. We are thinking of mounting the TV above the fireplace. I ordered the wall mount from Amazon (thanks Jason!), but I am starting to have doubts about it going there. First off, where would we put the Roku, Cable Box (long story, do not worry about it), etc. And after looking at it some more, the living room suit we bought, might be better suited facing the way they had their living room set-up. I suppose it will just be something that we have to play with.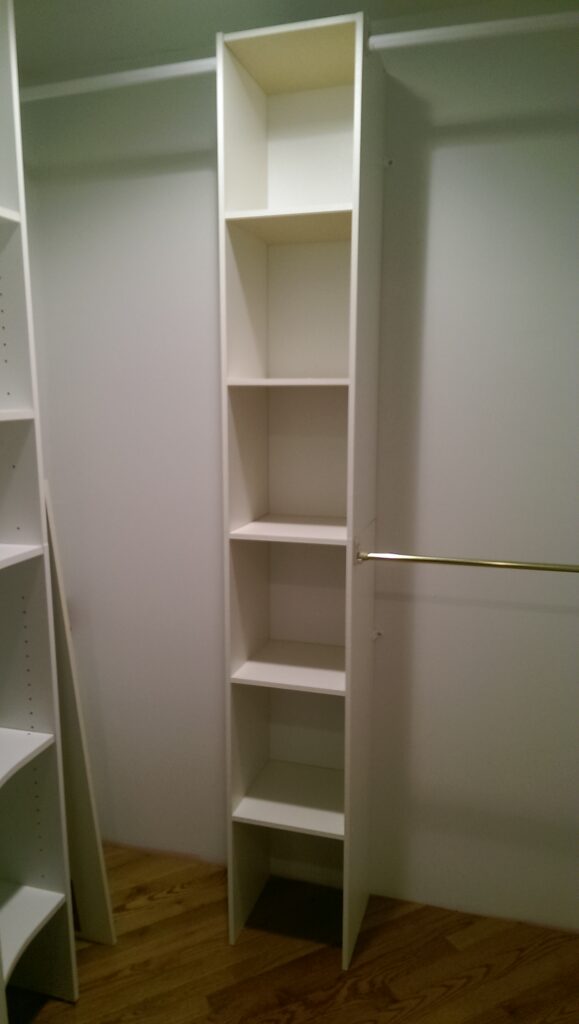 Clearly this is my closet. It is actually not that bad. Much bigger than my current closet.
The top picture shows the office that connects to the master bedroom. They left us the box spring, so we do not need to buy one (thanks previous owners!). This gave us the chance to move it around to see how we might position our bed. At first, I thought Lindsey was crazy when she suggested putting it in the space they used as an office, but the more I think of it, the more I like it. You can put a desk where the box spring is in the picture, well up against that wall where the ceiling slants. Yes, I am liking it more and more.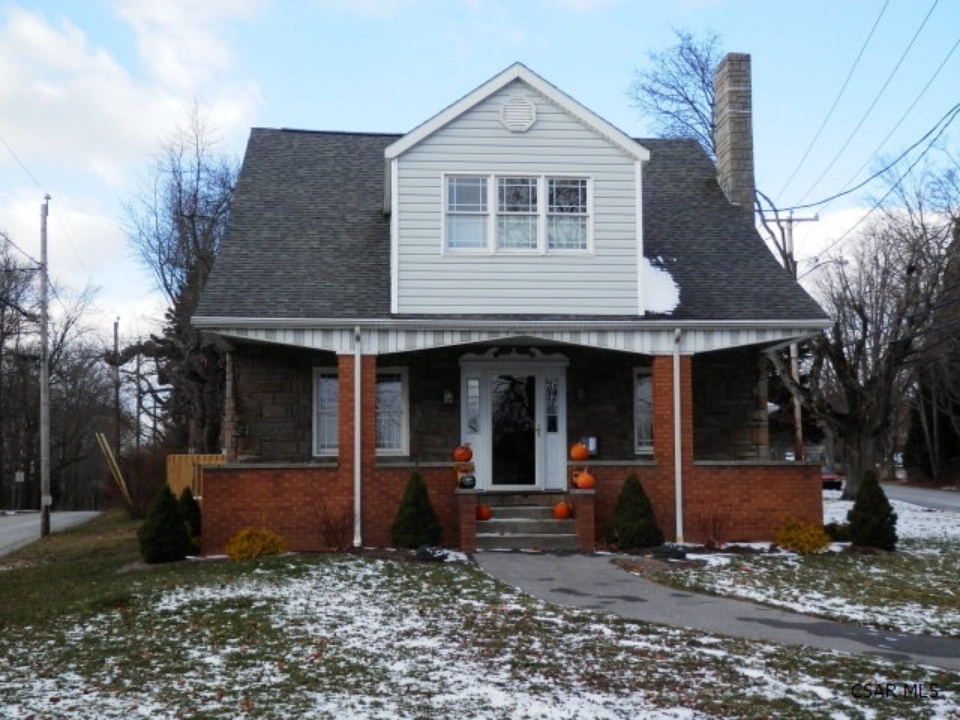 I did not take a picture of the outside. It was dark and there was like 40 feet of snow. So you will just have to imagine piles of snow covering everything with giant icicles hanging off the roof.
This is the pink room. It needs to be painted.
One thing I cannot express is the size of the other two bedrooms. I know that I mentioned this before, but when I think of a Cape Cod style home, I always picture the slanted ceilings taking away so much space from those upstairs rooms. That is not the case here. Hopefully when we have stuff in the rooms, it will give you an idea of the size.
Stairs leading to the basement…creepy.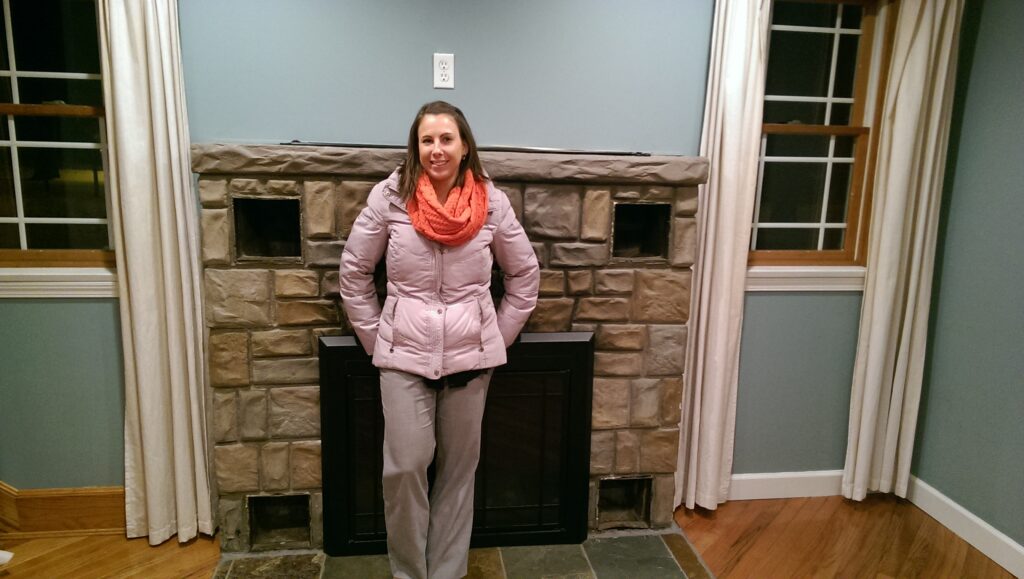 She refused to climb up on the mantle and pose all sexy-like.
*I realize that we will most likely not live here for the next thirty years. However, that is our mortgage and since I do not have a fixed date when we would sell it and move elsewhere, I figured that would be a good enough date to use. And yes, I did take into consideration leap years and all that jazz. No, I did not really consider from the actual start of our first payment or anything like that. Yesterday to 2/23/45. Leave me alone!