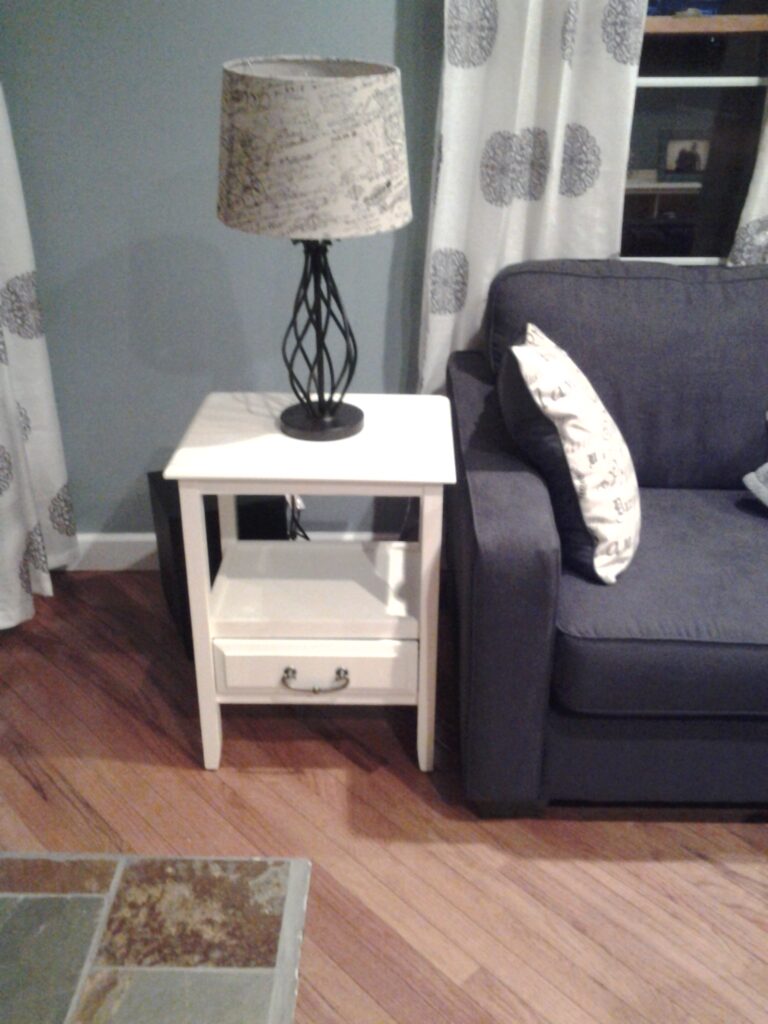 In the ongoing saga of decorating our house, I have put together plenty of pieces of furniture. Usually these things are pretty easy to put together, the bench in our living room from Target took me like twenty minutes to assemble.
After a thirteen hour shopping trip yesterday, Lindsey and I purchased a desk and filing cabinet from IKEA and we got an end table from Pier 1 Imports.
It took me 2.5 hours for the IKEA stuff. People always make jokes about IKEA, but damn, the instructions are so simple and yet at the same time so freakin' complicated. There are no words and the pictures are just sorta vague.
The end table also came with simple instructions that do not include words. Just seven pictures. The nice thing though was that it was mostly together, just four legs, the drawer and the top. 12 bolts and washers. How fantastic is that? It took me like fifteen minutes. I guess that is the advantage to Pier 1 Imports…