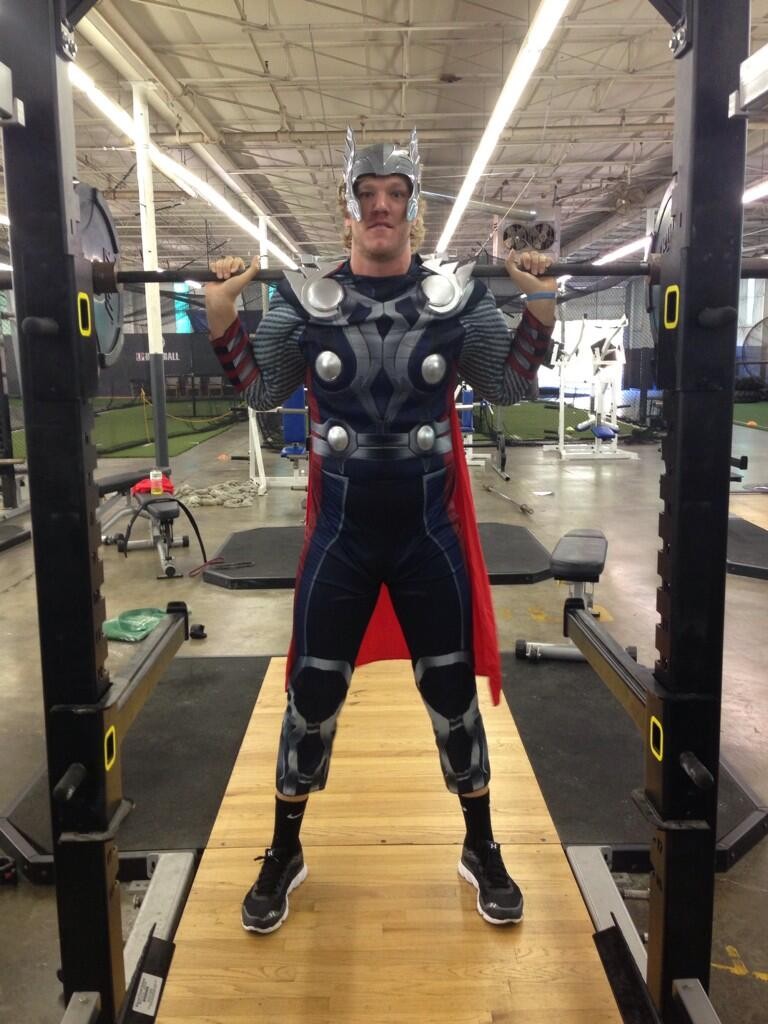 That is what you have to do after a loss, come back and crush your opponent. Sorry Jason, but I did not like being out of first place, so I rallied my team to step up and just put the smack down. With a nice victory like this, I moved back into first place. More on that later.
Best Hitter:  Brandon Belt finally had a breakout week where he flashed his power (9/3/7/0/.370/.393), but that was not good enough to be the best hitter this week. Kris Bryant (6/3/8/0/.455/.567) was a complete beast. Sadly he did it mostly against the Pirates so that pretty much sucks.
Best Pitcher:  Obviously this goes to Corey Kluber, who almost threw a no-hitter and had 18 Ks! Oh wait, I traded Kluber to Ryan for Liriano and Wil Myers. Ugh, I am an idiot. And it looks like Myers may have a wrist injury. If he goes on the DL and Kluber completely turns it around, this could go down as one of the worst trades ever.  Anyways, my starters are still lacking in the win department despite pitching well. My best pitcher was probably Papelbon, especially since he pitches for the Phillies and who would have guessed they would have save opportunities.
Biggest Positive Surprise:  Noah Syndergaard of the Mets. In his second start he picked up his first career win and only gave up one run and struck out five. Plus the dude is nicknamed Thor. Hell yeah that guy is on my team.
Biggest Negative Surprise:  Noah Syndergaard of the Mets. In his first start against the Cubs, he started off well, but then he ran into some trouble and gave up three runs and walked four.
As I said earlier, the victory moved me back into first place with a 45-24-3 record and gives me a sizable lead over Sean (four games). Adam2 dropped to fourth place after getting beat up by Lindsey (8-3). Gideon moved up to third place after decimating Dustin 11-1. Ryan beat Offord 7-3, which helped Ryan get above .500 and into fifth place. This week I take on Dustin who is having a rough season. I just hope this is not one of those weeks where my team decides to suck.
To celebrate Lindsey's victory over Adam2, here are the Counting Crows covering a Madonna song…