This one was too damn close. I seriously should have lost. I was down 7-3 at one point on Sunday. Then some late game hitters stepped up and turned the tide. Seriously, I was losing runs, home runs, and RBIs at one point and then turned it around.
Best Hitter:  Obviously it was a rough week for my hitters. There were like three notable performances and even those were nothing worth writing home about. I would have to say that George Springer (4/0/1/1/.318/.483) was probably the best, since it is always nice to see him have a high average week, especially with that great OBP.
Best Pitcher:  I hate t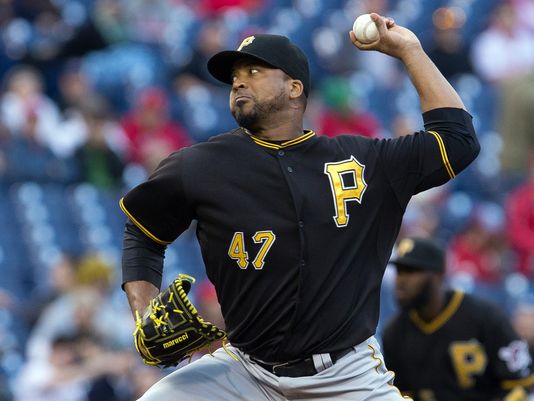 o say it again, but it was probably Drew Storen with three saves, seven strikeouts, zero earned runs and a 1.00 WHIP. That is a pretty good week.
Biggest Positive Surprise:  Justin Upton. No he did not have a spectacular week or anything, but he almost put me ahead of Dustin by himself on Sunday. He was 2 for 4 with a HR and 6 RBIs! Those RBIs did vault me ahead in that category.
Biggest Negative Surprise:  Francisco Liriano. I know what you are thinking. You are saying "but Josh, he was soooooo good on Sunday." Yeah, he struck out 12 batters over 6 innings and got the win. That was not disappointing and it would have been a great week had he not been destroyed on Tuesday. 7 ER in 2 innings! Those two starts combined gave him a 9.00 ERA and a 1.88 WHIP for the week. Thanks Frankie!
With this close victory, I maintain my first place position (barely) over Sean, who is now just 1.5 games back. And naturally we play each other this week, so I cannot stress how much a victory means to me. In other news, Pat beat Ryan, Gideon took down Adam2, and Sean crushed Jason. Lindsey ended up beating Offord 9-3, and that victory moves her up to fifth place. She takes on Gideon this week, so I need her to do well.