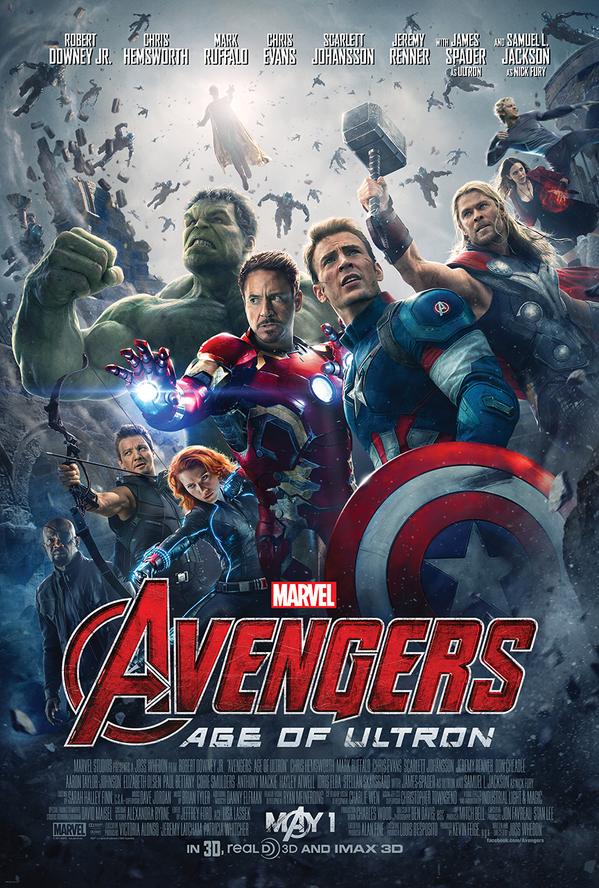 I just got back from seeing Avengers: Age of Ultron and have to say that I really liked it. I would not say that it was better than the first, but it was pretty close. I am going to do my bullet points of what I liked, loved, hated, etc. Now, it goes without saying that there will be spoilers. I mean, if you have not seen the movie and think it is a good idea to read this and then get angry when I give away the ending, well then you are probably an idiot.
-I loved that the movie starts off in the middle of action. No need for an explanation of where the team is heading. Just them kicking ass and being a cohesive unit. It turns out that Loki's scepter is being held in the castle and that Baron Strucker is using it to experiment on humans, which is how Wanda and Pietro Maximoff get their powers.
-I understand the need for the change. I guess if they mention that they are mutants, then Fox would have some issues with the movie. Ugh, this legal shit gets annoying. I was hoping that they would be able to mention their metal controlling father…but I guess not.
-Speaking of the twins, I loved the casting. Aaron Taylor-Johnson and Elizabeth Olson were both great in their roles. I just wish the movie would have done a better job of showing the speedster in action. I loved the scenes with Quicksilver in X-Men: Days of Future Past, and was really hoping to something similar.
-Also, Hawkeye was fantastic. Some of his lines were just hilarious. When Pietro rescues Wanda and Clint is lying on the ground pointing an arrow at his back saying "I could do it, no one would even know." The banter between the two characters was great. Also, liked the change from the comics with Clint's family life. In the comics, he is a bit of a womanizer. And by bit, I mean that he has slept with almost every Marvel Universe female.
-I definitely thought James Spader was cool as hell as Ultron. He took the robot and made him maniacal, humorous, and very scary at times. In fact, he gave a machine a personality.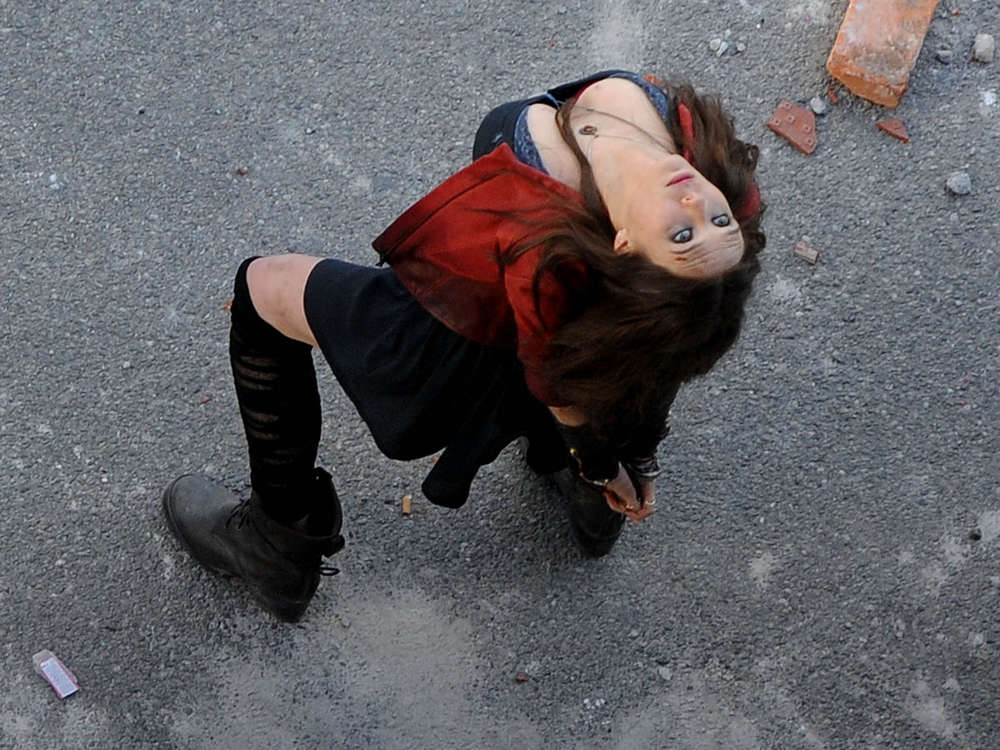 -Quick gripe. And this is something I never thought I would complain about. Boobs. There were two scenes towards the end when the city was being lifted that just did not fit. The first was some girl was running with her kid (the one that Hawkeye goes to rescue and Pietro takes a bullet for). They kept showing the girl and she has big boobs and she is showing a good bit of cleavage. Then, a little bit later, when Wanda is getting up from the ground, the camera seems to basically focus right down her shirt. It really jarred me out of the action and made me think of those times watching a sporting event when some creepy cameraman finds a hot girl and keeps checking her out. It was just unnecessary and a bit out of place.
-Another thing that bothered me was how easily they could just beat the crap out of Ultron's drones. If this was Tony's plan (if Ultron was a good robot), then it was a sucky plan. If aliens attacked the planet and the Ultron Defense League was sent out, all the aliens would need is a bow and arrow and they could take on the entire army of droids.
-Speaking of Ultron and his plan, how would raising the city up into the air and dropping it on the planet be a global killer? Yes, if a meteor that size hit the planet, it would wipe out most life, but that meteor would also be traveling at like 25,000 MPH. That was something else that took me out of the action and made me wonder if they consulted any scientists. I am not saying it would not do damage, but just not the level Ultron (and Tony) claim.
-How cool was Vision? Picks up Thor's hammer (also another hilarious part of the movie, the team trying to pick it up and then the end with Cap and Tony discussing how that does not count since he is a machine. Cap makes a point that if the hammer is in an elevator that is going up, then technically the elevator is lifting it and is therefore worthy) and ends up being the one to finally put a stop to Ultron. And I am guessing will be a big part in the next movie.
-Not sure if I liked the mid-credit scene. We already know that the next movie is Infinity War, so there was really no need to tease us with Thanos again. I thought for sure we would get a little Dr. Strange or Ant-Man action. Or even Black Panther, since the movie visited Wakanda.
Okay, I feel like I am starting to ramble on. Needless to say, I enjoyed this movie.
Comic Book Movie Grade:  A-/B+*
*Note about movie grade system–eventually I will change these and make this into a neat section. Will probably take me twenty years or so, but I promise it will be done!