Lindsey has been hard at work trying to decorate the front porch. I am not going to lie, I barely helped. I put together a swing and with a little help from her dad, we hung it up. Lindsey did the rest. She planted the flowers, told me where to drill holes and screw in the hooks, and basically everything else. Here is the end result.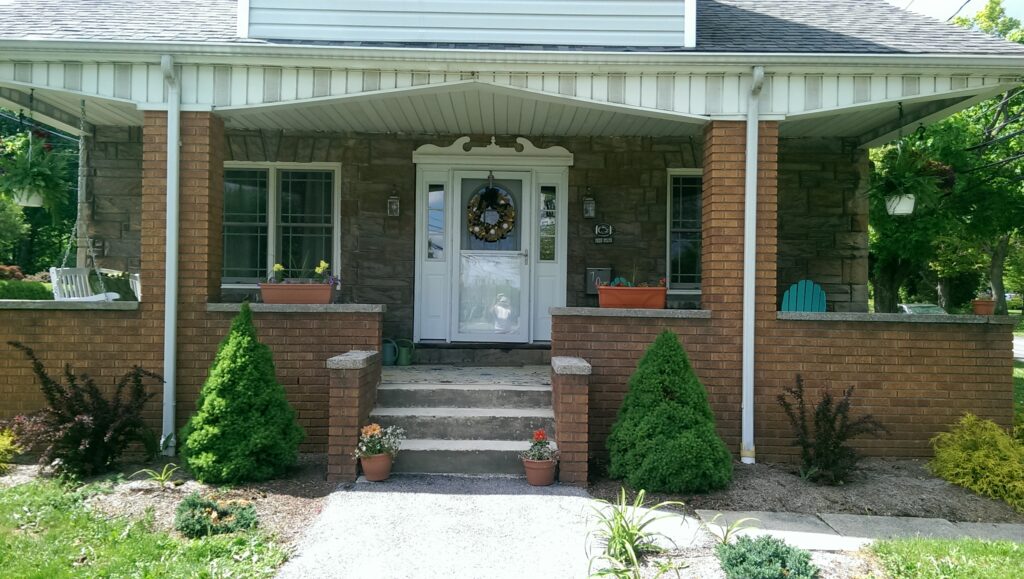 As you can tell, we have lots of chairs. We have a swing, a papajohns chair (for every chair you buy, you get a free large one topping pizza!), a garden stool, and Adam Rondack chairs (not sure who he is, but he makes a comfy chair). Now we just need people to come over and sit in them. The swing and papasan chair were gifts from Lindsey's dad.
The Adirondack chairs were a wedding gift from Kayla and Adam2. I definitely love these, I enjoy sitting out there with my laptop and writing these silly posts.
So there is our porch. Seriously, please come over and sit on it…