I was actually watching the Cubs game on Sunday night on my phone hoping that Starlin Castro would hit a home run in the 11th inning. Instead he gets the game winning hit, the stupid hit did not help me though. I needed a run, ugh. I was also hoping that the game would go long enough that the Reds would run out of pitchers and be forced to have Johnny Cueto come in and he would get the win. Either of those scenarios would have given me a win. DAMN IT, I HATE TIES!
Best Hitter: This week it was pretty easy since George Springer had such a great week, mostly because of a 5 for 5 performance. He batted .440 with a .462 OBP for the week. Kris Bryant and Freddie Freeman had nice weeks as well.
Best Pitcher: Anibal Sanchez finally picked up a win, while not getting shelled along the way. His season has been a bit of a disappointment, but this week he did well.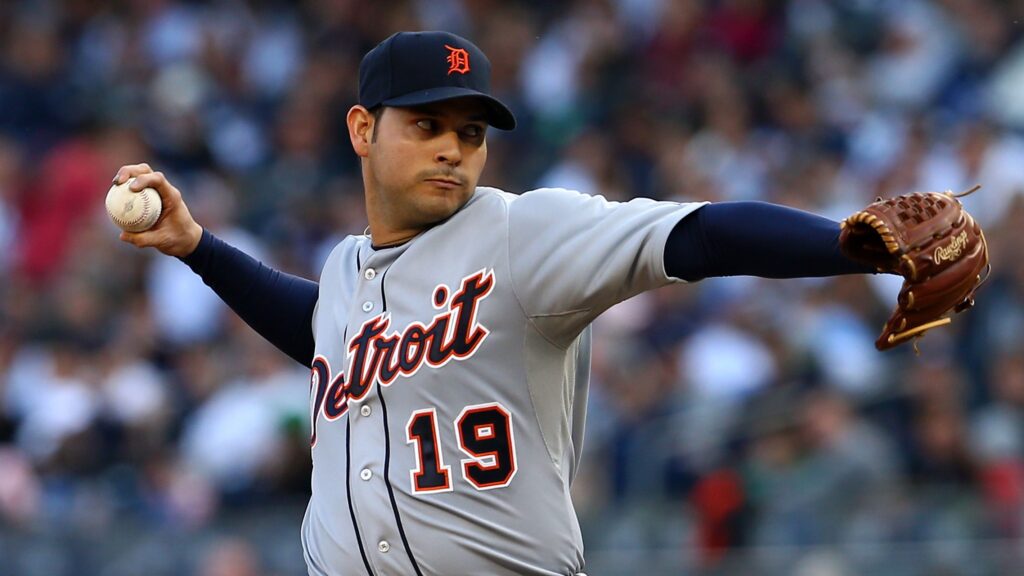 Biggest Positive Surprise: Alfredo Simon. I mean, c'mon, this guy should not be pitching as well as he has this season, right? Every time I start him, I expect him to get crushed  and figure that will be the end of this nice little ride, but he keeps proving me wrong.
Biggest Negative Surprise: Jose Altuve getting hurt. I believe it is a hamstring and they are not saying he will hit the DL, but I have a feeling this will really affect the rest of his season.
Even with the tie, I am still in first place, but only a half game up on Sean, who beat Dustin. Jason defeated Lindsey, so we do not get to hear any music today. That loss put her back to sixth place. Adam2 destroyed Offord, and vaulted him into fifth. Ryan lost to Gideon. Ryan is now in the seventh position and Gideon, who takes on me this week, is in third. Pat stays in fourth.