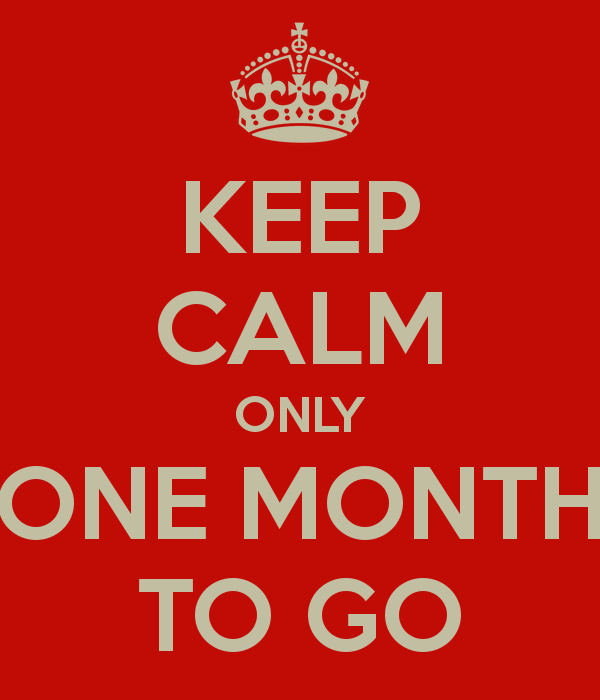 Today marks the true beginning of the countdown. One month to go until Lindsey and I get married. Yikes, this shit is starting to get real!
Just kidding. Not about the month thing, but that last part about it getting real. I am excited for it.
It is funny because everyone tells you how much work goes into a wedding. Then they always say "ugh, if I could do it again, we would just elope! HAHAHAHA."  Lindsey and I would laugh with them and we promised each other how we would not do it that way. We would do it better.
Well guess what? We have. Yeah, that is right suckas! We are awesome. Not stressed at all. Everything is done. We just have to sit back, relax, and do the whole exchanging vows part.
Just kidding again. We are starting to freak out. We really do not have that much left to do, but the things that are left will probably come down to the wire. Many of these things are pretty big and there is nothing we can really do to speed them along.
Also, if you have not sent us your RSVP, please do so. That would be a big help! If you lost the RSVP, just send me a Facebook message.