I reached out to a few of my blogging friends to write some posts while Lindsey and I are away on our honeymoon. Today's post comes from Nicky D., who gives us advice on how to be happy and married. Thank you Nicky for the great  post!
Nicky D here from www.nickydcooks.com . I'm happy to be doing a summer guest blog for Josh's World today while he is away from his computer having fun. I am sharing with you my humorous take on love, life and marriage. Thanks Josh for having me, I had fun writing this for your blog and I hope that you and your readers will enjoy it.
Are you married or happy?
Curly (Curly Howard) 3 Stooges "An Ache in Every Stake"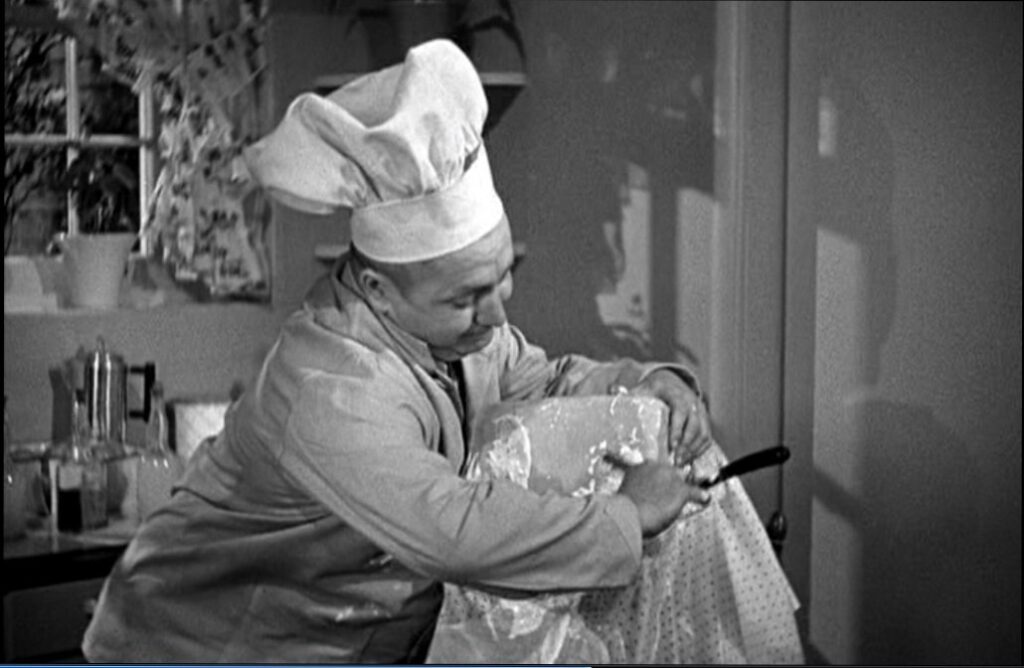 It is my favorite line from the show 3 Stooges, I still chuckle each and every time I hear it even after being married almost 20 years.
(Ok, my husband says it sounds more like a cackle that the character Witchiepoo from the 70's TV show H R Pufnstuf would make. A giggle, a cackle, it's all the same when it comes to the Stooges).
I'm not laughing that I'm still married, no, not at all. I'm a lifer at this point. I'm looking forward to the day when my husband and I can be in a retirement home together and turn on each other's oxygen tanks.
I'm just puzzled by the notion that you can't be both- married and happy. In my opinion, I think that you can achieve this goal, but no two people do it in the same manner. If we all did it the same way, then life would be terribly boring.
For us, having a sense of humor about life and not sweating the small stuff makes things work.
When I met my future husband, I was what you considered, in my Italian American family, an older bride. I was 27 years old, in graduate school and working full time. I wasn't dating anyone seriously and the family started to think that I would become the next generation of the "unmarried with cat's" lady in the family.
So when I brought him home, my family was thrilled. I knew from the get go that this man was different from the other chaps that I dated. Now different in this case was a good thing: employed, no visible jail house tattoos and someone my father didn't want to shut the door on when he came to the house.
I realized that these were good signs. So after several months of dating, I knew that this was the person I was meant to spend the rest of my life with.
We were married in a Catholic church, I'm Italian Catholic and there wasn't any other option in my family – Unless I was willing to deal with guilt and tears from family or the fear that your beloved little Italian grandmother would show up wearing all black to your wedding. Trust me, neither option is desirable.
We had exchanged our vows and I heard the priest utter the iconic phrase "I now pronounce you man and wife, you may now kiss the bride…"
There it was, I became a wife and I officially became a Misses and added a new title to my name. I looked over at my new husband, there wasn't a look of terror or fright on his face. I held his hand and he still had a pulse. There were a few beads of sweat about the brow, but other than that nothing major; the groom had survived.
We went merrily on our way to the reception and then on to our honeymoon. I thought to myself, life is good!
I knew that a new chapter of my life was about to begin. But to be honest, I was a wee bit clueless about what it meant to be married. I kind of had an idea about marriage and what I was getting myself into, but the day to day details escaped me.
I figured I would learn about this like you do a new job, it would be like on the job training, a baptism by fire kind of thing. I was lucky enough to find this really awesome guy that I wanted to spend the rest of my life with, how hard could it be? Famous last words for sure.
I knew I would finally understand what the definition of marriage was when life really decided to go into high gear. My honeymoon phase was short lived. We bought a new house, I became pregnant and I found my dream job.
Seriously, I hadn't even sent out the last of my wedding thank you notes yet, and married life just started to take off.
I'm not complaining at all, I was just in awe how quickly life was changing. Thankfully we were just rolling with the flow. However things began to cluster and our life changed shortly after our first anniversary.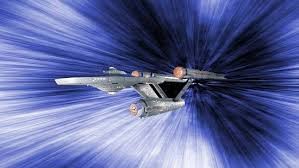 In the immortal words of Capt. James T Kirk of the USS Enterprise, our lives went into "…Warp Speed."
Our daughter was born and we were expecting another child, my goddaughter was battling a life threatening disease, my husband had accepted new job so we had to move to another state and I had to quit be beloved job as a high school guidance counselor. My grandmother was moving to a retirement home, and some various other life stressors thrown in to keep me on my toes.
If that wasn't stressful enough, I had an emotionally needy bulldog that would tear up and eat random children's toys and pacifiers when there was any sort of stress happening in the house. And if you know anything about these dogs they freak out if you move a house plant. So I was chronically at the vet with a sick bulldog.
Pregnant, waddling into the vet's office with an infant and a sick bulldog in tow, honestly it was comedic.
Ok let's throw up the white flag because I could have certainly used a time out. Clearly I was a candidate for one of those Calgon" take me away" bath commercials. I needed some sort of respite and relief.
Having my husband hit me daily with a dart gun filled with an animal tranquilizer wasn't an option. I think the law frowns on things like this. And I do believe that the FDA frowns upon drinking while pregnant too, so having a glass of wine at night was out of the question.
So we did what we could do to keep our sanity, we talked and we laughed. Ok, I did occasionally cry but that was because I was a hormonal hot Italian mess and I had an infant who didn't sleep through the night. I believe that I was entitled to shed a tear or two on occasion.
However between the sleepless nights, trips to the vets and moving 600 miles to a new city, we managed to keep our sense of humor and sanity. Life was happening and we were still just going with the flow.
I would like to say that things evened out, but that would be a lie. Eventually there were periods of respite and then renewed sessions of chaos. But isn't this what life is all about?
We were happy, living our lives with our children a neurotic bulldog and taking it one day at a time.
And then in a blink of an eye, here we are almost 20 years later.
So here is the question that started off the beginning of the blog, are you married or happy. Well I'm here to say that I am both.
When you are engaged, there is so much advice on marriage and "rules" to live by that will help you have a happy life together. Honestly, it can be overwhelming and confusing.
I never listened to any of it, unless you count the advice from my Great Aunty Tillie who tried to counsel me on my wedding day about matters of the boudoir. I'm still trying to get that tidbit of information erased from my brain, but that is another story.
Life isn't perfect, but our life is perfect for us. I like this mantra and it is one that works. Happy and married, it can happen despite what the 3 Stooges would have you believe.