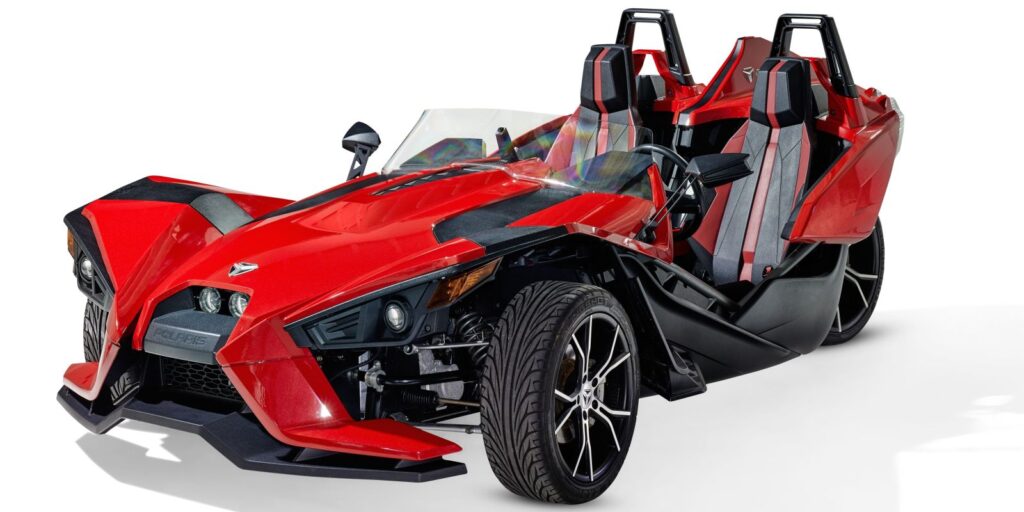 I saw one of these on my street today and went "what the fuck is that?"
Seriously, I got out of my car after work, was walking up on the porch and some guy in one of those stopped, jumped out, ran over to where something was on the side of the road, picked it up and gave it to his lady-friend sitting in the passenger seat.
I really did say aloud "what the fuck is that?" And it would have been a good question for the entire situation. What did the guy grab? Did he steal something from the neighbors yard?
But the real point to my question was the vehicle itself. What is it? I had to Google "three wheel car" and look at images. Fortunately since it is new, they were the top options. I guess they are like the Can-Am Spyder, but on steroids. Or maybe it is like when a motorcycle and a roadster get drunk and hook up. I don't know. They look pretty cool. I would be down to drive one. Probably not to work everyday, but for a fun little excursion through the mountains.
Wait, it costs $25,000??? It is basically a nice version of a go-cart, minus a wheel. You would think for that kind of money they would toss in the fourth wheel (the first person to say "but Josh, the three wheels enable it to corner better" or whatever serious reason is getting punched in spleen).
Hopefully one of my wealthier friends buys one and allows me to take it for a spin.