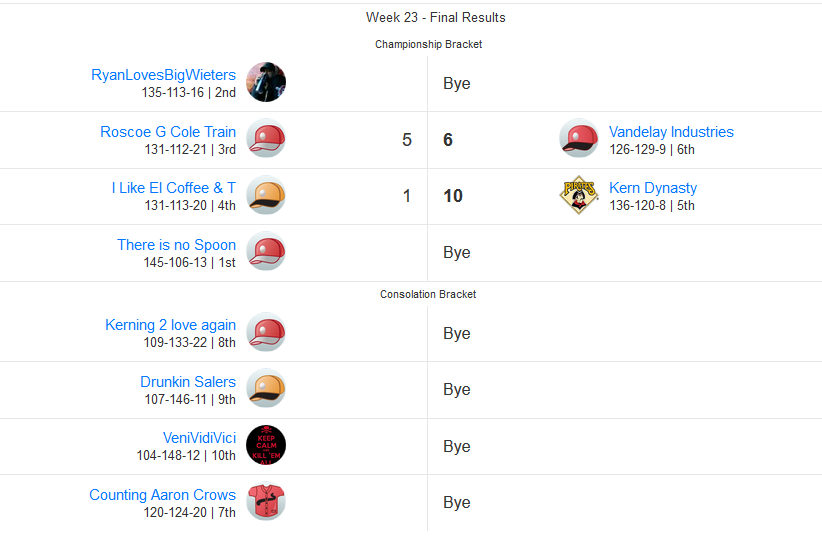 Obviously I won. It is pretty hard to lose a bye (although my team's recent performance would definitely make a good go at it). As you can see, Adam2 squeaked into the playoffs then knocked Pat off. Ryan decided to not mess around and crushed Sean.
I have not had much luck with Adam2 this season. Our first two match-ups ended in a tie and he beat me 7-5 in our final meeting. I am a little nervous about how this could end up. Especially looking at how my team performed last week…
Ryan and Gideon should be a crazy battle. Ryan kept saying that he was pretty much out of it, but his team is very good and he could easily upset Gideon. In their two meetings this season, Ryan is ahead 13-11. Not really sure, who I should root for in this one. Both of them bested me head-to-head. Hmm, how did I end up in second place?
Down in the consolation bracket. Lindsey takes on Dustin while Jason and Offord duke it out. The battle for seventh place is going to be huge. Pat and Sean are going against each other for fifth. Anyone have a suggestion for how we can reward people for winning these consolation battles?