Gideon won the whole thing last year and I finished in second place. I was impressed with my turn around last year because I was so bad early in the season. Hopefully this season starts out a little bit better. Also, as a quick PSA, if you are someone that is in my fantasy sports leagues, but does not ever receive the notification that the league is renewing, it probably means that Yahoo has set your default email as whatever your Yahoo ID is @yahoo.com. I realized that on Lindsey's and had to go in and change the settings.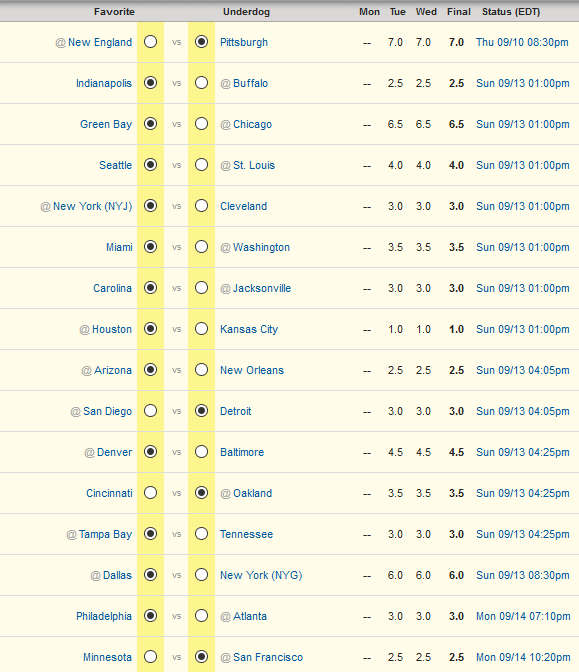 We had to have our draft a bit later than I normally would like, so I will not get the chance to write much about it. I am sure that does not bother most of you.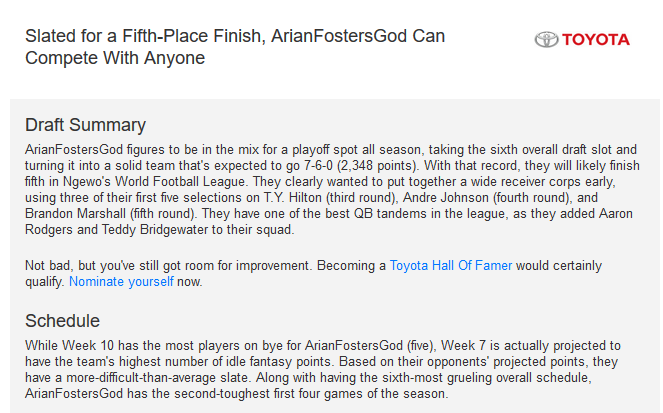 I do enjoy the draft report cards, although I noticed during the draft that the rankings it created took into account the total projected points for all players, but obviously you cannot play all players at the same time. I do not think the report card does that (I noticed because someone that it ranked really high had drafted a third QB I believe).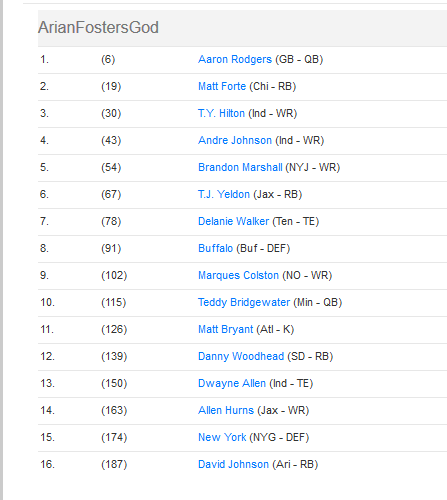 I was not really all that pleased with my picks after Rodgers and Forte. Three WRs in a row and two of them for Indianapolis. That seems like a recipe for disaster. Hopefully the Colts just put up huge numbers and those two each have a thousand yards. I do not know why, but I have Yeldon in both of my leagues. I must think highly of him.
This week I take on Jason (there are too many Jasons in this league, so he will be known as BatmanJason from here on out). Lindsey takes on Jarrod. She had a decent draft. She had to do it from work without me to give her advice, so we shall see.
Good luck everyone!