I went 7-9 last week. Not a very good start to the season. Sean was the best at 11-5, Pat and Adam were 10-6, Lindsey was 9-7. Right now I am in 6th place.
I beat BatmanJason in week one. I think my team performed about as I expected. Obviously Matt Forte is great, but I was pleased with Brandon Marshall. If he performs like this all season, that would be a huge pick. I have a few injuries, especially Hilton, who is questionable for Monday. I hate when guys are questionable for a Monday game.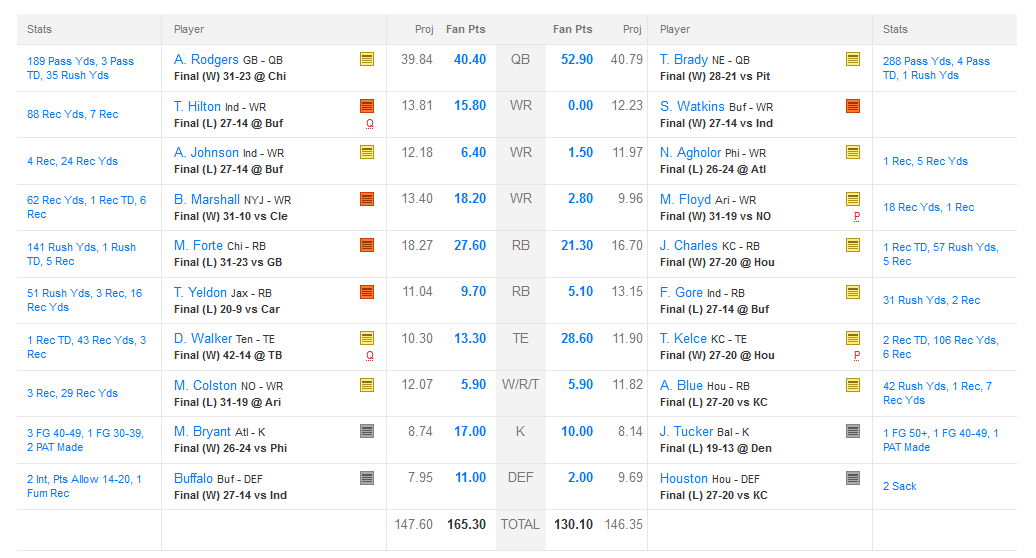 Last year's champion, Jim, is in first place. Lindsey is in second place after beating Jarrod. Ryan is in third, I am in fourth, and Jason is in fifth. The difference between Jim and Jason is only 6.60 points, so clearly we are all pretty close. This week I take on Jason and Lindsey goes up against Offord.