I went 7-9 again. Obviously things are not going so well for me with picks. On the other hand, Lindsey crushed it, going 11-5 and moving into first place. Sean also only picked seven right, so he drops to second with Adam in third. Pat and Mom are both ahead of me, so it looks like I have a bit of work to do.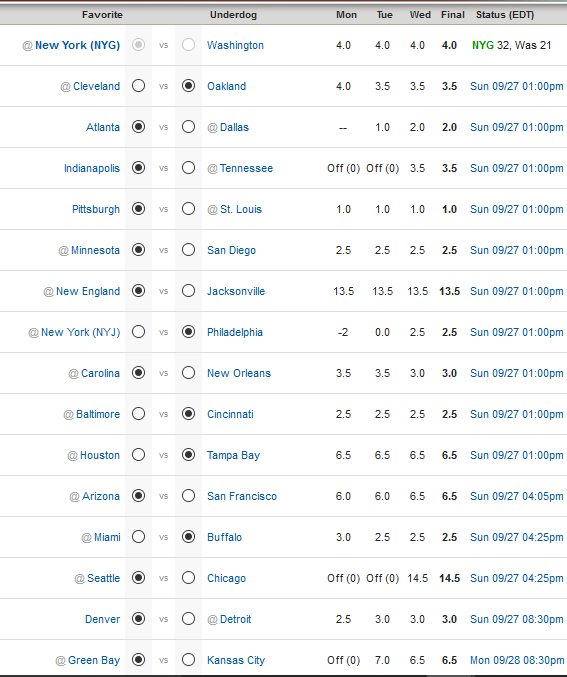 I lost to Jason. Basically, our battle was decided by the Buffalo/New England game. Those were our defenses and the difference was 13 points. Also sucks getting zero points from the TE position.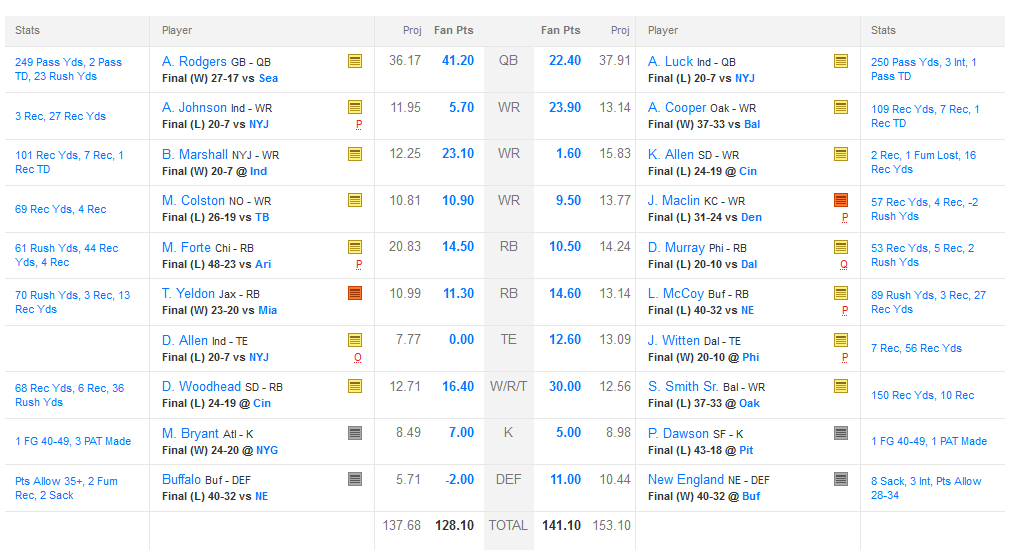 Ryan moves into first place after beating Adam. Lindsey is in second place after crushing Offord. Jason is in third place as the only other undefeated team. Jessica is in fourth place with a win over Gideon. I am in fifth place, followed by Jim, who lost to BatmanJason, who is now in seventh. Offord is in eighth. Jarrod is in ninth after beating Dustin. Everyone else is without a win.
This week I take on Ryan, while Lindsey goes up against Jess.