Guess who is in second place with a record of 28-20? That's right, this guy! It only took one of the best weeks in pick 'em history to get there. I went 14-2, which I am pretty sure is the best anyone has ever done in this league. Lindsey is still in first though at 29-19.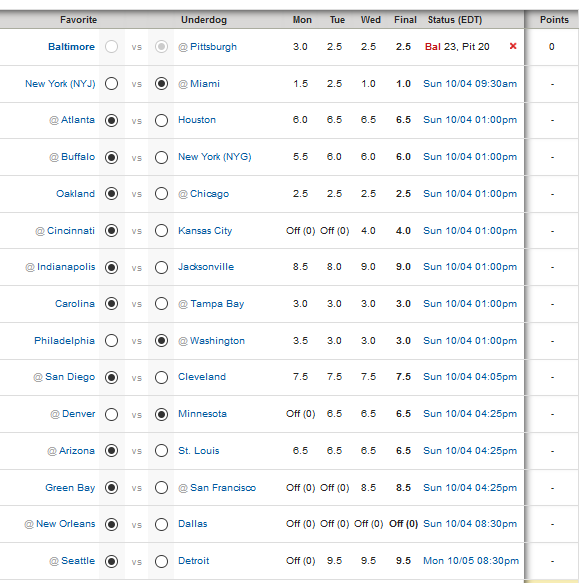 Over on the fantasy side…well I sucked. That is all I will say.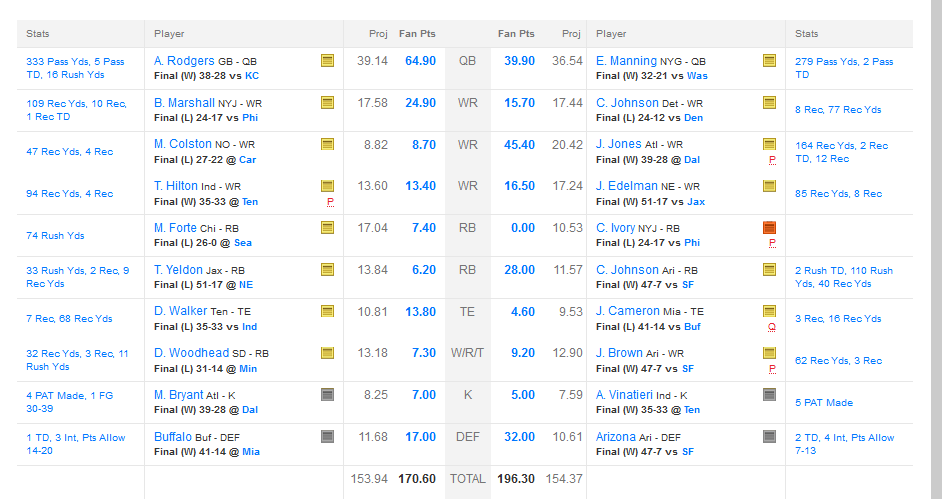 This week I take on Gideon, who is in last place. Maybe I can pick up a a win. I am currently in seventh place. Lindsey also lost last week, to Jessica's team that scored over 230 points. Insanity. Lindsey is not off to a good start, since Ben is hurt, she started Flacco. Even in our league he only got her 19.90 points versus my brother. Could be a rough one for her.