Well, after a weak week (hehe), I dropped back to fourth place, tied with Mom. Lindsey stays in first place after getting ten right. Jason is in second place and three points behind, but has been pretty good these past two weeks, with 11 right each week. Adam is in fifth, then Sean, Gideon, Adam2, and Pat. I honestly have no clue how Lindsey is doing this well.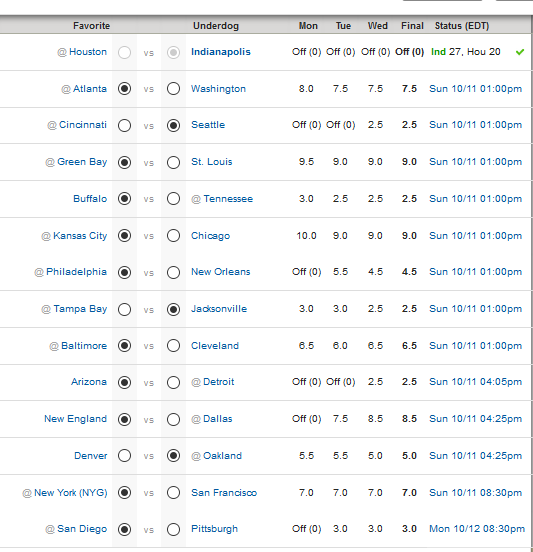 It always feels good to get back to winning. I almost feel bad for beating up on Gideon, since he is not having a very good year. Sorry buddy! It is funny, my team did not have anyone that just exploded, but instead everyone was a solid 10-19 points.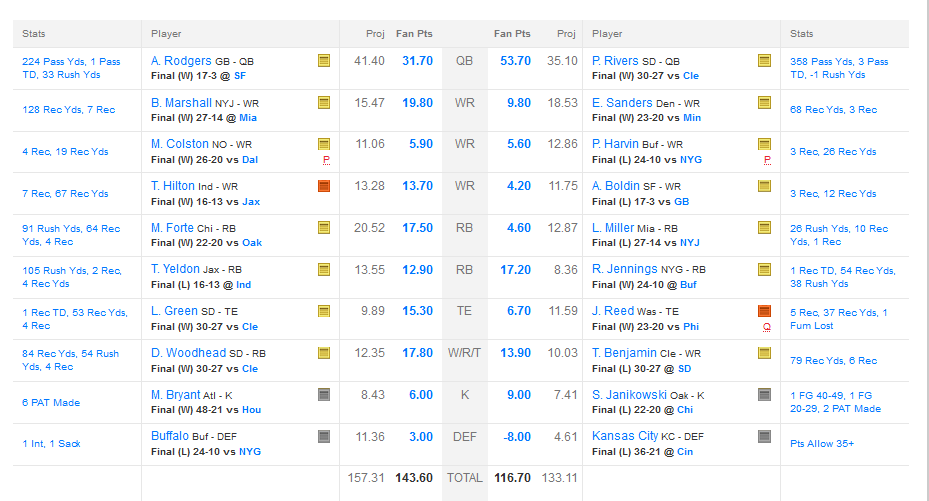 This week I take on Lindsey. She is 3-1 and in fourth place after defeating Adam. Ryan remains in first place and is the only person unbeaten. Jessica is in second and has actually scored the most points. Jason is in third. Offord is in fifth place, followed by me. From there it goes Jim, Jarrod, Adam, BatmanJason, Dustin, and Gideon.
Lindsey has been talking trash about how she is going to beat me this week. I really do not want to lose to her, it will be horrible in this house if that happens.