My run of good weeks came to an end. I only made four correct picks. That is absolutely terrible. Jason is still in first place with 78, Lindsey is` in second with 75, Mom is right behind her at 74, then I am sitting there at fourth place. After that it goes Adam, Gideon, Sean, and Adam2 (who was the weekly winner with nine).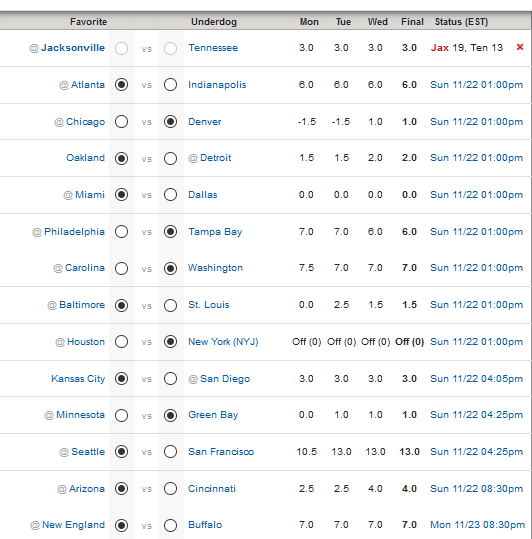 Congratulations Adam! You kicked my ass. Good job starting Kirk Cousins over Peyton Manning. Also, his receivers absolutely crushed mine. Want to make a trade? Matt Forte for one of your WRs?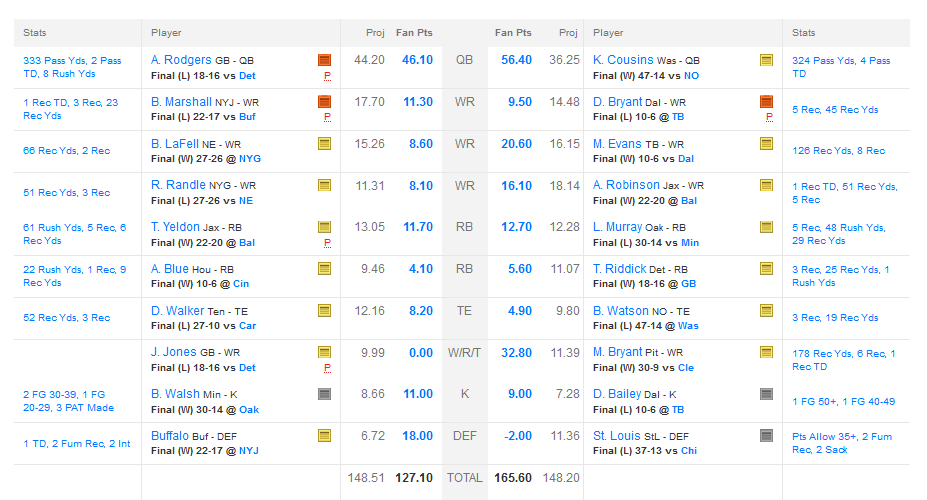 Offord moved into first place after Ryan lost to Jarrod. They are separated by a whopping six points.After that it goes Jessica, Adam, Gideon (nice job moving up in the standings), Jim, Jason, Jarrod, me, Lindsey, BatmanJason, and Dustin.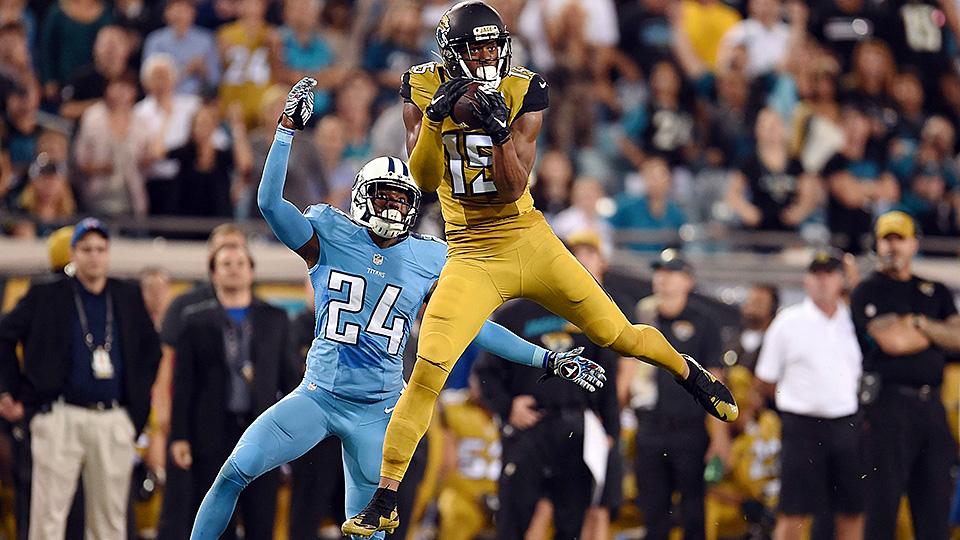 I want to have a little rant here about Allen Robinson. I watched the Jaguars game on Thursday and I am always shocked by how good he is and how little we hear about him. He made a few great catches in that game and they said he leads the NFL in catches over 20 yards. He is fourth in total yards, but only has 50 receptions. I know, some people might say "well he has 100 targets." How does that work though? Watching some of the catches he made on Thursday, they were not great throws, but he pulled them in. Has that been all year long for him?
This goes to show that the NFL Scouting Experts on ESPN (and everywhere else) really do not know what they are talking about most of the time. They considered Allen Robinson a third or maybe fourth round receiver (Jacksonville thought higher and took him at the end of the second). Those us of who watched him at Penn State felt he was much better. At the time, I really thought he would be a first round pick. Oh well, it looks like the Jaguars got a good pick out of him and if Bortles could get a little more time back there, maybe some of those targets will be a little more on target (hahaha, see what I did there?).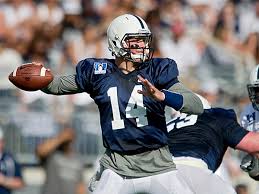 Now, this little Allen Robinson rant brings me to Christian Hackenberg. I have heard the same draft experts put him as a top three quarterback. Despite the fact that his numbers are pretty bad. They tend to blame the system of James Franklin (not really disagreeing), but when you watch him, he makes a bunch of bad throws. I am not saying he is a bad quarterback, but is it possible that the main reason he looked so great his freshman year had nothing to do with his size or his strong arm, but instead by the fantastic receiver he had in Allen Robinson?