Somehow I am only four behind Jason. I only got six right last week and I am still in fourth place. I think we are all having a bad year…interestingly enough, I was actually about the same last year at this time. Also, pretty cool, Adam2 was the winner last year as well as this year. So right now, Jason is in first, Mom is one behind, Lindsey is three behind, I am sitting four back. Adam is four from me, with Adam2 three away from him.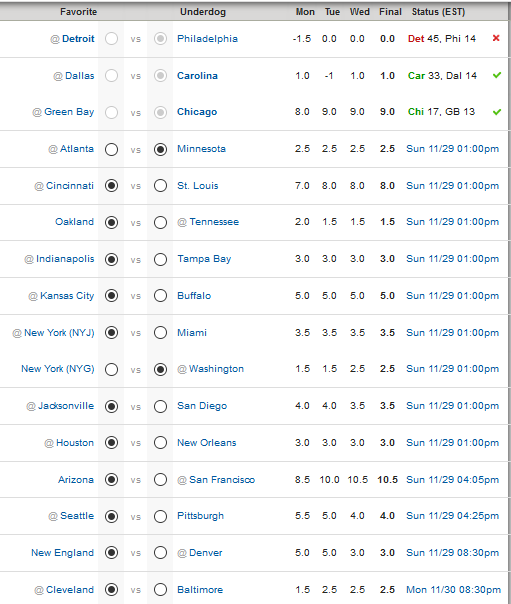 A victory over Jim keeps me alive. I am actually nervous that I might not make the playoffs. That would be sad. I really have no guys who can score a high number of points for me. Just a bunch of guys who can score between 10-15. Not a recipe for success.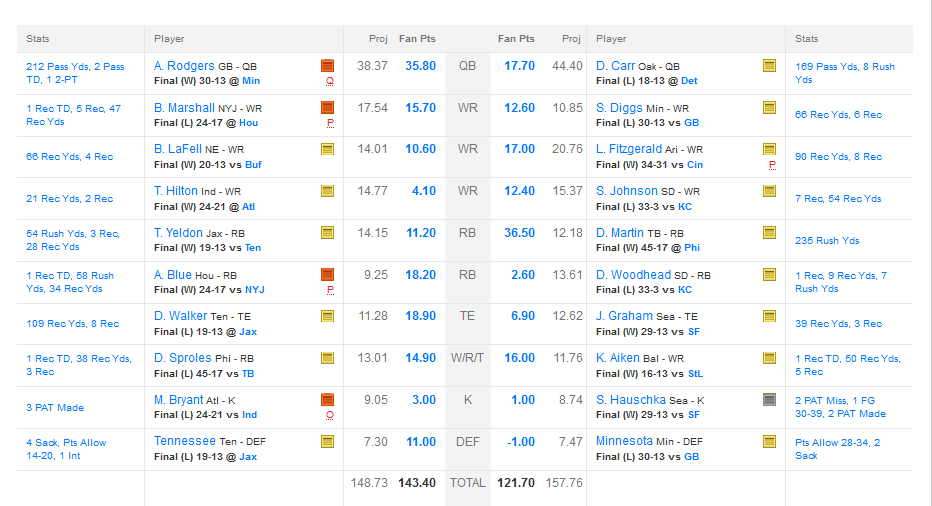 So how did things go for the rest of the league? Well Adam beat BatmanJason, Jessica squeaked past Jason, Offord defeated Ryan, Jarrod destroyed Gideon, and Lindsey won against Dustin. Here are the current standings: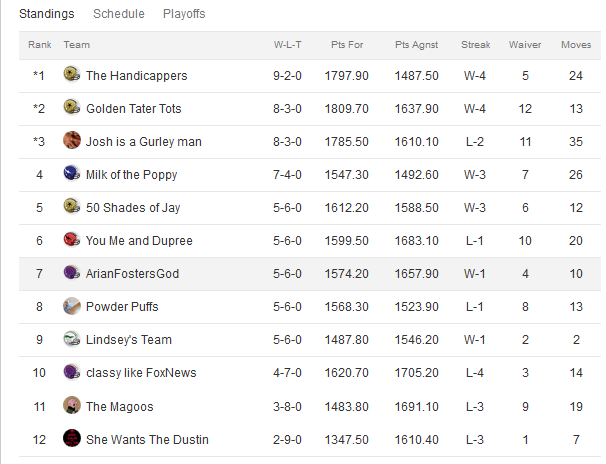 Right now I am 25 points behind Jim. I need to string together a few more wins. This week I take on BatmanJason, but I am not off to a very good start. Lindsey takes on Jarrod, which is probably bad for her. Maybe Dustin can help me out by defeating Jim, although I somehow doubt it.