I had a great week, leading the way with eleven correct. Lindsey did not have a good week, she only got six right and is now in second place. Jason is now in first, although they both have 66 right, he must have the tiebreaker. I am in fourth place with 61.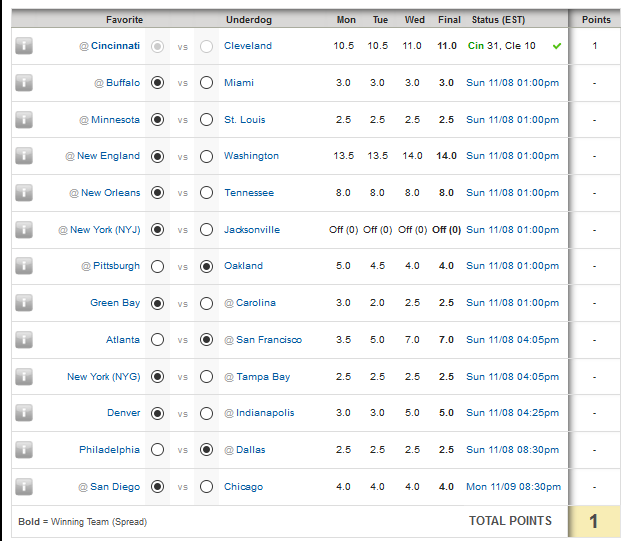 I do not even want to talk about fantasy football.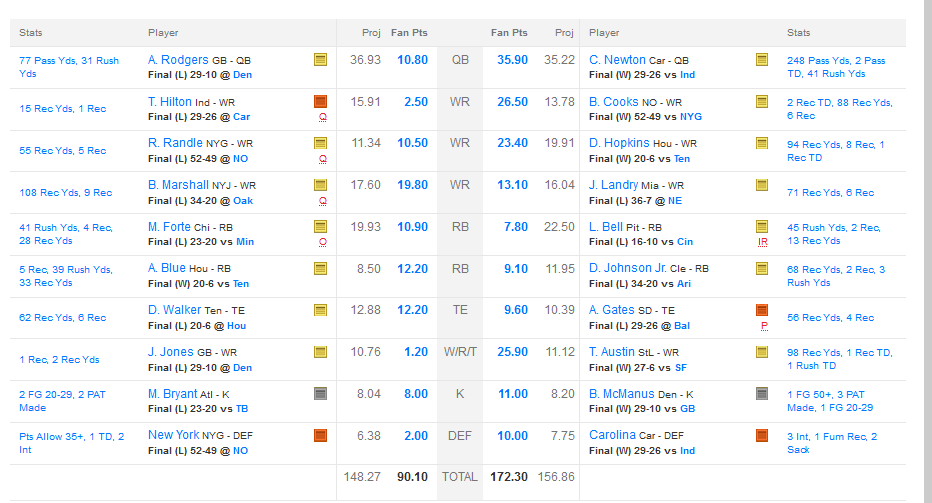 Ryan is still in first place after beating up Lindsey, who is now in 7th. Offord stays in second after destroying me, and I am in 6th. Jessica beat Adam, keeping her in third and him in 8th. Jason is in fourth after losing to Dustin, who is in last. Jim defeated Gideon for fifth place and that keeps G-Dizzle in 9th. BatmanJason crushes Jarrod in an epic battle for 10th.
Sadly, 4th through 8th are all 4-4, so it is still pretty close. This week I take on Jessica, but things do not look good for me as I have plenty of injuries. Lindsey and Gideon  go up against each other in what is projected to be a super close match.