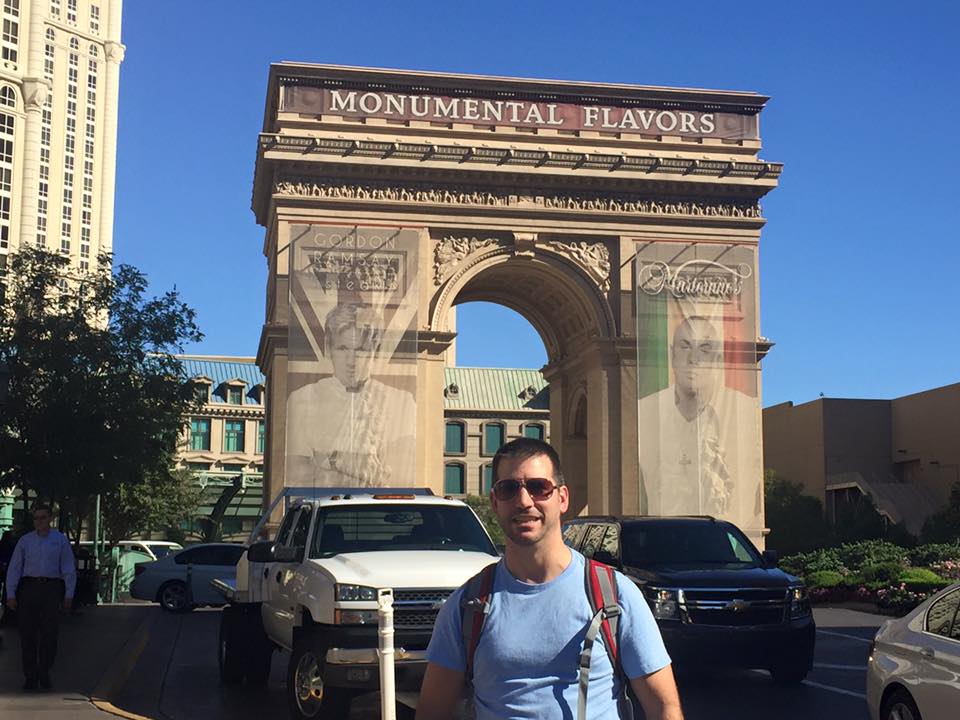 On Monday morning, we got up at like 3:30 a.m. and got ready. We drove to Latrobe and hopped on a plane for Las Vegas. The flight was like four hours, but with the time change, it was like time-traveling. We left at 7, got there at 8. How cool is that?
I know everyone always mentions how crazy it is to find slot machines in the airport, but that was not really that big of a deal to me. Instead, I was amazed by the way they operated the cabs. It was very organized (maybe a bunch of airports do this, but I never noticed). We caught a cab and went to our hotel. We stayed at Paris, which was absolutely amazing.
Unfortunately, we were too early to check in, so we just dropped off our luggage and decided to go out exploring. We ended up walking like eight miles that day, seriously. Kayla had her Fitbit and that is what it said. We checked out a bunch of casinos and shops. Hit up New York, Planet Hollywood (we stopped at a bar and got some frozen drinks), MGM Grand, and a couple others.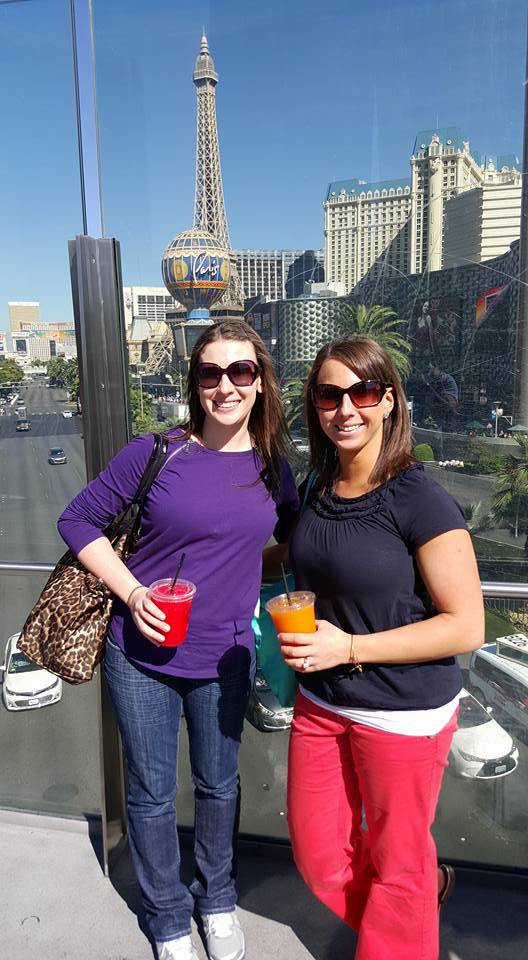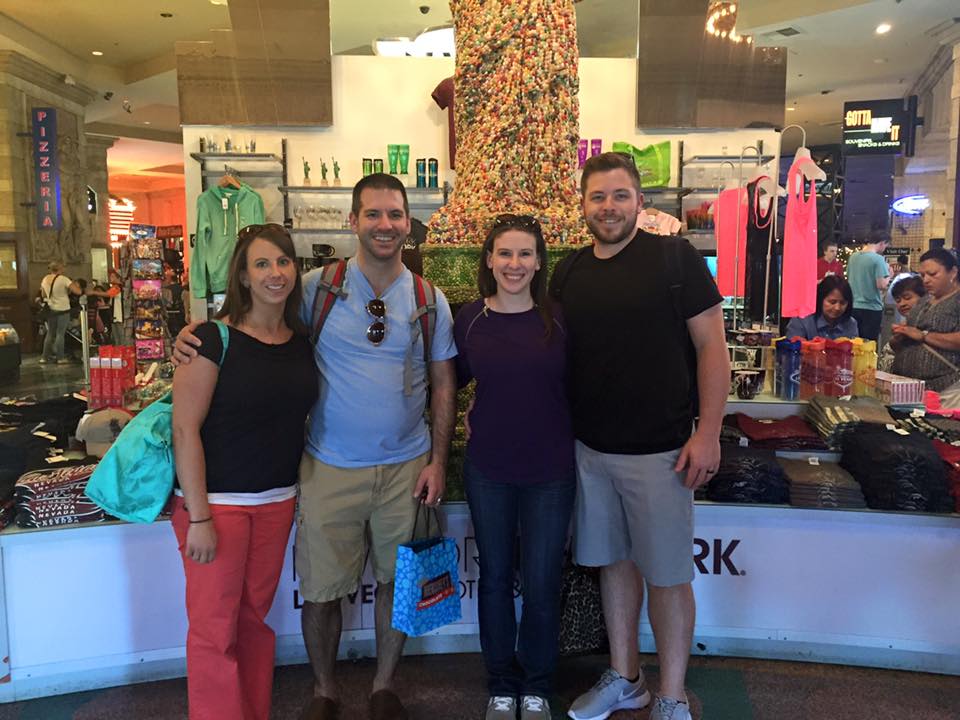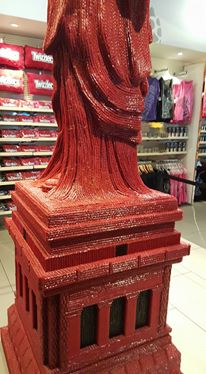 That night we went to dinner at the Bellagio buffet. It was pretty good. Okay, it was better than pretty good. I ate so much prime rib and just about everything else. Lindsey and I explored the casino for a bit after while everyone else gambled, but we were all pretty exhausted. We were in bed pretty early that night because we were getting up early again and going on another trip.
The next morning we went to California. Our first stop was at the Warner Brothers. We thought there was a tour, but instead it was just lunch at one of the cafeterias. It was good food, but I would have preferred a tour. Oh well, after that we went on a drive up Mulholland Drive (ever see that movie? It is so weird…) to check out celebrity houses. This was pretty cool, but you could not see too much. However, once at the top we got to see some pretty awesome views of Los Angeles.
The next part of the tour was being able to walk along Hollywood Boulevard (I think that is right, the one with the Hollywood stars). It was pretty cool, Lindsey kept trying to find a star of someone she liked enough to take a photograph. However, the only one we found was Godzilla…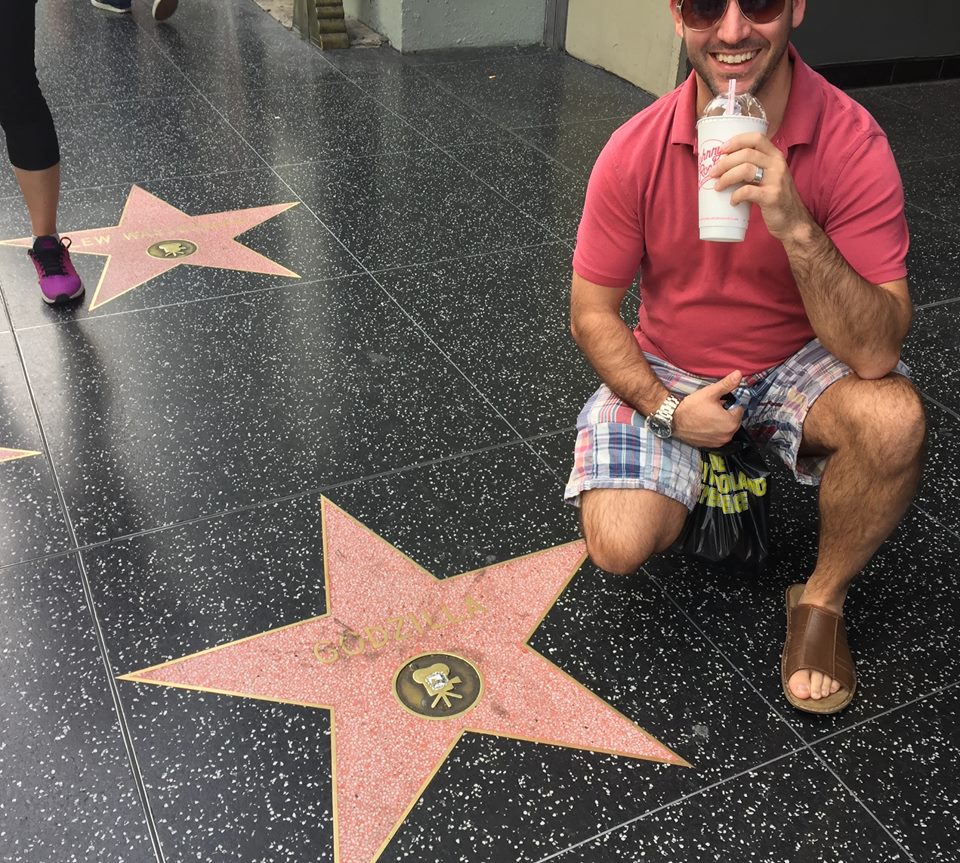 After that we went to Rodeo Drive and saw all of the expensive stores (although, it is funny that every major casino in Vegas pretty much has a mall inside with all of those same stores). We also saw a car that cost $2.5 million dollars. It is apparently famous enough that it is a popular search term on Google.
We also got the chance to take some pictures in front of the Beverly Hills sign, which made Lindsey very happy since her favorite television show was 90210. She did not get to see Donna, David, Brandon, Dylan (he's so dreamy!), or any of the others.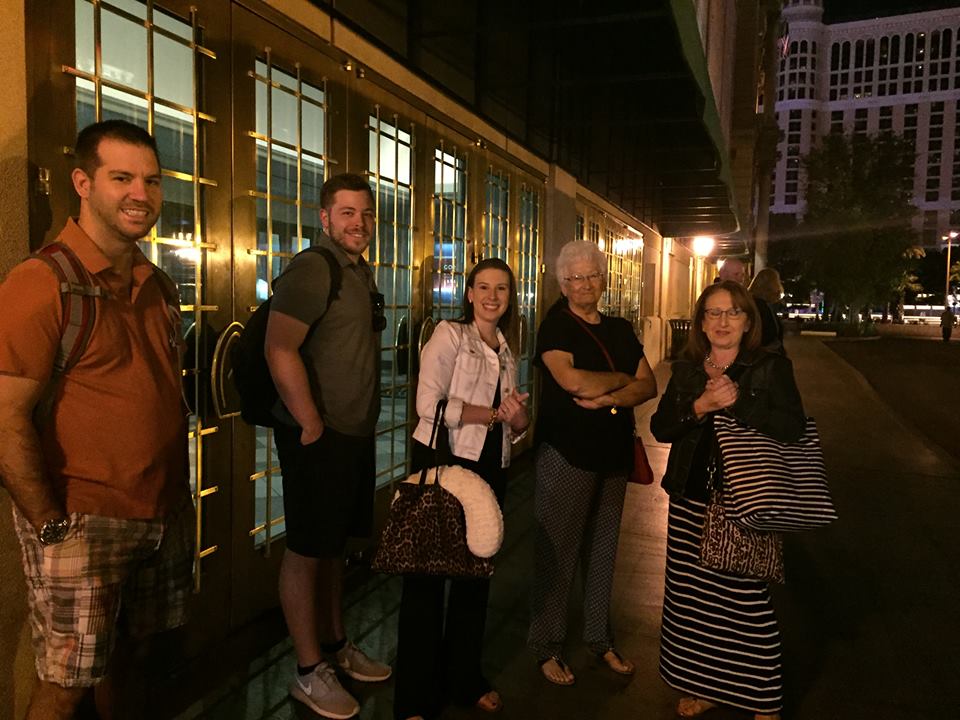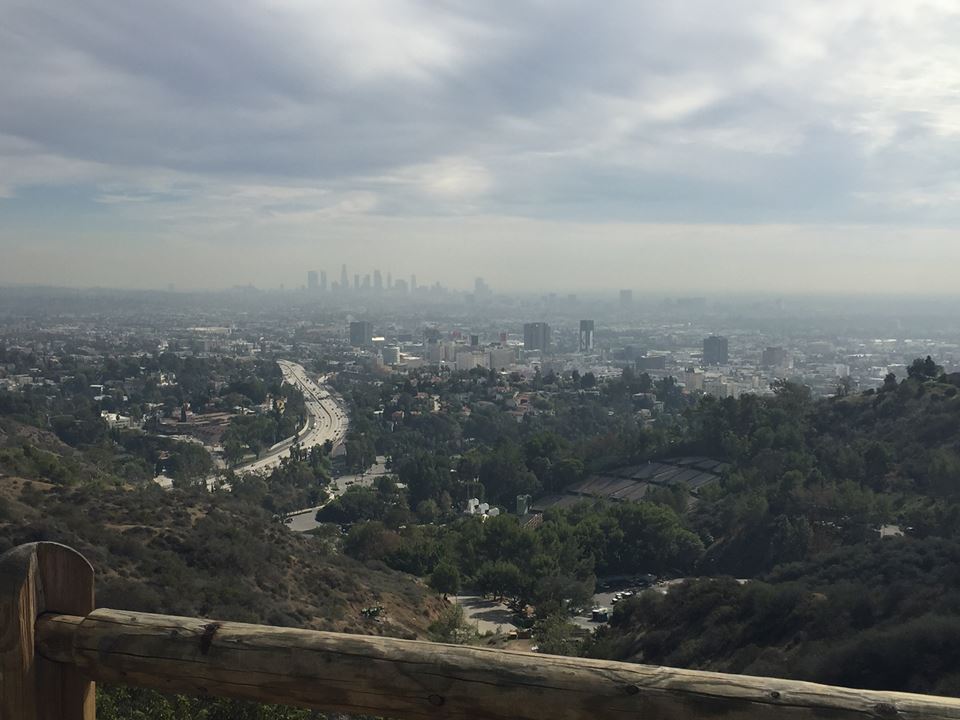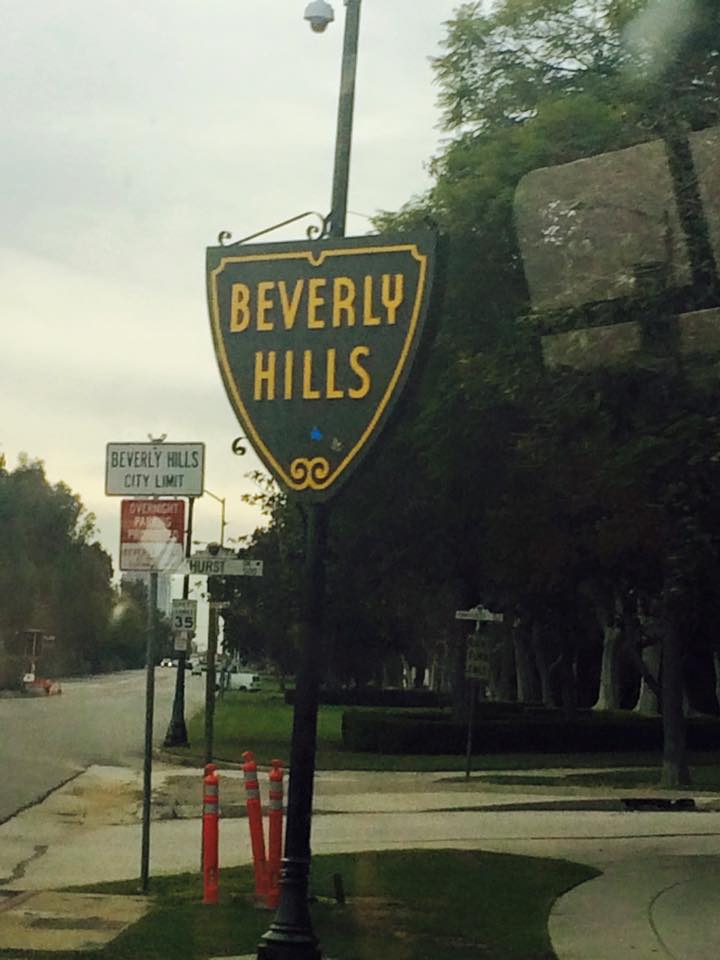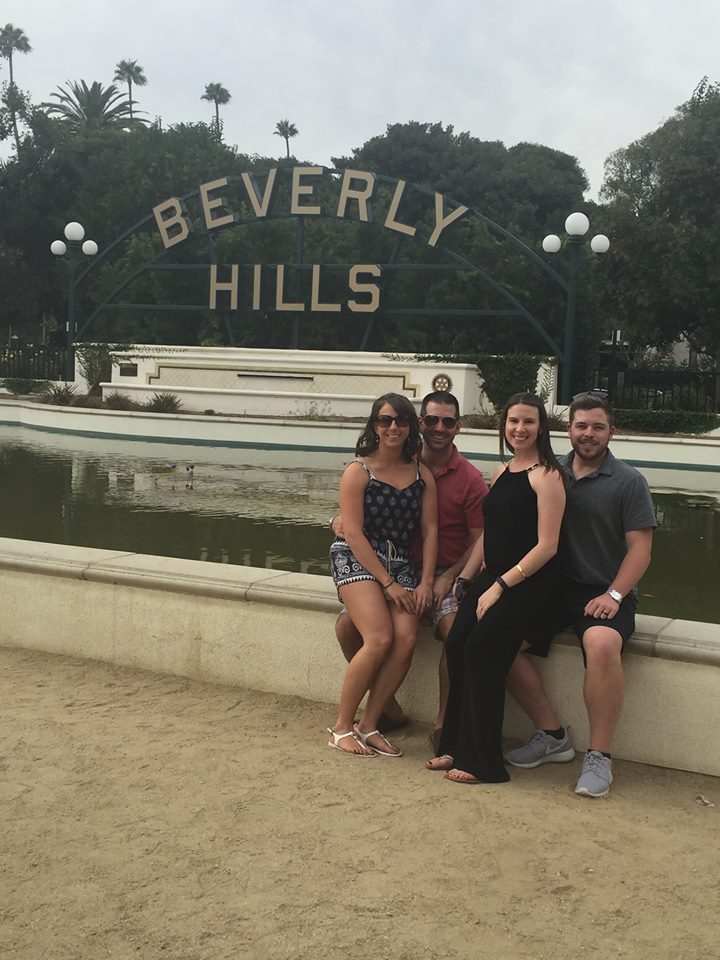 The trip ended with us going to the Santa Monica pier. We were able to put our feet in the Pacific Ocean, which was actually a little colder than I expected. However, it was really cool to get the chance to experience the other side of the country. The entire California trip was cool, but it would have been much better if it was longer. Or if we had skipped the tour of houses. Maybe just head up to the top of Mulholland Drive, get some pictures, then spend more time walking around. Or maybe do the tour of WB studios.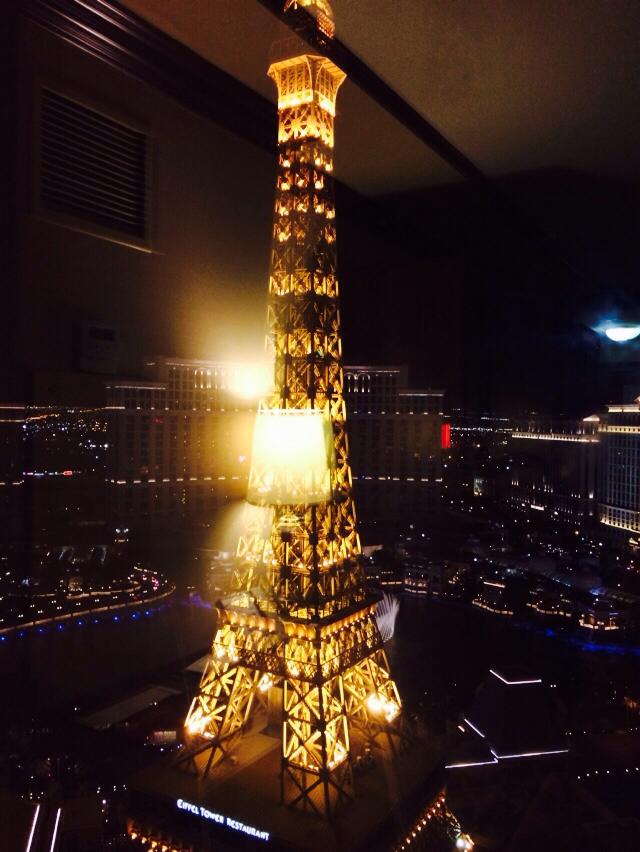 We made it back to Las Vegas around 10:30 and after a quick shower, we stopped for a quick bite then checked out the dueling piano bar. I wish we had made it there earlier to see the whole show. The guys were very good and also very funny. There was some drunk guy who was dancing around, he ran into Kayla and Lindsey, spilling some drinks. He was not apologetic. He annoyed me.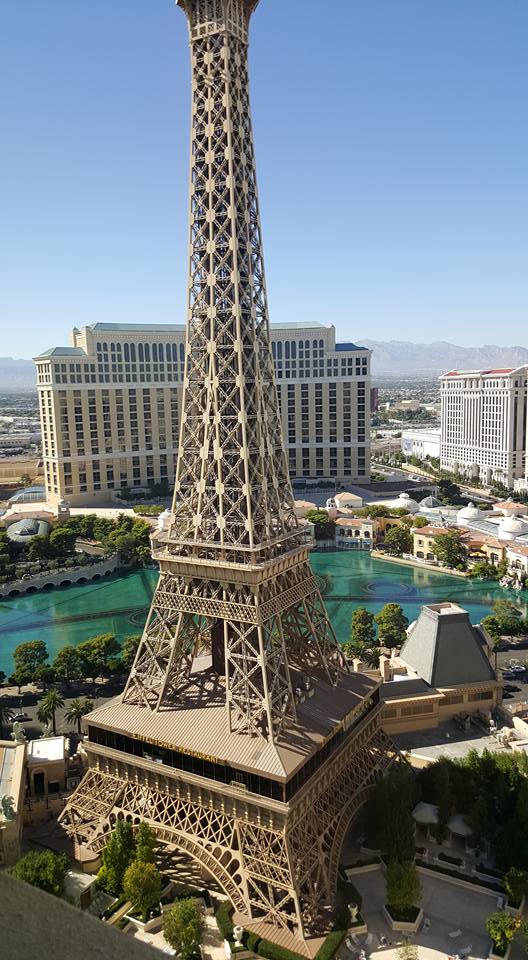 After that we did a little gambling. I played Three Card Poker. Things were not going so well, but then on the fourth hand I finally won with a pair. After that, I hit another pair. Then on the sixth hand, boom, a straight flush. I hit a few more hands, I think a straight, but the dealer did not qualify, so my win was not very high. It was interesting, they had another thing to bet on with a 6-Card bet. You got to take your hand and the dealer's hand to make a five card poker hand. A three of a kind paid 5:1. Had I been playing that, I would have hit that four times. However, my bets of $5 would only end up with $100 extra dollars, but after twenty hands, that would be gone. I do not know how many hands I played. It just does not feel like it is worth it.
The next day we got a bit of a late start, Lindsey and I had to check out because we only could get three days off work. We ended up checking out a few more casinos. We got to spend a good bit of time at Caesar's Palace, which was pretty cool.
After that, we did some more walking around other casinos. We even found one that had $1 beers, which we took advantage of, and by that I mean Kayla bought us a round. We went back to our hotel, got dressed and went out for a nice dinner.
We chose a restaurant at the Venetian. There was a bit of a debate about how to pronounce gondola, and I hate to always be right…but I am right. The food was very good, but we had to get moving in order to catch our flight. So we left there and went back to Paris. We ended up having like thirty minutes, so I played some more Three Card Poker, but lost my $100. We caught a cab and that was the end of our trip.
So what did I think of Las Vegas? I was never really excited about going to there. I mean, I am not a huge gambler, granted I do enjoy playing poker or even Three Card Poker, but I am not addicted and by no means want to do it all the time. I actually liked looking at the casinos though and would love to get the chance to go back and visit a few of the ones we missed. I wish we had skipped the California trip. It was great seeing Los Angeles, but I wish we had more time there as well. I would like to head back there at some point. If I ever go back to Vegas though, I would want to plan it out a little more. The food was so expensive and since we didn't have much time, we did not really search for cheaper options. I would want to put in a little more research and find some more reasonable deals for lunch. Maybe go to the fancy places for dinner like one night.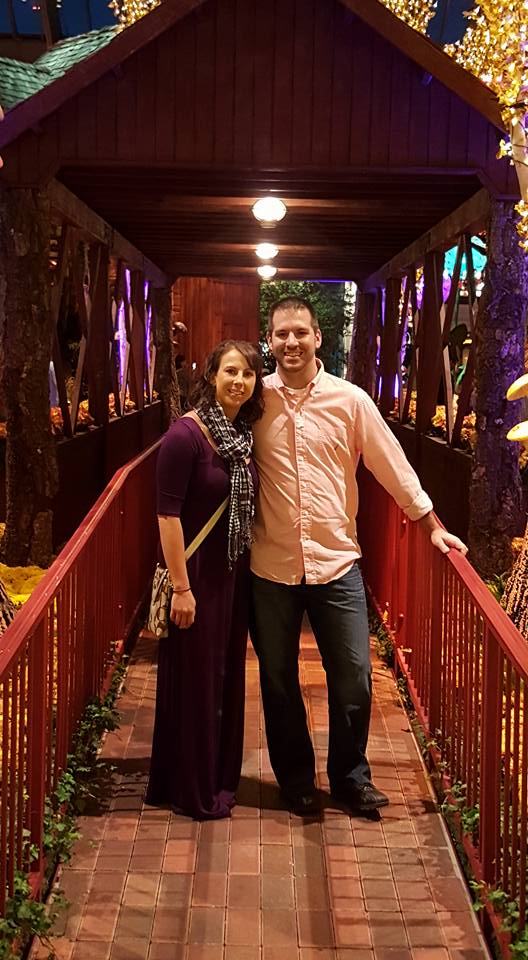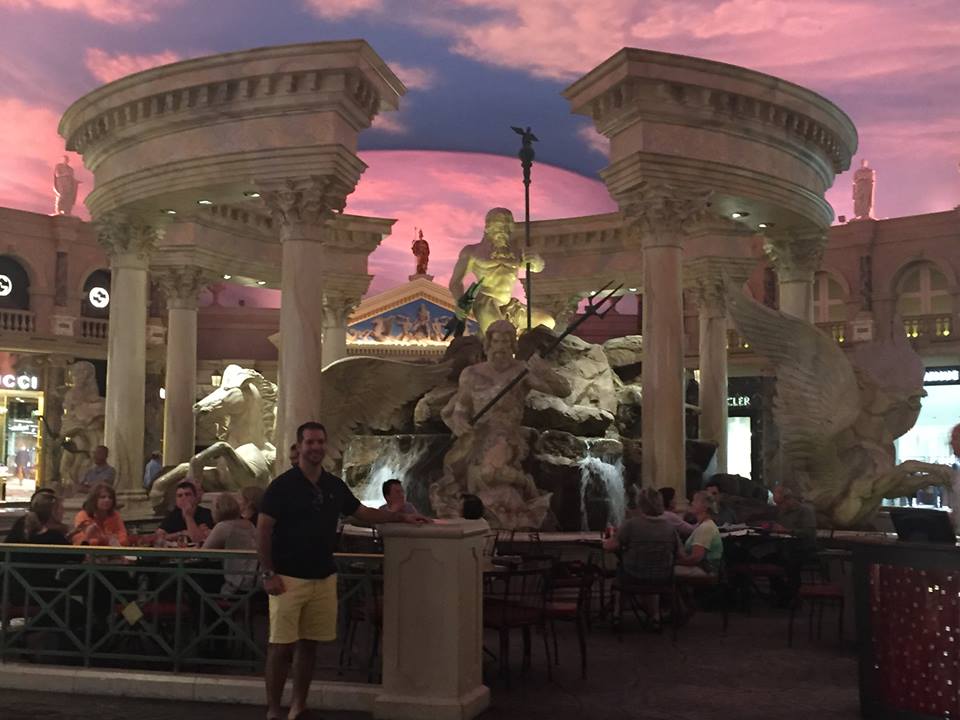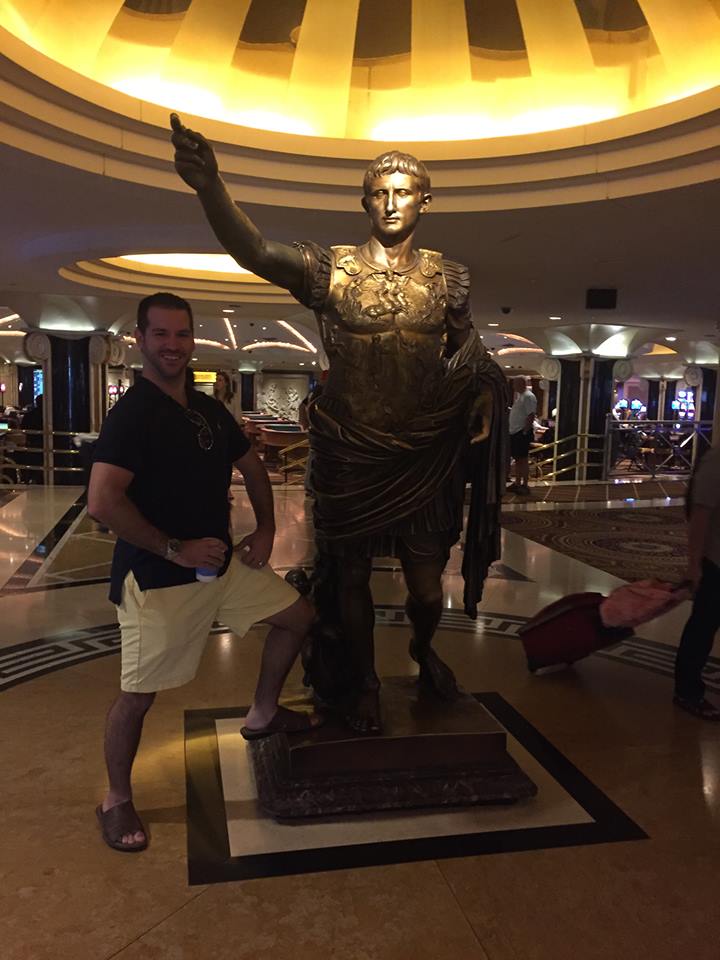 Also, it would be nice to take more money for gambling. Again, we did not really take much with us because of the lack of funds from the wedding/honeymoon. However, it would have been nice to be able to blow a little bit of money and not worry about it. Not complaining, just saying how we will do it different next time we go. Also, I think you need to take advantage of all of those stupid fliers people hand out on the strip. Not the ones for the strip clubs, but there are always people handing out coupons for a free meal with one purchase at some restaurant or getting half price tickets for a show. I think if you pay full price for something in Vegas, you are probably an idiot. Or probably a first-timer.
Anyways, it was fun to go, especially since we could fly out from Latrobe, which was so much easier and convenient. I definitely recommend giving that a shot if you are someone who likes going to Vegas.