A bunch of us ended up getting eight right last week, including Jason and myself, which keeps him in first place. Adam is slowly moving his way up, in fourth now, but could easily jump into the fray with a solid week and either of us top two having a poor one. Lindsey forgot to do her picks and I am pretty sure she forgot again this week. She is basically done. She made a good go of it, but missing a week is pretty much a killer.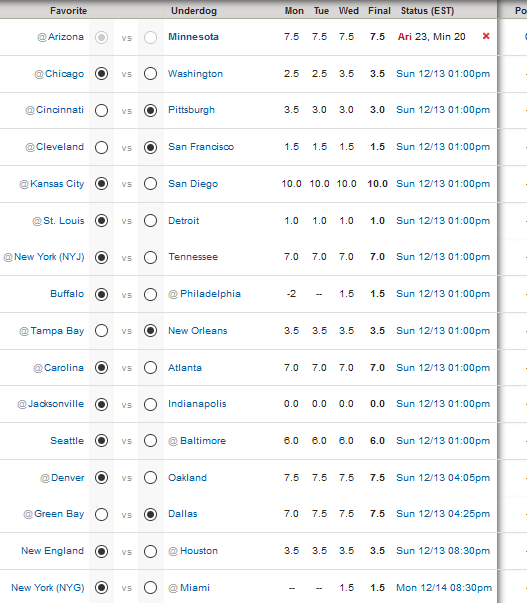 I need to explain how awesome and insane last week was from a fantasy perspective. I needed a miracle. I had to win, plus I needed Dustin to beat Jarrod or BatmanJason to win against Jim. If not, I would need a win plus a shit ton of points to move me past them. Well fortunately, Jim and Jarrod lost, plus I won. So I am in the playoffs! Big thank you to Dustin who stopped setting his lineup because he was out of it, but upon an urging from me, decided to start a bunch of people.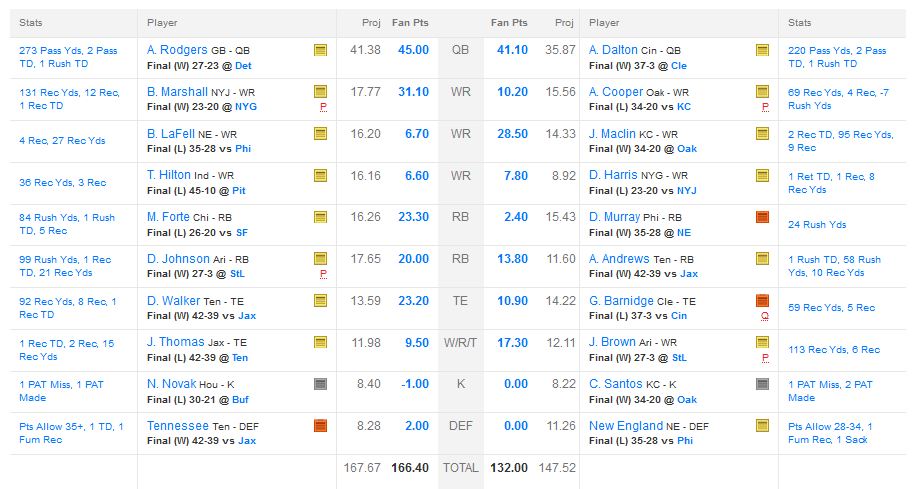 I take on Ryan in the first round. Why does it always have to be Ryan??? He has had a rough go these past few weeks though, so he is definitely vulnerable. Adam plays Jim in the other match. Good luck to everyone, it should be a fun playoff run!