I have been asked by so many people for my thoughts on the Neil Walker trade, Pedro Alvarez non-tender, and the Charlie Morton trade. These were all Pittsburgh Pirates that I liked to watch and I am sad they will be gone. However, I understand this is the nature of baseball (and sports in general). I feel like Chipper Jones may be the last really good player to end his career with one team. It just does not happen anymore and this is something I have become accustomed to these last few decades of my life (I know, I am not that old). Here are my thoughts and feelings on each player.
Neil Walker
This is the hardest of the trio. How can you not root for the Pittsburgh Kid? Pat over at WHYGAVS really articulated just how cool it is that Walker is from Pittsburgh and got the chance to play for his hometown team. There is this contingent of fans out there who feel that the Pirates owed it to Walker to keep him in Pittsburgh. That is just not true. If they signed him to $15 million per year and had to move him to first base and he hits twelve home runs, those same fans would be flipping out. I hope Neil Walker has many years of success, but I just do not see him being worth that kind of money, especially to a small market team.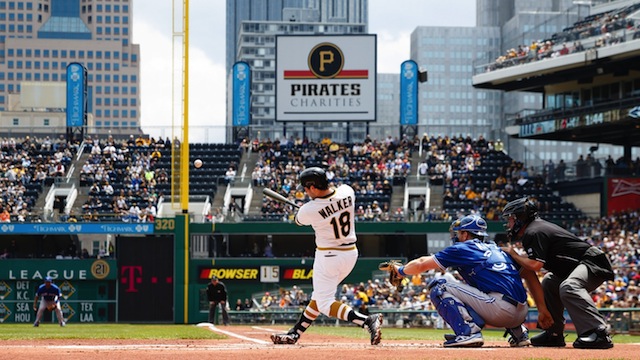 With that being said, I would like to mention some of the great memories I have of Neil Walker. His grand slam on opening day against the Cubs back in 2011 was pretty awesome. I was driving home from work and I pulled into the parking lot of our apartment while Dempster was pitching to Walker. It just seemed like the type of at-bat where I needed to stay in the car. He hit the home run and I cheered like crazy, then ran inside to turn the game on so I could see it.
The second was opening day 2014, when Walker hit the walk-off home run against the Cubs. He absolutely crushed that ball and it was one of the only walk-offs I have been there to see. The other memory of Walker, is not so much a single game, but instead the transformation from defensive liability to being a pretty good defender (despite what the actual stats say about him). He may not have great range, but he always makes the plays that you expect someone to make. Does that make sense? He was reliable.
Pedro Alvarez
I have always felt bad for Pedro Alvarez. He seems like a genuinely nice guy. He is also the victim of being rushed to the majors too soon. The fans wanted him up in the majors. They needed to see this new front office draft a good hitter. They heard all about how this kid had a swing like Stargell. Big shoes to fill. Every fan wanted a big left-handed power-hitter and it seemed like we had one in the minors.
I remember seeing him in Altoona, where he only played like sixty games. I remember him striking out one of the at-bats and looking pretty lost at the plate. Then he was sent to AAA the next season and despite not being super dominant, he was brought to the majors. I even mentioned this way back then. I am starting to wonder if his success in Altoona was one of his hot streaks and then he just rode that success until the end of the season? I guess we will never know.
But man, when he was on one of those hot streaks, it was such a fun thing to watch. Was it the series against the Indians where he absolutely destroyed them all by himself? Yeah, in 2012, he hit two home runs in back-to-back games. He was 5 for 8, with 4 HRs.
Charlie Morton
Electric stuff. Seriously, I cannot remember how many times we heard them say that Charlie Morton has electric stuff while getting crushed by the other team. Before he became the ground ball pitcher, people kept saying that he had electric stuff, similar to Roy Halladay. Does anyone remember those days? My favorite memory of that Charlie Morton came in his first start of 2010, where he gave up eight runs in 3.1 innings and yet he struck out six. And if I am remembering correctly, he struck out those six in the first two innings, or at least five of them. That was like the Charlie Morton Story, strike out or get crushed.
And yet, I always liked him. He was another player that just seemed like a good guy. Plus, once he became a ground ball pitcher, it seemed like he would have longer stretches of consistency. He was a fifth starter that had to act like a third or fourth. You really cannot get to upset about a guy like that, he pitched well enough to keep your team in a game.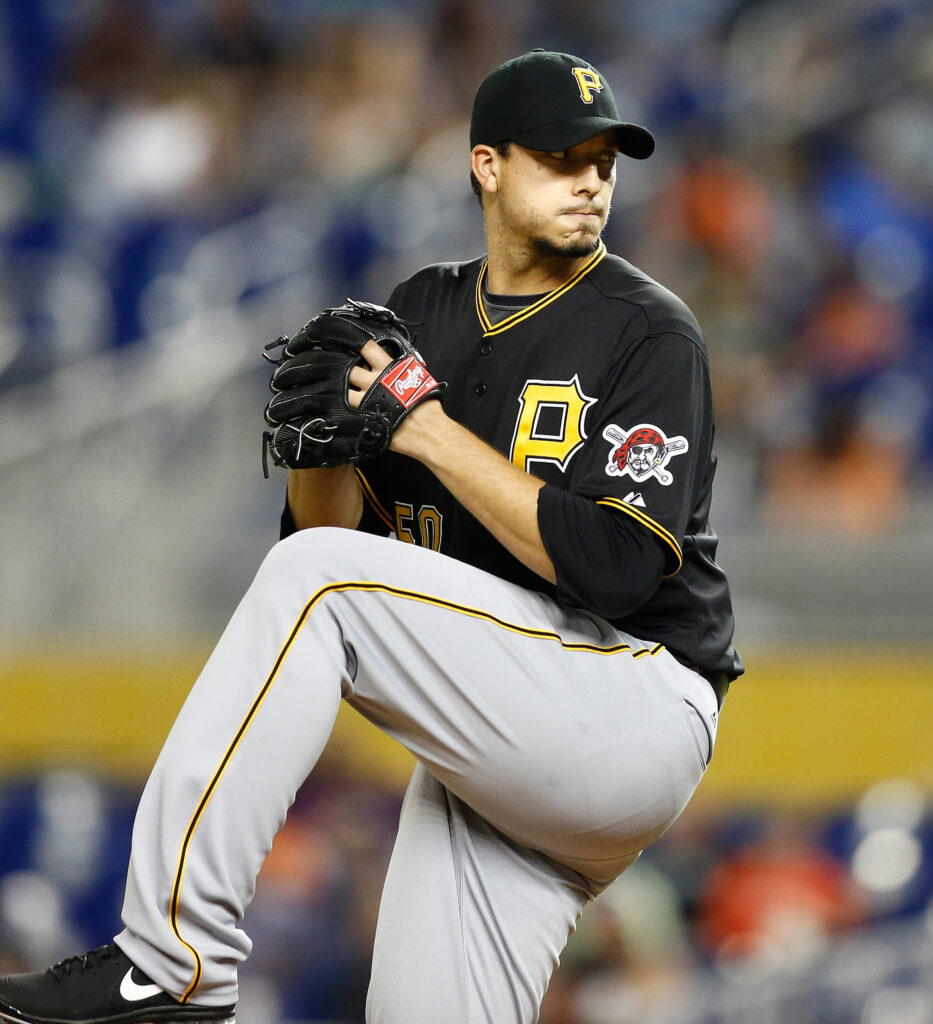 Thank you for the great memories! Good luck to you all! I hope you have long and successful careers. Except when you play the Pirates, may you go hitless or give up a bunch of runs. Sorry, but that is just the way it is.