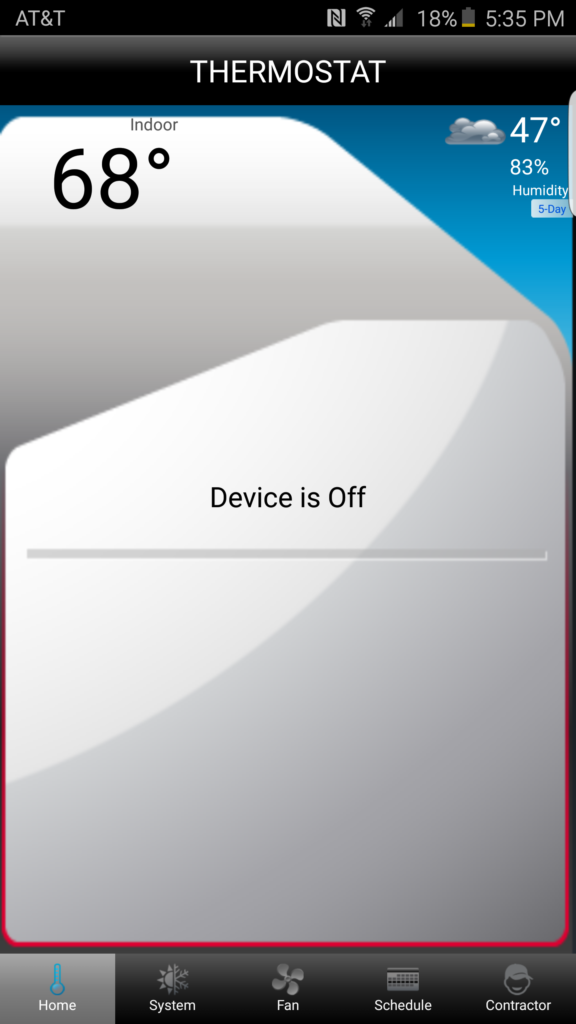 Since buying the house, one of the things we wanted was a new thermostat. We wanted one of the ones that you can control with your phone. That way when we leave work, we could turn the heat up so that it is not freezing for the first half hour of being home. Unfortunately, those Nest thermostats are just too damn expensive. Luckily, I was able to get a Honeywell thermostat on Black Friday for under $100.
I read the directions and it seemed like it would be pretty easy to install. I wanted to wait though until one of the heating companies could come out to perform routine maintenance on our furnace. They have never come out because apparently they are booked solid from now until the end of time. I have been on the waiting list for a month. I wanted to ask about maybe moving the thermostat from inside the entryway to the basement to the living room wall. It would not be hard to do since it would be the same wall. I was worried that having it in the living room might affect how it senses the heat. Also, where it is at now, it is inconvenient to adjust the temperature.
The other day at work I asked the guy who was working on our thermostat how hard it was to swap one out. He said it was pretty easy, just a matter of connecting the right wires. So today I decided to just go ahead and do it. I figured that since this one can be operated from our phones, it does not matter what room it is in.
I followed the instructions, but may have missed an important part. It kept saying you must have a "C" wire. Well my old one did not have one, it only had two wires and neither were in the "C" slot. I figured it would not matter. Then as I read more, it said that the "C" wire is what powers the Wi-Fi Thermostat. Oops.
Unfortunately as I took apart the old thermostat, I think I broke a few pieces. So now we had no heat. I thought through it and decided to follow the wire from the old thermostat to the furnace. I took the panel off and saw that there is a "C" terminal with nothing in it. So….I figured I could run down to Ace Hardware and get some thermostat wire.
Just one problem. Lindsey had my car and her car is at the garage. UGH, I had to walk to Ace Hardware. It is almost a full mile away! Eh, it was a nice day, so I cannot complain. Anyways, once there I asked a lady for some help and she suggested getting the 18gauge with 3 wires (or for those in the know, 18/3). I bought sixty feet because I am not smart and did not measure how much I would need. I did not need sixty feet. So if anyone needs a few feet of 18/3 wire, let me know!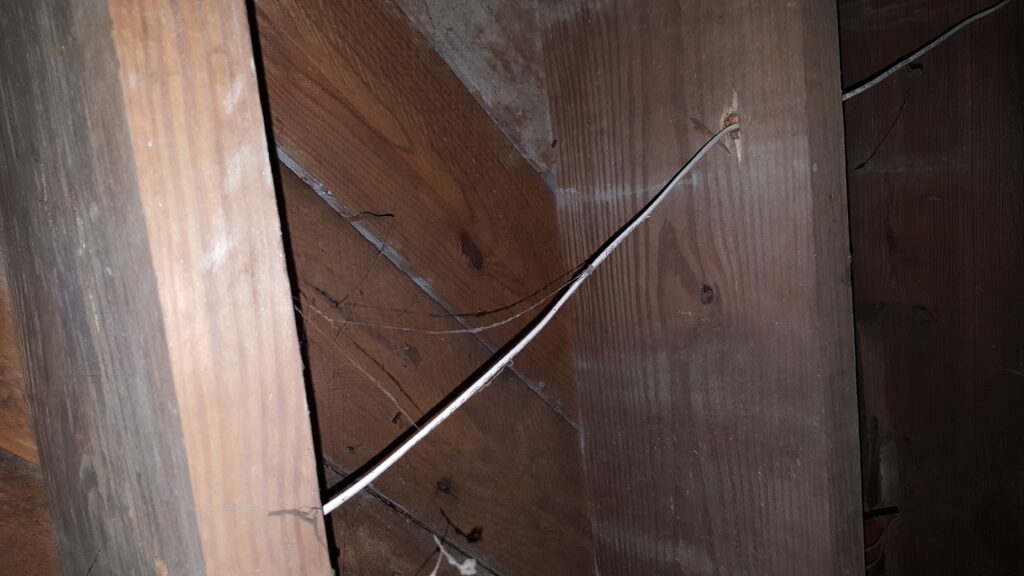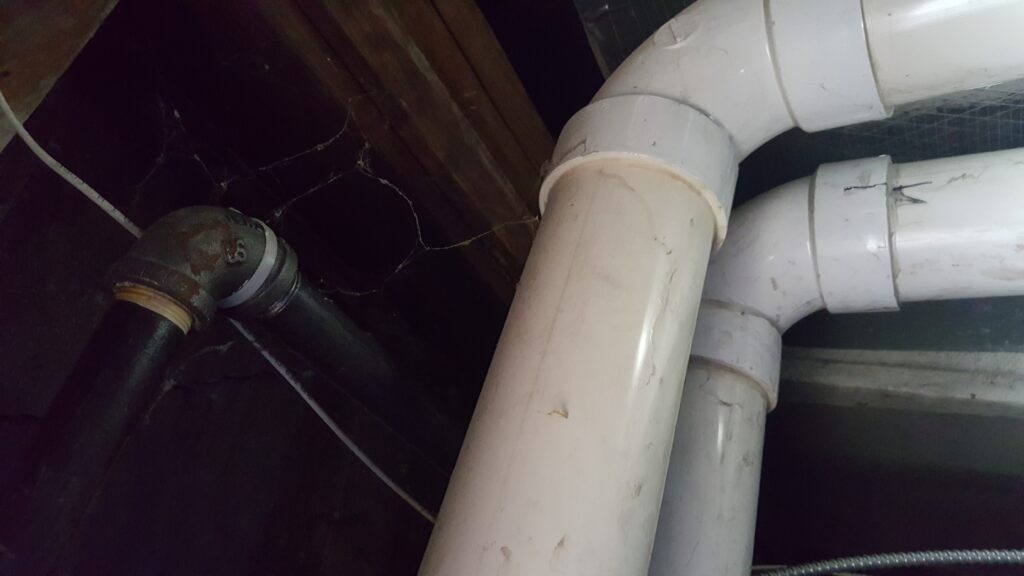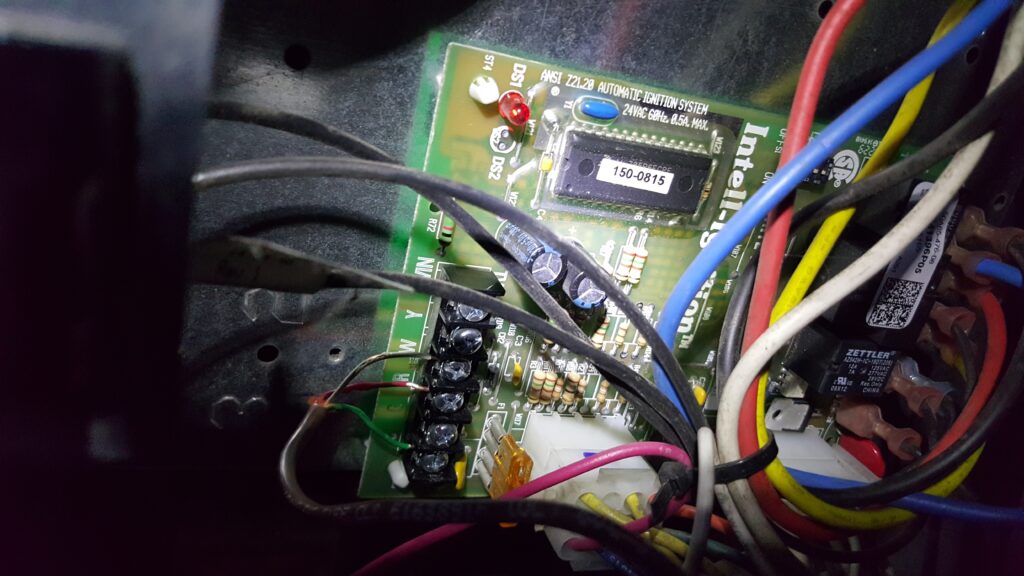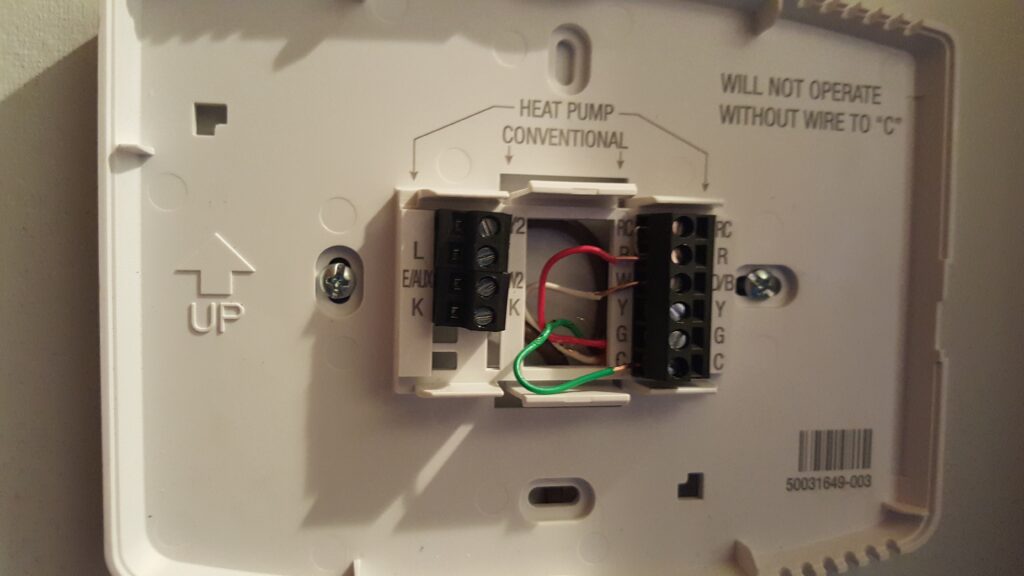 Now comes the fun part. I had to run the wire along with the old wire and of course there were spiderwebs everywhere. It was absolutely disgusting. For those that do not know, I hate spiders, and for me to actually touch those freaky webs is pretty impressive. Once I had the cable ran, it was just a matter of hooking it up to the furnace which was actually fairly easy. Then I mounted the thermostat on the wall, attached the wires and fired it up. I went through the set-up and connected it to my phone. And before anyone asks, it does work. I tested the heat.
So if anyone needs help with a thermostat, give me a call. I can put you on the waiting list.