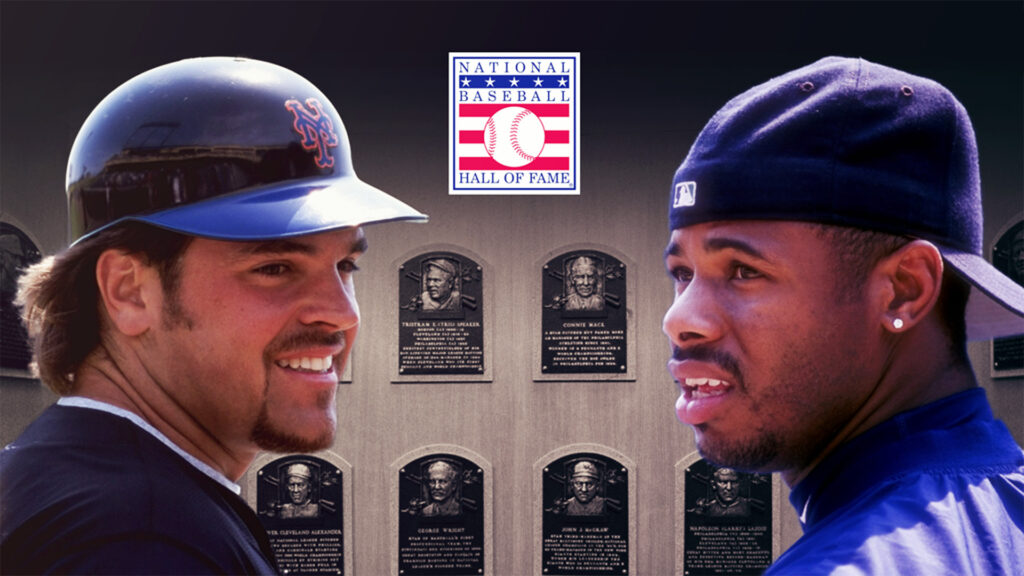 Congratulations to Mike Piazza and Ken Griffey Jr. on being inducted to the Hall of Fame. Remember how last year I said that these next few inductions will be special for me because these are the players I grew up admiring. There are so many great stories about the two already.
First we have the fact that Griffey had the highest HOF percentage. If I am not mistaken, he is also the first player taken first overall to make the Hall of Fame. How crazy is that? Know what else is weird, Mike Piazza was drafted in the 62nd round and is the lowest draft pick in the HOF. Second, Griffey is now the third player from Mr. Burns softball team to reach the Hall of Fame.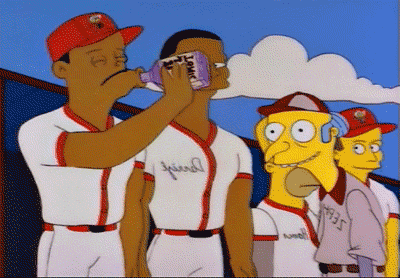 I remember going to a baseball card show and buying the 1989 Upper Deck set because it had the Griffey rookie card in it. The card was in one of the thickest protector cases I had ever seen. The card was already worth $100 and I think we got the set for $150 (I think that was my birthday present).
Ken Griffey Jr. did not disappoint in those early years. He had such a beautiful swing and just like every kid around my age, when you went to batting practice in Little League, you turned your hat backwards and tried to emulate that swing. It was pretty much a foregone conclusion that he would eventually break Hank Aaron's home run record. Then he went to Cincinnati and the injuries came and he ended up not breaking those records. He did end up with 630 HRs, but imagine if he would have played even 140 games each season from 2001-2006.
Mike Piazza is a different story. I remember the story of him being drafted as a favor since Tommy Lasorda was a friend of the family. I remember him having power, but being god awful as a catcher. It seemed like just about anyone could steal on him. You know what is funny? Looking at the numbers now, he is really not that terrible. I mean, yeah, he was not good, but it is not like he is the worst of all time. At least he could hit home runs to make up for it. He hit 427 HRs and he did it as a catcher. And it is not like they moved him to first after a year or two, he caught over 1600 games, that is impressive.
I think one of my favorite memories of him was the bat incident with Roger Clemens.
That World Series was the one that brought me back to baseball. I had stopped watching for a few years after the strike. I remember paying attention during the home run race between McGwire and Sosa, but it was the Subway Series that really made me watch again.
Congratulations to both players for the tremendous achievement!