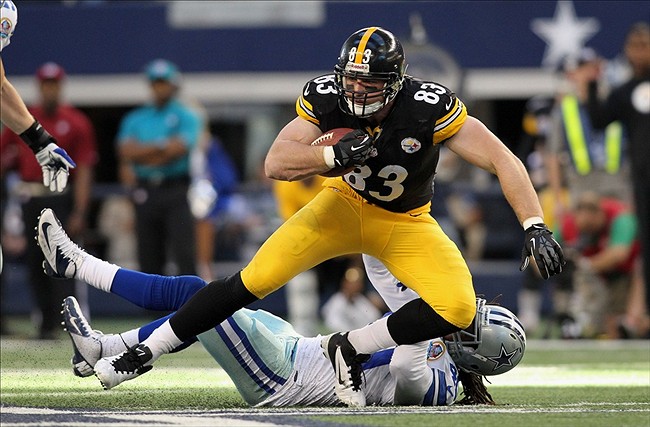 Today is a sad day for Steelers fans as Heath Miller announced his retirement after eleven seasons. Heath is one of the few player jerseys I actually own. It will be tough watching games now and not hearing the familiar "HEEEAAAATTTHHHHH!!!!!" chant every time he makes a catch.
I have a funny story about Heath Miller. Okay, this was a story a server at one of the Pittsburgh restaurants I worked at told me. She lived in his neighborhood and it was Halloween. She had her kid out getting some candy and they noticed his light was on, so they went up there and knocked on the door. Heath came to the door and was super excited to see them since no one stopped by all night and he had tons of candy. She said he ran back to the living room and came out with a giant bag of candy and gave it all to her son.
That story always made me smile. Anyways, thank you Heath Miller for the all the great years and memories!