I figured we could celebrate this President's Day by enjoying funny Samson stuff. First up we have him wearing my white shirt. He looks cute, but watch the video and laugh at how he gets tangled up. Yeah, I am a jerk…
Up next we have one of Samson's weirder traits. When we go outside, he likes to bury his head in the snow and just make a tunnel while he walks. He also enjoys going back to all of his old tracks and sniffing each one of them. Do all dogs do this or just Samson?
And last, but not least, we took Samson to my cousin Tim's house in order to meet their dog, Henry. Here is a picture of him.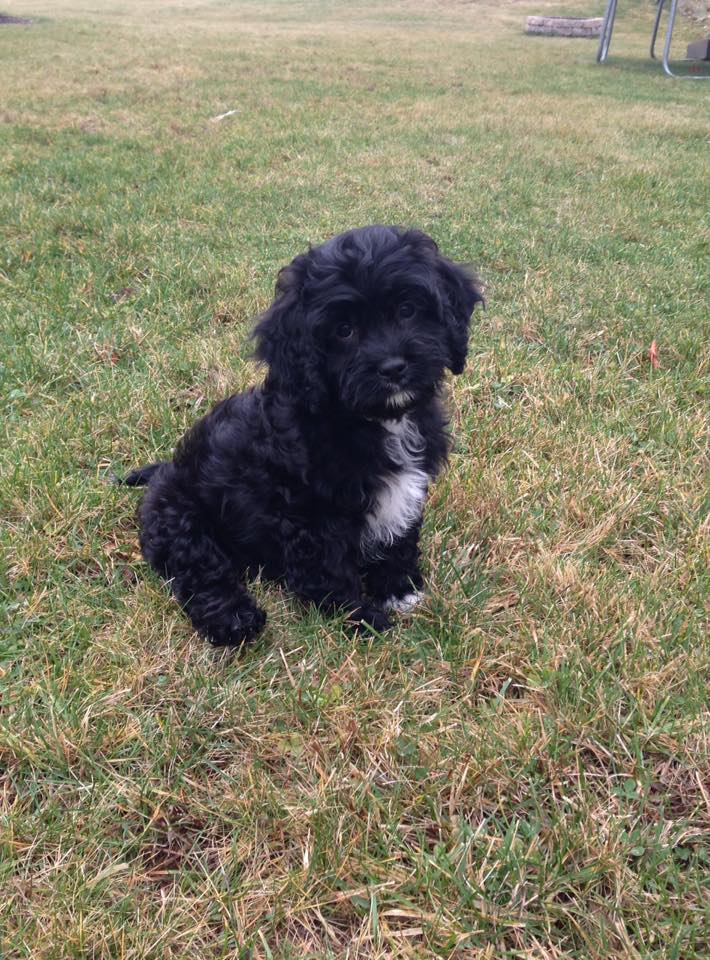 He looks like a miniature version of Samson. It was funny watching them play together since Samson was able to win a wrestling match against another dog. Normally when dog's play with him, they are much bigger.
They definitely had some fun together and look forward to getting them together again soon.
Alright, that is enough for today, hope you enjoy this wonderful holiday!