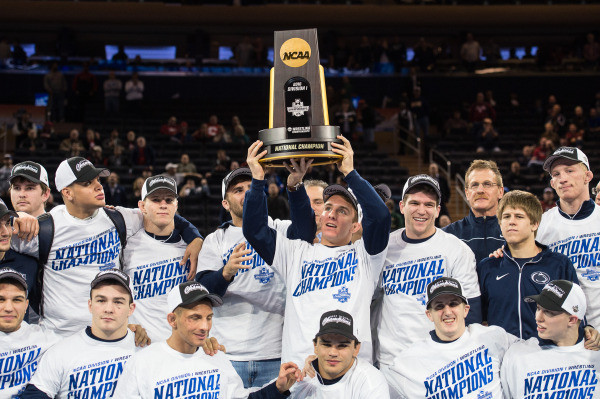 Congratulations to the Penn State wrestling team, who won their fifth national championship in the past six years. An incredible feat and this continues to cement PSU as the elite wrestling program in the country.
This made me think of the other Penn State programs. We have women's volleyball that has won six national championships since 2007. And they have been right there as one of the best programs since the 90s. Another program is the women's soccer team. They won their first national title in 2015, but have one of the best throughout the 21st century.
These programs make Penn State fans proud. But you know what program should make us the proudest? Fencing. Thirteen national championships since 1990. That is a level of dominance the rest of the school should hype up and make more people aware.
Sometimes Penn State fans get so wrapped up in the football team that we forget about the other amazing sports our school has to offer. I did not even mention field hockey, gymnastics, or any of the other smaller teams that get lost in the shadow of football.