Every single season, we baseball fans go into the season with some unbridled optimism. Especially Pirates fans. Some of you newer fans do not remember those horrible seasons from 1993 to 2013, but for those of us that were there, let me tell you that it was not fun. And yet it kind of was. I remember having discussions with Ryan and Offord about how they would do any given year and one of us would always say "well if Player X can stay healthy and do something like he did back X number of years ago, then the Pirates should be okay." Player X was never someone awesome, like Brian Giles, but instead it would be us hinging everything on Tike Redman.
This is a dedication to those players. We shall work our way back in time together.
2015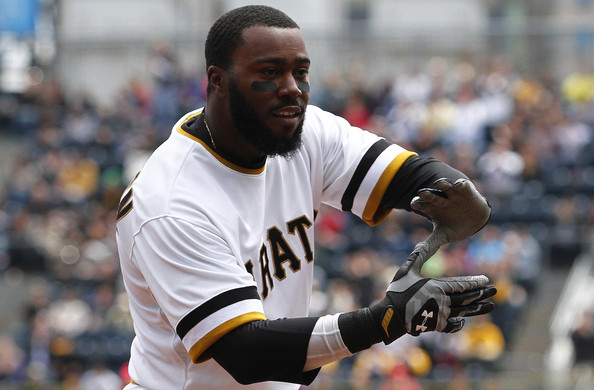 Josh Harrison had an amazing 2014. And the big question we all had was could he repeat it? Well he had some injuries and did not come close to repeating the previous year. However, he has more than proven himself to be an everyday ballplayer.
2014
Francisco Liriano proved the Pirates knew what they were doing in 2013. The big question we had in 2014 was whether or not he could stay healthy and be just as good. He ended up going 7-10, but his peripheral stats were a little better than that. He could have been the big question mark for 2015 as well.
2013
Remember J-Mac? James McDonald was AJ Burnett's first protege. He was pretty dominant the first half of the season in 2012 and then he fell apart (just like the Buccos!). We came into the season just hoping he would repeat and maintain that first half production. He did not. In fact, I do not even think he is in baseball anymore.
2012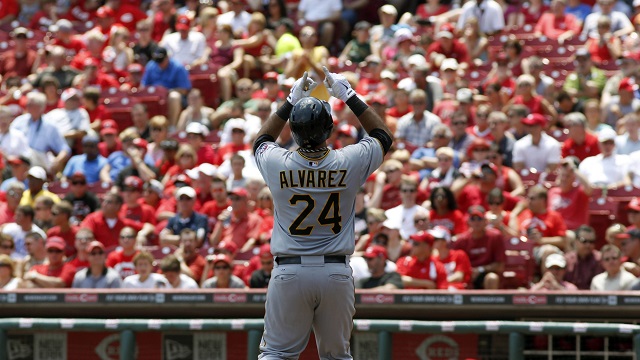 We needed Pedro Alvarez to develop into the player we drafted. His rookie season was promising, but then the next season was just atrocious. He was sent down to AAA multiple times (I think they used up his options that year or maybe did the old fake injury to give him more developmental time). He came back and hit 30 HRs. I would say our optimism paid off. He had another great season and then his defense fell apart and now he is trying to redeem himself with the Orioles. I wish him luck.
2011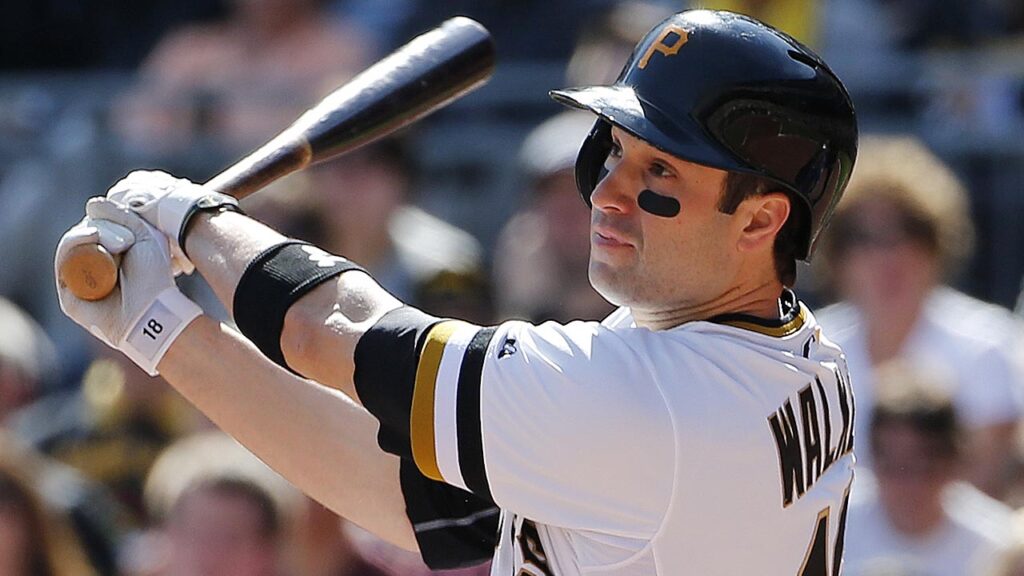 Neil Walker ended up 5th in the Rookie of the Year voting after his 2010 season. The question we came into the season asking was "was that a legit expectation from him?" We had seen so many young players fizzle out once the league adjusts to them. Pirates fans saw it year after year, rookie player comes up, does really well and then slides into mediocrity. Looking back, it probably had a good bit to do with their developmental philosophy (plus not having good players). Anyways, Neil is now with the Mets and I hope he continues to make Pittsburgh proud.
2010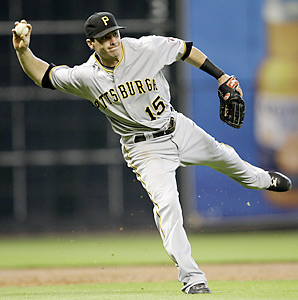 This is a pretty good year for optimism. Looking at it now though, I would have to say we were all pretty hopeful that Andy LaRoche would have a good season. Not great or anything, but just an improvement over his previous year where he hit 12 HRs and batted .258. We needed him to have a good season if the Jason Bay trade was ever going to look good for the Pirates. He did not and has not played in the majors since 2013. Sorry Andy!
2009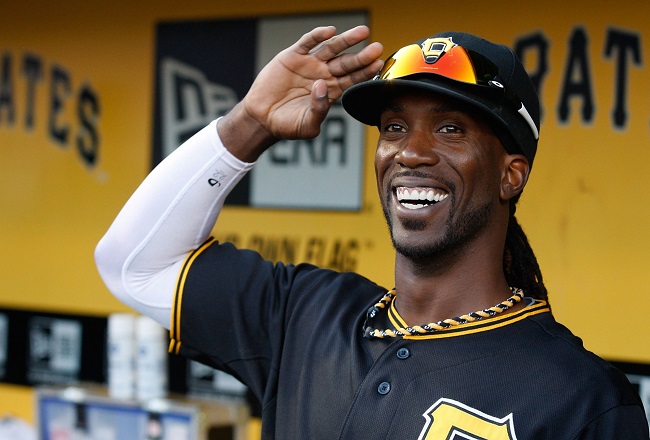 This one is pretty easy and ends with our optimism paying off. Andrew McCutchen was going to come up at some point in 2009. We all knew it. We had been pinning our hopes on him and he definitely did not disappoint.
2008
Tom Gorzelanny was 14-10 in 2007. It seemed like we finally could build the rotation into something good. Instead, Tom was terrible and the next season was traded to the Cubs along with John Grabow. Who did we get out of that? Josh Harrison. So yeah, thanks Tom! At least he is still in the majors, this season with the Indians.
2007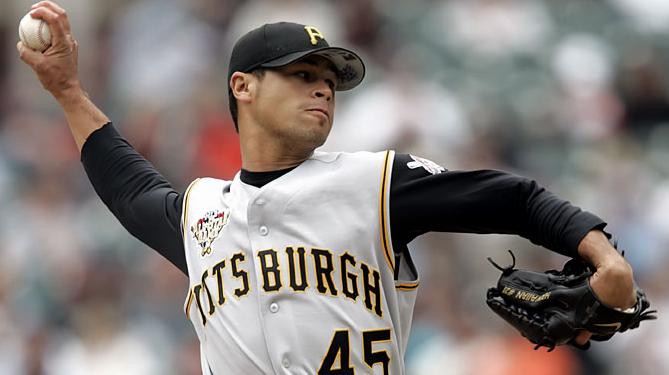 Another typical Pirates pitcher. The year before Ian Snell was 14-11 (hey imagine if in 2008 Snell and Gorzo could have pitched well…no? me neither) and it seemed like the little fella could be a solid number three. Yeah, we were wrong. Ian Snell was 9-12 in 2007. Although, statistically he was probably better than the previous year. It all fell apart after 2008 and he was involved in the Jack Wilson trade that gave us Ronny Cedeno and Jeff Clement. Ian Snell is no longer in the league.
WARNING: Continuing to read about these players could cause severe depression.
2006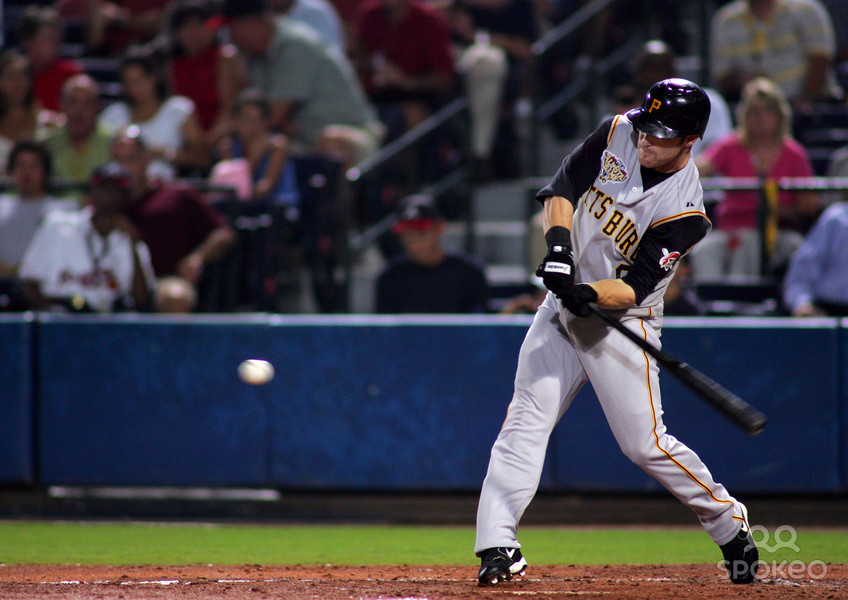 All hail Chris Duffy! The second coming of Andy Van Slyke!!! In his brief stint at the end of 2005, Duffy was great. He hit .341 and looked like a sure fire stud. Things did not go well for him though and Nate McLouth ended up pushing him out as the center fielder. Duffy has not played in the majors since 2009. He last played for the Lehigh Valley Ironpigs (the AAA team for the Phillies), but was released in 2010.
2005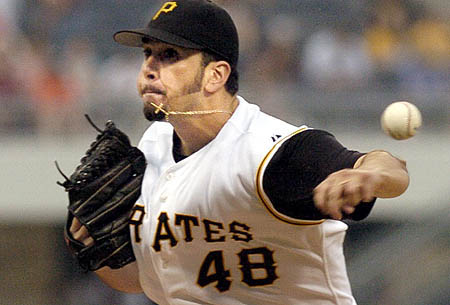 Oliver Perez and his 239 strikeouts had us salivating about 2005. Could we have a legit ace on our hands? Was Perez going to compete for the Cy Young? Could he win 20 games? Nope, but he could get injured a bunch and come no where close to our hopes. The next season he was traded to the Mets and is currently with the Nationals as a reliever.
2004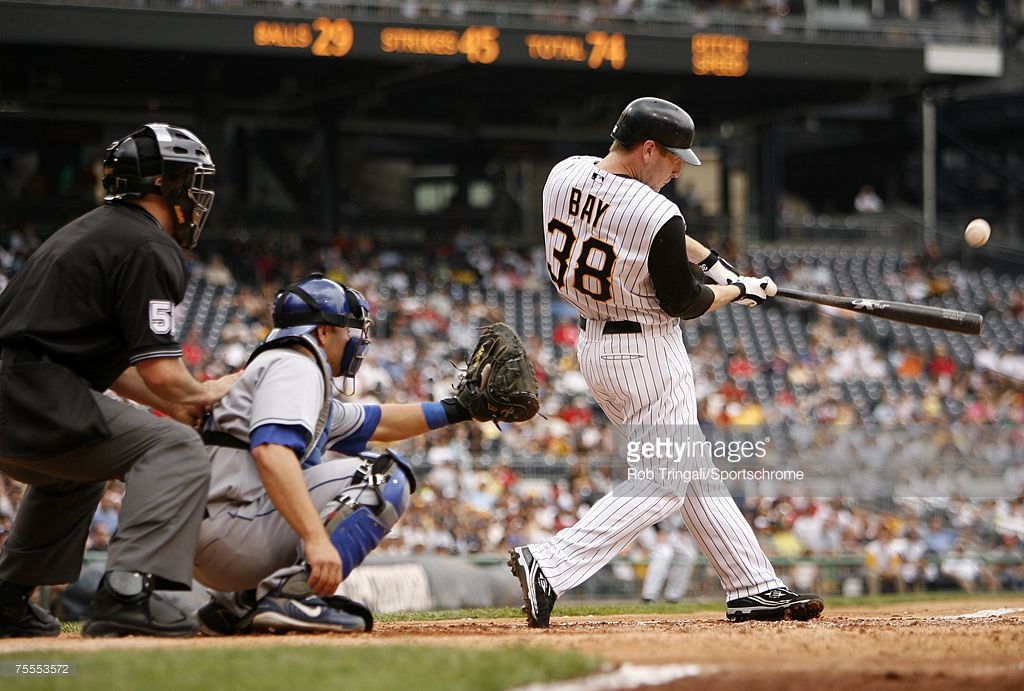 Speaking of another guy who came over in the Brian Giles trade…Jason Bay. Many of us were very upset about the Giles trade. We saw a little bit of Bay in 2003 and he was good, but c'mon, he was no Giles. But we kept hearing about how he was Canadian and they come into their prime at a different age than southern players. I remember during that offseason going from still upset about losing one of my favorite to rather excited about this Bay kid. He won the Rookie of the Year in 2004 after hitting 26 HRs. I would say he was pretty successful as a Pirate. He was later traded to the Red Sox, then signed with the Mets. He retired after the 2013 season.
2003
Would it be fair to say that 2003 seemed like the year Craig Wilson would finally get a chance? There was an opening in right field and it seemed like the job was his. And then they signed an aging Reggie Sanders. I remember being pretty annoyed about that, but Sanders proved us all wrong. Anyways, in 2002 Wilson hit 16 HRs in 424 PA. The hope was that if given a chance to start, he could hit more. Unfortunately in 2003, he had less PAs and still managed 18 HRs. The next season, his first full one, he cranked 29 HRs. Then he had some injury problems and two years later he was traded to the Yankees for Shawn Chacon. Yuck.
2002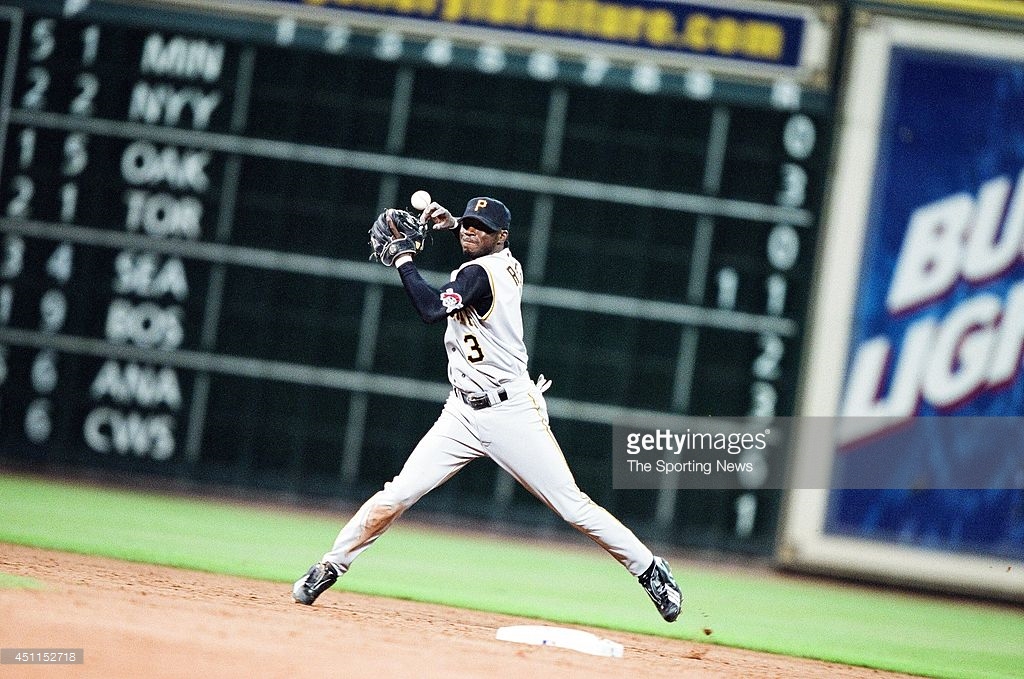 A slick fielding second baseman who could pair up with Jack Wilson to become the best defensive middle in baseball? Yep, we all had dreams of how amazing that duo would be together. Sadly, Pokey Reese was hurt a good bit of the year and never really did much with the Pirates. He was out of baseball by 2004.
2001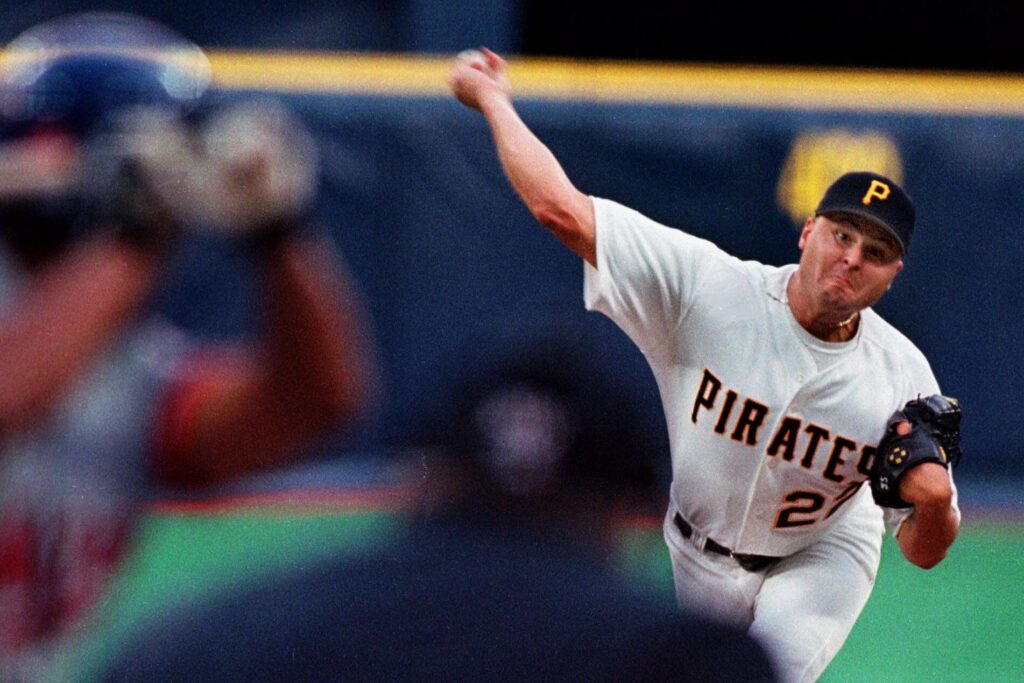 There was not a whole lot to be optimistic about back then. We knew that Jason Schmidt would be gone at the end of the season which meant that the Pirates had to trade him. The hope was that he pitched well enough during the year to get some solid prospects in a trade. Well, he was okay and the Pirates traded him to the Giants…for Ryan Vogelsong and Armando Rios. The Giants also got John Vander Wal, who hit 24 HRs the season before. That was definitely a rough season for Pirates fans. 62-100. Please never let us fall back to those times again.
2000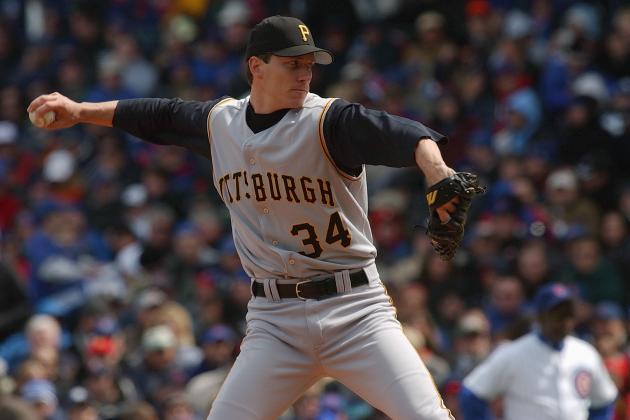 Kris Benson. The #1 overall pick of the 1996 Draft. He made his debut in 1999 and won 11 games. It looked like things would be turning around soon. The Pirates were 78-83 in '99 and it looked like they could get back to the winning side of baseball. Well they did not, they ended up 69-93 and things just kept getting worse. Benson won 10 games, but 2000 was his career best. He had an ERA+ of 121. And then he needed Tommy John surgery. After that he was not the same and in '04 they traded him to the Mets. He retired after the 2010 season.
Honorable Mentions
Some of these guys could have been on there every year. Or maybe in some cases they were not really players.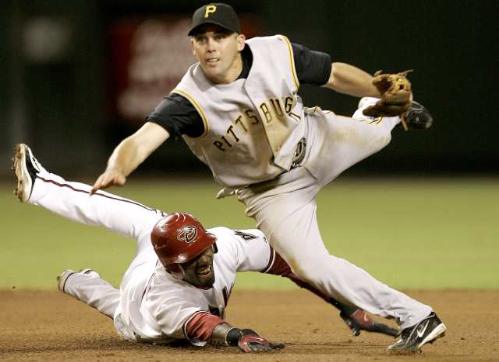 I think Jack Wilson was the player that immediately came to mind when I started doing this. Not for any particular season, but just about every season. We would say "hey, if Jack Wilson can hit like he did in 2004, the Pirates will be pretty good this year." None of us ever realized just how great of a defensive shortstop he was until he was gone. Remember watching Cedeno miss routine plays? I do. And looking back on it, Wilson's offense was not even terrible. Just not a power guy.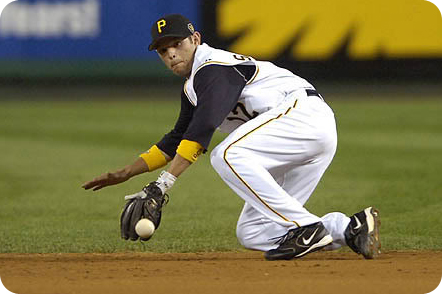 Freddy Sanchez was an interesting player. I feel like he was hurt a bunch during his time with the Pirates, but looking back on it, that does not appear to be the case. Maybe he was more of a case of pessimism. After he won the batting title, we thought for sure he would come down to earth and be a .260 hitter or something.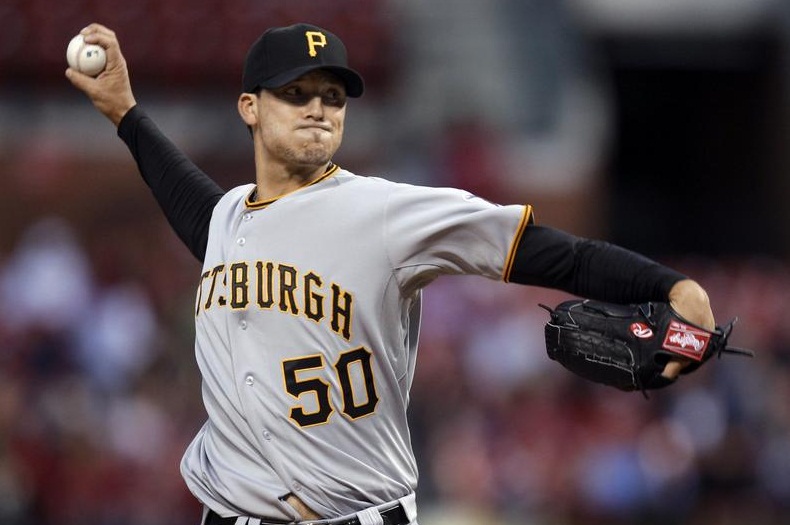 ELECTRIC STUFF!!! THE NEXT ROY HALLADAY! Then he became a ground ball guy, who never struck anyone out again. Good luck in Philly Chuck!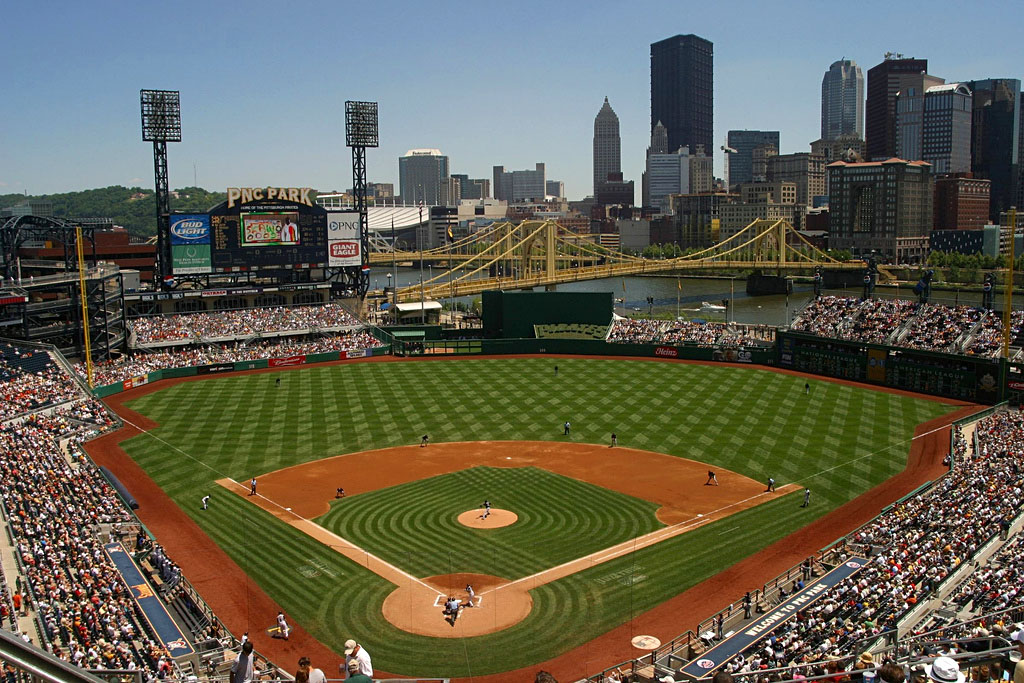 Oh yeah. A new stadium was going to help turn things around. And seriously, could you get a much better park than this? The Pirates would have to be good after it opened. Right? It only took 12 more years for a winning season.
After the nightmare that was Kevin McClatchy and Dave Littlefield, there was a bit of optimism about Frank Coonelly and Neal Huntington taking the reins of this team. They had a plan. We had heard it before though. A "five year plan." Yikes, how have those turned out in the past? And then came the trades. It looked pretty bad, but then things started to turn. The Pirates started to look like a real baseball team. Now look at this team. A playoff/division contender the last three years. The second best record in baseball in 2015. What is our optimism for in 2016?

I went back to our old blog, The Yummy Pancake, in order to read some of our predictions about the Pirates. They are pretty funny at times and usually idiotic. I recommend checking it out.