Congratulations to Jared Goff for being the number one overall pick by the L.A. Rams. During the college season, Goff was not one of the QBs I would have imagined being the first overall pick. My money would have been on Paxton Lynch. I did not think Carson Wentz would go number one, mainly because I cannot imagine a pro team taking a chance with that pick on a guy from North Dakota State (nothing against their program or FCS schools, I mean Steve McNair was what, the third pick?).
Another reason I dismissed Goff was one of the two games I watched of his. The game against Utah where he threw five interceptions. I mean, some of them were not his fault, but there was really nothing there that impressed me. I also watched the Stanford/Cal game and again, he was really good, but nothing that blew me away. Best of luck to him though. I actually hate to see number one picks fail.
Other draft thoughts:
-Christian Hackenberg went to the Jets in the second round. He was the fourth QB selected, after Goff, Wentz, and Lynch. Back in my post during the season, I thought for sure Connor Cook, Kevin Hogan, and Cardale Jones would be selected above Hack. The odd thing about it though,  I never really thought the Jets were a team looking for a QB. I assumed they would resign Ryan Fitzpatrick.
-Ohio State should be fairly bad next year, right? I mean, they have had 12 guys drafted so far (not even close to over yet, I think it is round 993). Five guys in the first round. Yep, they should be terrible. Same goes for Alabama. I felt like the entire second round was Crimson Tide guys.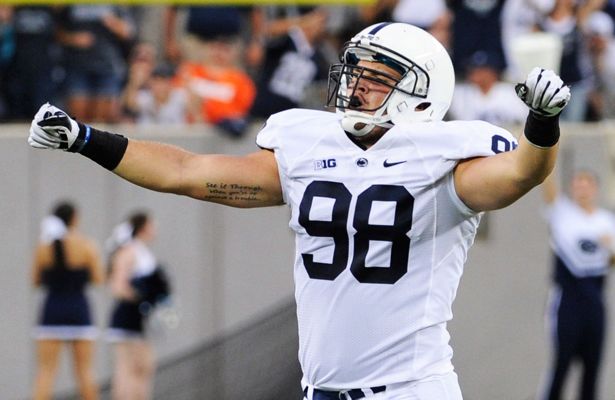 -I truly hope that Anthony Zettel and Jordan Lucas have strong NFL careers. Those were two guys I truly loved to watch for Penn State.
-Was it just me or did it feel like cornerbacks were being drafted left & right? Was this a deep CB draft class? Or did I just notice it because the Steelers took a CB?
-The Buccaneers drafted a kicker in the second round. In fact, they moved up in the draft to take a kicker. I am not going to make fun of the pick, since just about everyone in the world laughed at it. I thought maybe the Bucs were hoping other teams would freak out that kickers were leaving the board and start drafting a bunch. You know, like in fantasy football when one person drafts a defense (or in fantasy baseball when the first closer is drafted) and everyone else panics and starts taking them as well. Seriously though, I chalk this pick up to teams realizing the kicking is one of the most important parts of the game. Tampa Bay was terrible at it last year, so they addressed their need. They could have waited until the third round, but whatever, maybe they heard someone else was making a move on their guy.
-In a move that really made no sense to me, the Texans traded up from #22 to #21 to take WR Will Fuller, the Redskins took Josh Doctson of TCU (a WR as well). The Texans gave the Redskins a 6th round pick in 2017. Granted, a sixth round pick is not a big issue to give up, but to just move up one spot? The Texans must have been in love with Fuller.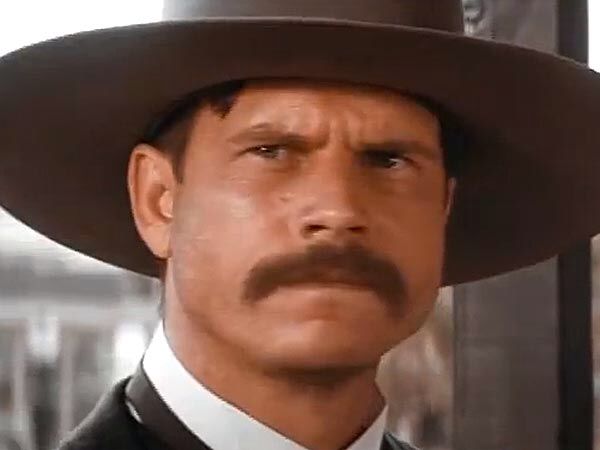 -I really liked the Broncos decision to trade up and take Paxton Lynch. Granted, I only saw him via highlights, but I have a feeling about him. Maybe it is because his name reminds me of Bill Paxton, who I thought was the best Morgan Earp. Just look at Paxton and the grim determination. Denver definitely needs that kind of steely-eyed poise to take over for Peyton Manning. Or maybe when the equipment guy was removing Manning's name from the locker, the name plate broke and they could not remove the first name. It is just easier to change the EY to an AX. Yep, that is totally what happened.
The NFL Draft is over, which means we can go back to focusing on other sports on ESPN…just kidding, now we will get a solid month of draft report cards.