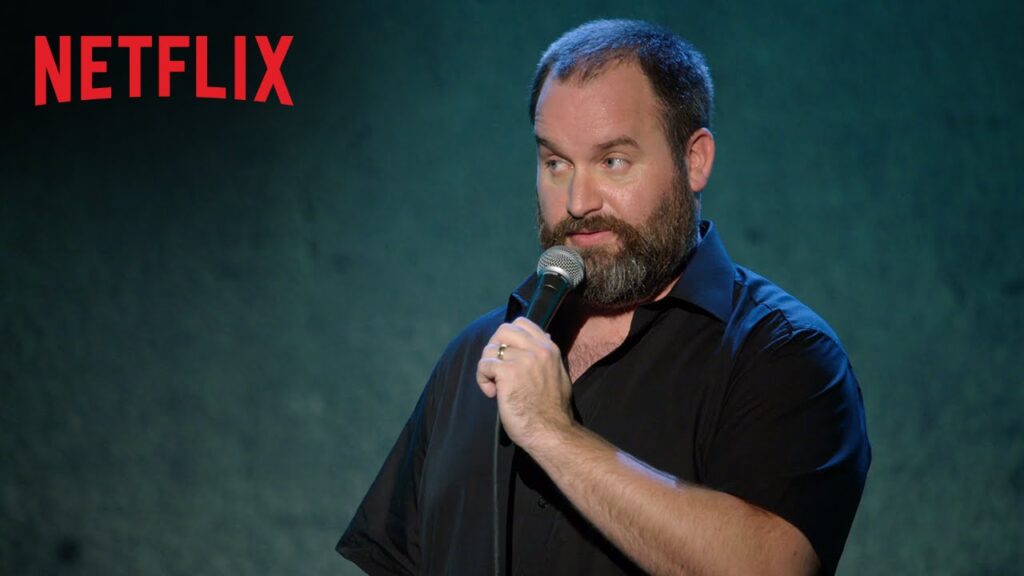 I finally watched Tom Segura's comedy special Mostly Stories on Netflix. I highly recommend checking it out. For those of you that follow my blog a good bit, you may remember that Lindsey & I saw Tom Segura at the Pittsburgh Improv. This special has a few of those jokes in it, plus some new stuff.
The cool thing about this special is that he has a story about meeting Mike Tyson on a plane. They were on a flight from LA to Pittsburgh. He then says how he invites Tyson to come see his show (he has a bunch of funny jokes about the former heavyweight champ that I will not ruin).  This was the show Lindsey and I were at!
When we were leaving we heard people saying that Mike Tyson was in the crowd. I remember people trying to get over to meet him. I did not even mention that part in my post about seeing the show because I was too busy talking about pooping my pants.
Anyways, I thought that was pretty cool. If you watch his special, now you can say "hey, I know someone that was actually at that show!" Also, makes me wonder…since that story was true, did Tom actually murder a guy on a plane once? Hmm…..