This was a bit nerve-wracking. I was losing all week. Sunday morning when I checked, it was 6-4 in favor of Dustin. While driving home from a wedding in DC, I noticed that I was winning 7-4, then thirty minutes later I was losing again. As the day went on though, I saw my lead come back and grow. Pretty impressive that I have now won six straight weeks. Could this be my year? Probably not. This will be the year I get beat in the first round of the playoffs.
Anyways, I made a major move this past week. I traded Kris Bryant and Tony Watson to Jason for Jake Arrieta and Carlos Carrasco. It took a week or so to hammer out the details. Funny how trades can start out, I first offered Andrus and Seager for Carrasco and someone else. After a few counter trades, I asked what it would take to get Arrieta. Carrasco is on the DL, which kind of sucks, but Arrieta is a beast and far better than any of my starting pitchers. Bryant is having a very good year and it was very hard to part with him, but in the end, I think this makes my team better. I may regret this trade in 2018.
Fantasy Stud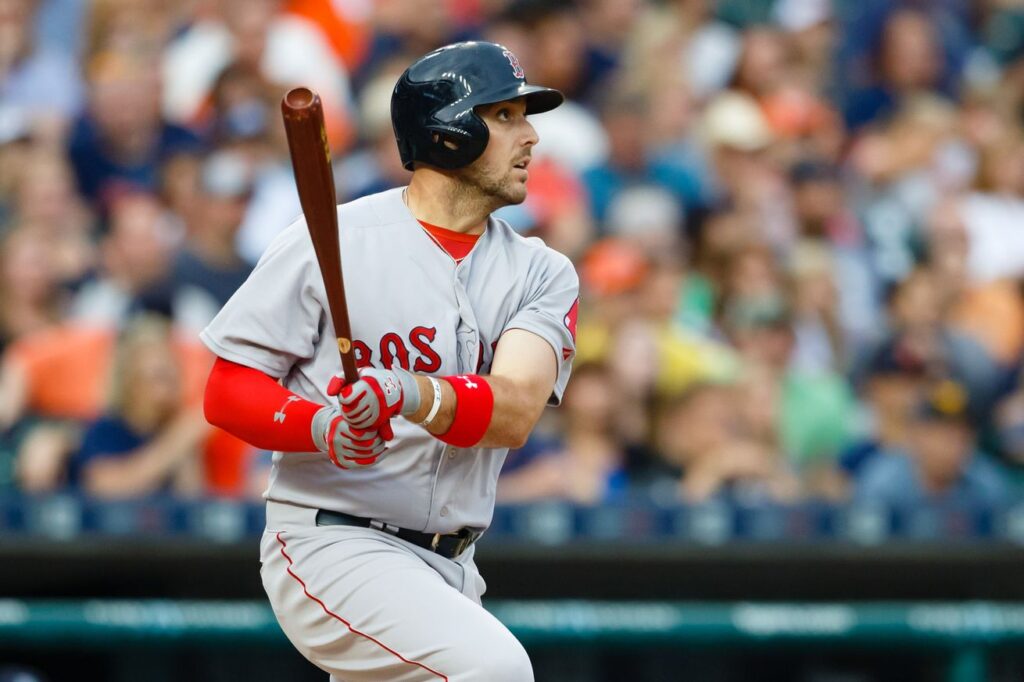 Travis Shaw was pretty damn good this week. Between him and Kyle Seager, I feel like I should be alright with the loss of Bryant. Shaw hit two home runs, scored six times, knocked in eight, stole a base, while hitting .364 with a .500 OBP. Yeah, pretty damn good. Kang, Altuve, and Arrieta also had nice weeks for me as well. The decision to start Kang more than Andrus has definitely been working so far.
Fantasy Dud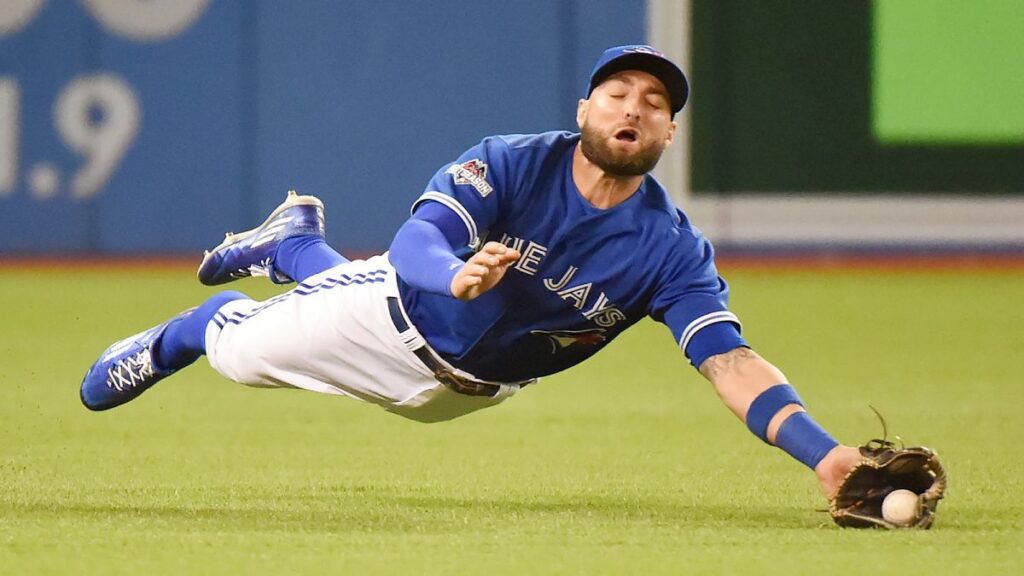 Kevin Pillar and his .167 AVG and .192 OBP. At least he stole two bases on Sunday (bringing his season total to four, not really the base stealing stud I was hoping for…). Other than this week though, he has been a solid fantasy player.
League Results
Adam2 7 Gideon 4
Offord 7 Sean 4
Pat 8 Matt 4
James 7 Ryan 4
Lindsey 8 Jason 4
I am building a nice lead early in the year (like the Cubs). Offord is in second and is nine games back. James is third and a half game behind him. Adam2 leads the other division, but is 12.5 games from me. After that it goes Matt, Sean, Ryan, Lindsey, Jason, Gideon, Pat, and Dustin. This week I take on Adam2, while Lindsey battles James. Here is Theory of a Deadman covering STP's "Interstate Love Song."