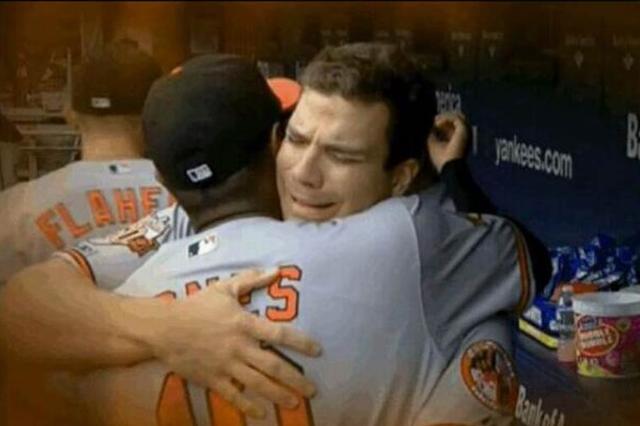 Talk about evenly matched! All week this bounced back and forth between the two of us. As you can see, one player could have flipped the score in my favor or perhaps given Offord a bigger win. I have not had much luck this year with picking up pitchers. If I grab a guy who has been pretty good all season, it basically means that he will have two or three terrible starts. Hell, even Jake Arrieta had a few bad starts after I got him. Also, I feel that I have to mention Carlos Martinez. Remember how I dropped a few weeks back? Offord picked him up and it paid off for him. Martinez beat the Pirates, giving Offord a win. Had I kept him…well no point dwelling on the past.
Fantasy Stud
Chris Davis! Welcome back to the land of good baseball. He blasted five home runs with ten RBIs. He only scored five times (which for you folks trying to figure this out, he only scored from his own homers, so maybe his team needs to step it up). Chris also batted .368 with a .462 OBP. This was the type of production I was hoping for when I kept Davis. Although, last season when Ryan traded him to me, he was pretty bad as well and then something clicked around the All-Star Break. It would be great if he decided to turn it on a little earlier this year.
Fantasy Dud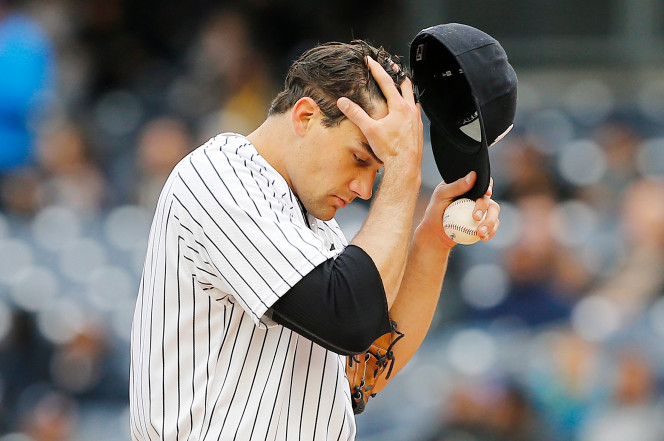 This is a tough one since most of my relievers had high ERAs, but still picked up plenty of saves. I only got two holds though and those came from Neftali Feliz, who also had a rough outing, which brought his ERA to 12.00 for the week. The worst though had to be Nathan Eovaldi. I picked him up because he rattled off five straight wins for the Yankees and looked pretty good. This week for me? 8.44 ERA, 2.00 WHIP, and four strikeouts. UGH! This is frustrating.
League Results
Jason 7 Gideon 5
Pat 7 Lindsey 4
Sean 10 Ryan 1
James 7 Dustin 4
Matt 10 Adam2 1
Even with the loss, Adam2 is still in second place, although now he is only a half game ahead of Offord. Matt moved on up to fourth place, while Sean jumped all the way to fifth. Ryan, Ryan, Ryan…sixth place after being destroyed and now you have to face me, things could get ugly my friend. Jame is in 7th place with Jason in 8th. Here is how close it is right now. Adam2 is 8 games behind me, but Jason is only 12.5 behind. Four and half games is all that separates second and eighth place. Just goes to show that it is obviously not over. From there though, things get a little more ugly. Lindsey is 17.5 back (she takes on Matt, so things do not look to be getting any easier for her), Gideon 20.5, Pat 27.5, and Dustin…well I do not even want to say.