Another loss and again, this one was close and could have went either way. If my hitting was not so terrible on Saturday, it may have ended up differently. As you can see, my pitching is still struggling. Without making too many excuses or playing the coulda/woulda/shoulda game, let me just say "good job Ryan!" Ugh, I just threw up in my mouth.
Fantasy Stud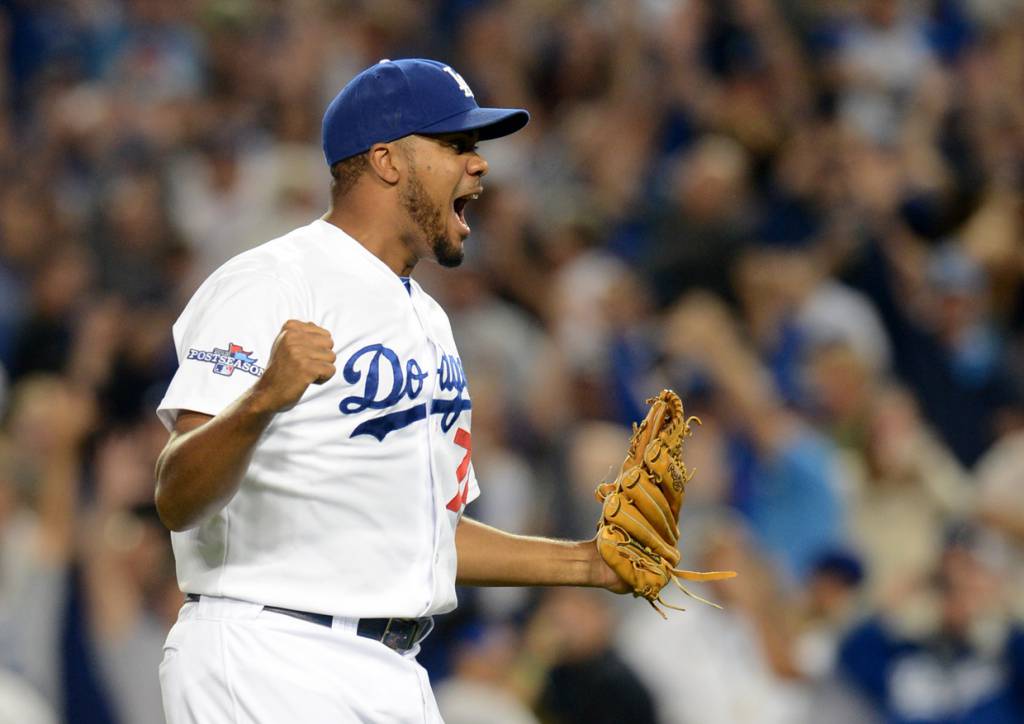 Kenley Jansen and his win, two saves, eight strikeouts! He gave up zero runs and only had a .25 WHIP. All of that in just four innings of work. Think about that for a second, Nathan Eovaldi pitched 9.1 innings this week (two starts) and only had four strikeouts.
Fantasy Dud
Seriously, my entire team on Saturday. One run, one RBI, .105 AVG, and a .209 OBP. And just when you thought the hitting was bad, the pitching tried to outdo it! A 67.50 ERA and a 7.50 WHIP. That is pretty damn bad, granted only two guys pitched (and one of them didn't give up a run or a hit in two-thirds of an inning…), but come on, at least someone get a strikeout. Going into Saturday, I was winning 8-3…not so much after that day.
League Results
Pat 6 Gideon 5
Offord 10 Dustin 1
Adam2 7 Jason 5
Lindsey 8 Matt 3
Sean 7 James 4
Offord's big win moved him into second place and only two games behind me. After that it goes Adam2, Ryan, Sean, Matt, James, Jason, Lindsey, Gideon, Pat, and Dustin. This week I take on Gideon (I think we just played each other…I guess it is time to start playing each other again, the season is flying!) and Lindsey takes on Dustin.