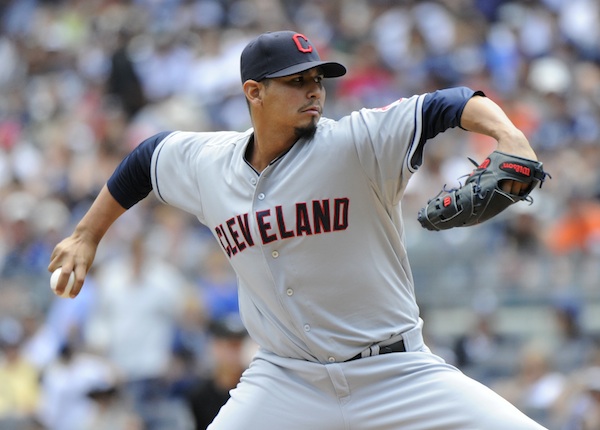 What better way to celebrate the 4th of July than by winning your fantasy baseball week! 'Merica!!!! WOOOOOO!!!! Okay, sorry about that. As you can see, this was another close battle for me and for a majority of the week, I was losing. It is somewhat upsetting because I am starting to think Pat may have given up. If that is the case, then it really sucks that I did not crush him more. However, Pat, if you are reading this: do not give up! You are only 16.5 games out of the final playoff spot…wait, what? Since we have 12 teams now, should I bump the playoffs to eight? Or do you guys like it at six?
Fantasy Stud
Carlos Carrasco and his 14 strikeouts (Chris Archer had 19 strikeouts in two games, which is also awesome, especially when you consider that those two pitchers almost beat Pat's entire team for the week). I am guessing the Indians are happy they kept their entire rotation (I remember hearing rumors that they would trade a starter for a position player). Carlos has been pretty damn good since returning from the DL and he is making that trade with Jason seem worth it. Hell, he is the only one living up to expectations. Which brings me to this guy…
Fantasy Dud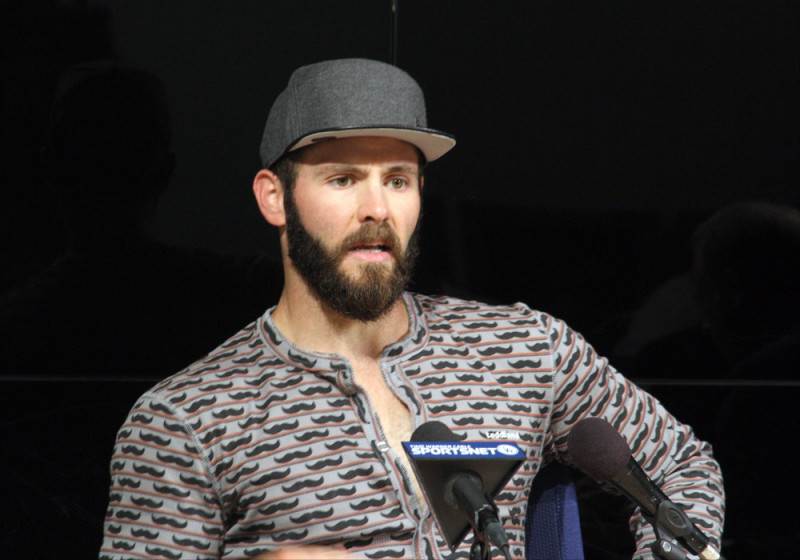 Jake Arrieta. WTF dude? I gave up Kris Bryant for you and all you can do is put up a 7.84 ERA this week. Oh, I know, you picked up a win and eight strikeouts…in two fucking starts! What the shit man? You are making me regret this decision. Since the acquisition of the "greatest pitcher in a calendar year", he has won six games with a 3.28 ERA and a 1.21 WHIP with 71 strikeouts. Carrasco? At least he is living up to his side of the deal. Two wins, 43 Ks, 2.61/1.11 (and four less starts). And what did I give up you might be wondering…Kris Bryant: 40 Runs, 18 HRs, 39 RBIs, 2 SBs, .271 AVG, and a .367 OBP. UGH! When I traded him, only five home runs through 31 games. Oh well, live and learn.
League Results
Gideon 9 James 1
Offord 7 Jason 5
Ryan 10 Lindsey 1
Adam2 6 Dustin 4
Sean 7 Matt 5
Okay, are you ready for some craziness? The top four places in the league are Offord, myself, Sean, and Ryan. Two and a half games separates Offord and Ryan. We are all in the same division! How crazy is that? We could be in for a rough second half. Adam2 is leading the other division and in fifth place. After that we have Matt, Jason, Gideon, James, Lindsey, Pat, and Dustin.
This week I take on Jason, so obviously Kris Bryant will hit 10 home runs and somehow steal 15 bases. Just to spite me. Lindsey faces off against Offord. I really need her to at least put up a fight. For the sake of our unborn child! Do not shame our household. Seriously, I whisper fantasy advice at my future kid all the time…stuff like "if Uncle Ryan offers you a trade, just say no. Not because it is unfair, but because it enables him. He has a trading addiction."