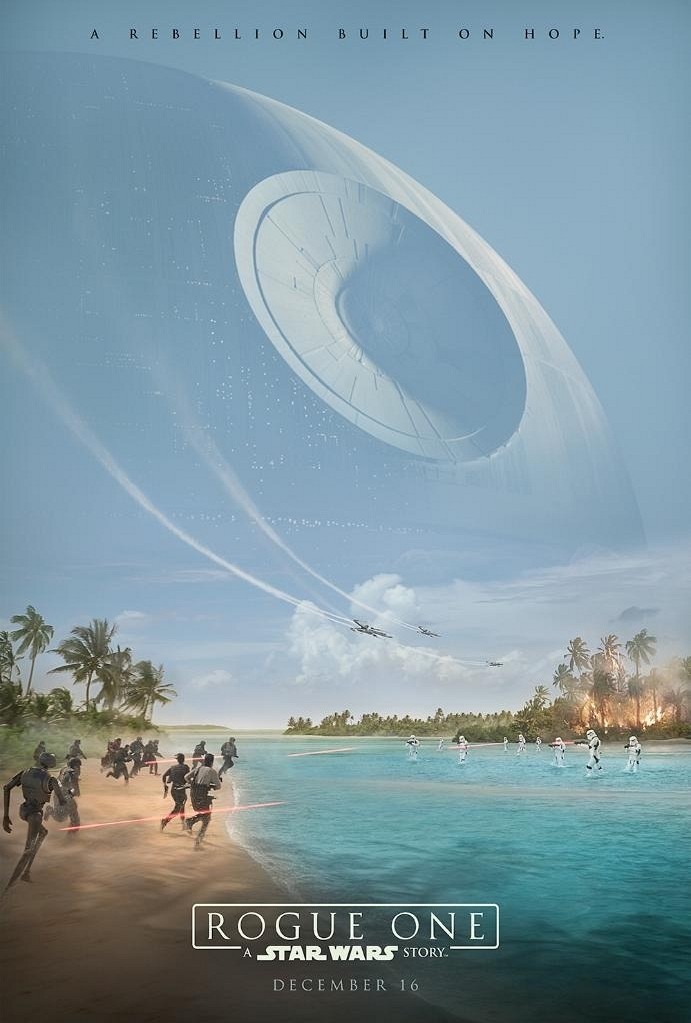 I have heard many people criticizing the first poster for Rogue One: A Star Wars Story (I will probably always refer to it as Star Wars: Rogue One, sorry). The critique seems to be that it is a departure from the more traditional Star Wars posters and that it almost looks like a travel agency poster.
I actually like it. This movie looks like a departure from the standard Star Wars story. It looks a little darker and the poster helps contrast that idea. We have this beautiful beach, but a battle is about to erupt between the Rebels and Stormtroopers. Also, the Death Star gives it that ominous feeling. We know this team will be successful. We know she will steal the plans and give them to Princess Leia. We do not know who will live or die trying to do so.
There is also a new "trailer" for the movie. It is not really a trailer, more like a behind the scenes type thing, but it has plenty of new footage and some of it looks really cool.
Also, how many times will someone take out a Stormtrooper by hitting him with a stick in the helmet? I saw at least two times in just this video.