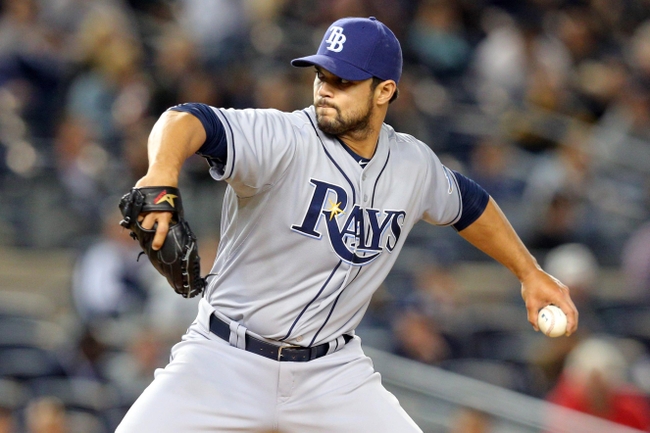 Well this was a hard fought battle. I actually thought I lost. My phone kept saying that James won 7-4. I checked this morning and saw that I won and was pleasantly surprised! This was definitely not a pretty victory, but wins are definitely better than losses.
Fantasy Stud
Xavier Cedeño ! I really just wanted to type Xavier. Most of you probably have no clue who he is. He plays for the Rays and this week he picked up all three holds for me. He did not give up any runs. He has been pretty solid all year and if the Rays trade Colome, Cedeño could get a chance to close (unless they put Boxberger back into the closer role). Also, for that are wondering, Xavier is not related to Ronnie (you may remember him as the greatest Pirates shortstop ever!).
Fantasy Dud
Speaking of middle relievers…Neftali Feliz had a bad week for me. A 13.50 ERA and a 1.50 WHIP. No holds, just two strikeouts. Granted, he only pitched once since last week, but it was not a good outing. Although, it is not too bad of a sign when your dud is a guy who only pitched once. Goes to show that even though it was not a great week, it was also not a terrible week.
League Results
Gideon 8 Matt 4
Ryan 9 Offord 3
Jason 7 Pat 4
Dustin 7 Sean 4
Lindsey 7 Adam2 3
It looks like Ryan beat up on Offord, which means he is now in first place. Offord is a game back and I am in third, but only 2.5 behind the leader. Sean is in 4th, but for how long is the question? Gideon continues to rise and is leading the division and only thirteen games behind Ryan. Matt is now in sixth. After that we have Jason, James, Adam2, Lindsey, Pat, and Dustin.
This week I take on Adam2, who I think usually beats me. Maybe this time I can change things. Lindsey faces James. The match up that intrigues me the most though is Ryan and Gideon. I feel like Gideon could end up closing the gap. Seriously, I give it three weeks until Gideon is in first place.