What a shitty loss. I mean, Matt's team just dominated…50 RBIs, 19 HRs…not much I could do against that. The only person who comes close to beating Matt would be Gideon and it would have still been a loss. Granted, I would not have fared much better against other teams, but I guess that doe not really matter at the end of the week, right?
Fantasy Stud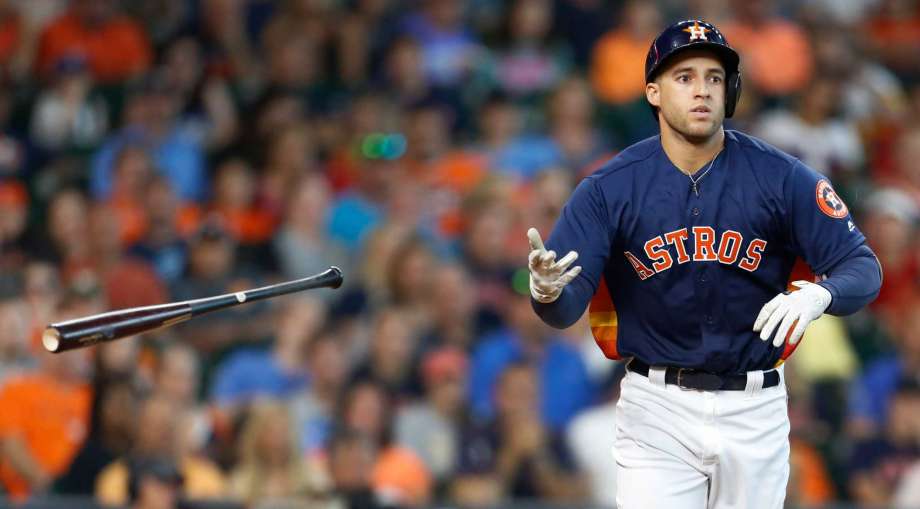 I traded for George Springer last week and it definitely paid off this week. He posted a line of 8/1/8/0/.385/.485. Yeah, I will definitely take that kind of production. The majority of that production came during a double-header against the Twins, where he went 5/9 with 5 runs scored and 6 RBIs. He scored more runs that DAY than eight of my other guys scored during the week. That is a FANTASY STUD.
Fantasy Dud
Josh Tomlin and Tyler Skaggs really helped destroy my chances of having a good pitching week. I cannot decided which one of them was actually worse. Screw it. They can share the honor.
League Results
Gideon 6 Offord 5
Ryan 7 Pat 3
Jason 9 Dustin 3
Sean 8 Lindsey 3
James 8 Adam2 2
Another week, another victory for Gideon. I am about ready to just mail her the championship. I do not think anyone even stands a chance at beating him the rest of the year.
Yes, I am hoping that if I keep talking up how great his team is, then maybe the Fantasy Gods will strike him down (like they do to me every time I brag about my team).
Things have changed again, Ryan is back in first, followed by Offord by a half game. I am five games back with Sean right on my heels. Gideon and Jason round out the playoffs. I like how the standing are at the moment because if the playoffs started today, I would face off against Jason with Gideon taking on Sean in the upper bracket. Seriously, I only want to face Gideon again this year if it is in the finals.
Oh, sorry, I got sidetracked. Matt is only a 1.5 games behind Jason. James is 5.5 behind and probably has a very tough road to the playoffs. Especially since he still has to play Offord, Ryan, Sean, and Dustin. Matt has an easier battle with Pat, Jason, Adam2, and Lindsey. Jason needs to bring his A-game since he has two easy opponents in Lindsey and Adam2 (sorry to say you two) and two very difficult ones with Gideon and Matt. This will definitely be an interesting final four weeks.
I also have a difficult battle. This week I take on Sean. I need to win or I could see another drop. After Sean, I face Dustin, then finish the season against Ryan and Offord. Yikes, I could easily go from 3rd to out of the playoffs. Step up your game Josh!