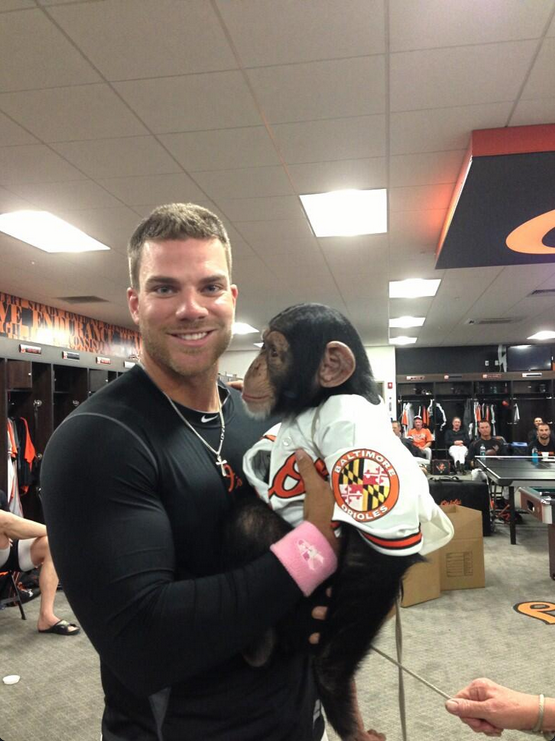 This was a crazy, close match. Early in the week, I was mad because I missed Chris Archer's start. He ended up with a win and like ten strikeouts without giving up a run or something. I kept thinking that it would be what cost me a victory. Luckily, that was not what did it. Instead, allow me to blame Todd Frazier. When I think of stolen bases, I never really consider Frazier to be a threat. However, on Sunday, he stole a base, which tied Sean and I. Seriously, I should have won 7-5, but ohhhhh nooooo, Todd Freakin' Frazier decides he wants to be Ricky Henderson! He couldn't wait until Monday to start his best impression of Willie Mays Hayes? Anyways, I was able to hang on for the victory.
Fantasy Stud
Chris Davis hit five home runs this week! Here is the weird thing though, they were all solo shots. How do I know this? He only had five RBIs. Still, he had a great week. Even managed to contribute with a .263 AVG and a .364 OBP. I guess he is turning the season around now. Something tells me he will not be on my keeper list.
Fantasy Dud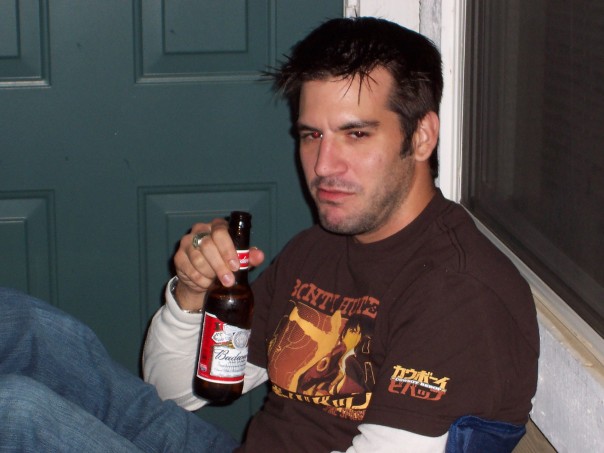 I am going to have to nominate myself for this week. I usually have at least one or two times a year where I miss starts. Oddly though, this year I was going along pretty well. I have a nice routine built into my day that allows me the chance to set my daily lineups. I honestly have no clue how I missed Archer. Maybe I did not see the little triangle by his name on my phone. Maybe I thought I set that league, but in reality I did a different league. Not sure. This is not the time of year to be fucking things up though.
League Results
Gideon 9 Adam2 2
Offord 9 James 2
Matt 6 Pat 4
Dustin 6 Ryan 4
Jason 7 Lindsey 5
Offord is back in the lead and four games ahead of Ryan. I am still in third place, but now I am 7.5 games behind the leader. Can I just say how much I hate ties? No, not neck ties, I actually like wearing them. Instead, I am referring to those idiotic ties that happen when both teams have the same number of something…like steals. Do you know how they calculate winning percentage when ties are involved? They count each tie as a half win and a half loss. Ryan's record is 120-88-20 (.570 winning percentage), while my record is 121-96-11 (.555). In my opinion, ties should not count for anything, especially not toward your winning percentage. They should count as ties. In that case, Ryan would have a winning percentage of .526 and mine would be .531. Basically the number of matches won versus the total. You could have a losing percentage and a tie percentage. But a tie should not count as a half win! Sorry for the really long rant. Feel free to not explain to me the reasoning behind it. I understand it. Ugh.
Anyways, Sean is in fourth followed by Gideon and Jason. Matt is only one and a half games out of the playoffs, so this week is super important since they play each other. After that we have James, Adam2, Lindsey, Pat, and Dustin. I am sorry to say, but they are basically out of it and should probably start thinking about next season.
This week I take on Dustin, who comes off a strong week against Ryan. Lindsey has the pleasure of getting destroyed by Gideon. Offord faces off with Sean, while Ryan takes on James.