Congratulations Sean on the victory and securing fifth place! It was actually a pretty close battle all week came down to Sunday. I would talk more about it, but who really cares about 5th/6th place? You came here to hear about the semifinals…
Ryan defeated Gideon 9-3. I think the two of them flip-flopped all week as to who was leading. It was a closer match than the final score made it seem. Gideon was 2 HRs, 3 Runs, 6 RBIs from making it very interesting. I know that seems like craziness, but think about it. If Buster Posey hits two home runs, then it is a much closer week. I was definitely pulling for Gideon all week since he beat me and was such an inspiring story this season. Started off so bad, but fought his way back…
On the other side of the bracket, Offord defeated Matt 7-5. I believe that Offord led all week and Matt kept coming back and making it more interesting. I could be wrong though. Congrats to Matt on such a great season in his first year! Matt now has the chance to play Gideon for third place, good luck to you both!
Now on to our main event! Offord vs. Ryan! There has been some major trash talking going on between these two most of the season. Ryan constantly mocks Offord, saying that it took him ten years to finally figure out how to win at fantasy baseball. Offord keeps saying that this will be end of Ryan's championship reign. It is very exciting! So, let us look at the two opponents.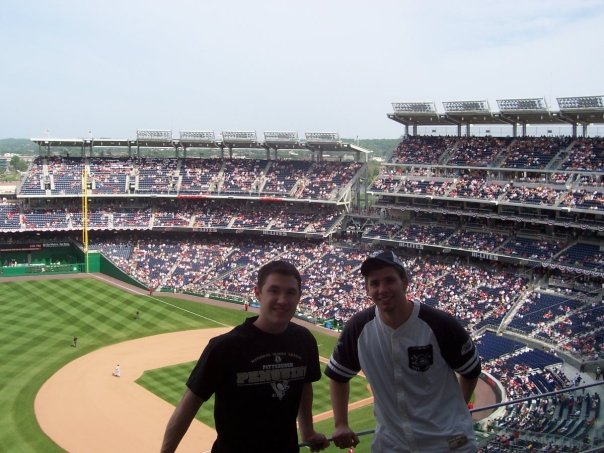 Ryan:  1st Place, 146-97-21. 5x Champion
Offord:  2nd Place, 145-104-15. 1x Champion
Ryan has obviously been here before. He has the experience and he knows what it takes to win the final week. Offord also has some experience, but his last championship was in 2007, not quite ten years. His past few years have been massive rebuilding efforts and it looks like they have paid off. As far as hitting stats, if we look at the totals, Ryan leads 4-2. In pitching, they are tied 3-3. It looks like a pretty close matchup. Ryan did win both regular season matches and for comparison sake, Ryan beat me both times, but Offord and I split. If I were a gambling man, I would probably put the odds slightly in Ryan's favor. Not much though, I would say 53%. I just made that up, but it sounds good.
If I can offer some advice to Offord, since I have experience at losing to Ryan in the finals. Ryan wakes up early for his job and I believe that is what gives him an edge when it comes to picking up pitchers each day. I have no clue what time Yahoo allows you to pick up the new day's starter, but if it is 4 a.m., then set your alarm for 3:59, wake up and pick up the available starters. If not, you will be picking up the guys that play for the Reds or Brewers…and no one wants that.
Anyways, good luck to you both! I hope Offord pulls out the victory, but either way, it was a great season. This has been one of the most fun years in history. I look forward to next season!
In case anyone was wondering, Lindsey destroyed James in the consolation bracket and now faces off with Jason for 7th place.