I did not get off to a very strong start this season: 7-9. It looks like just about everyone started off poorly though, minus my wife. She leads the pack after going 11-5! Ryan is in second, but only at 9-7. Sean is in third. After him, there are five people tied at 7: Adam2, myself, Mom, Offord, and Adam. Next we have Gideon and bringing up the rear is Jason. Some of the names are kind of funny. Ryan=Something Clever (I am guessing he is making fun of my fantasy baseball team name from 2012-2014), but Gideon decides to take it to the next level with Better Late Than Clever. Also, special points to my brother for the GOT reference of Adam Wun Wun.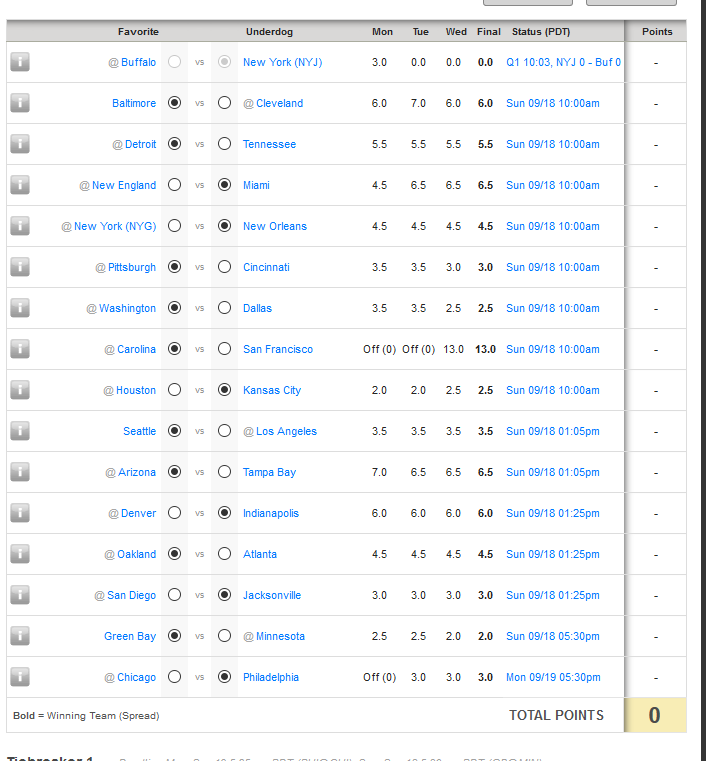 I never got around to posting the draft report card from Yahoo. Probably a good thing, since it basically said "wow, your team blows, you should hang yourself with a belt." Or maybe I am paraphrasing a bit. Nothing like proving them wrong in week one! Suck it Yahoo! To be fair, so much of my team being good hinges on Murray & McCoy. The first week of the season, they played pretty well.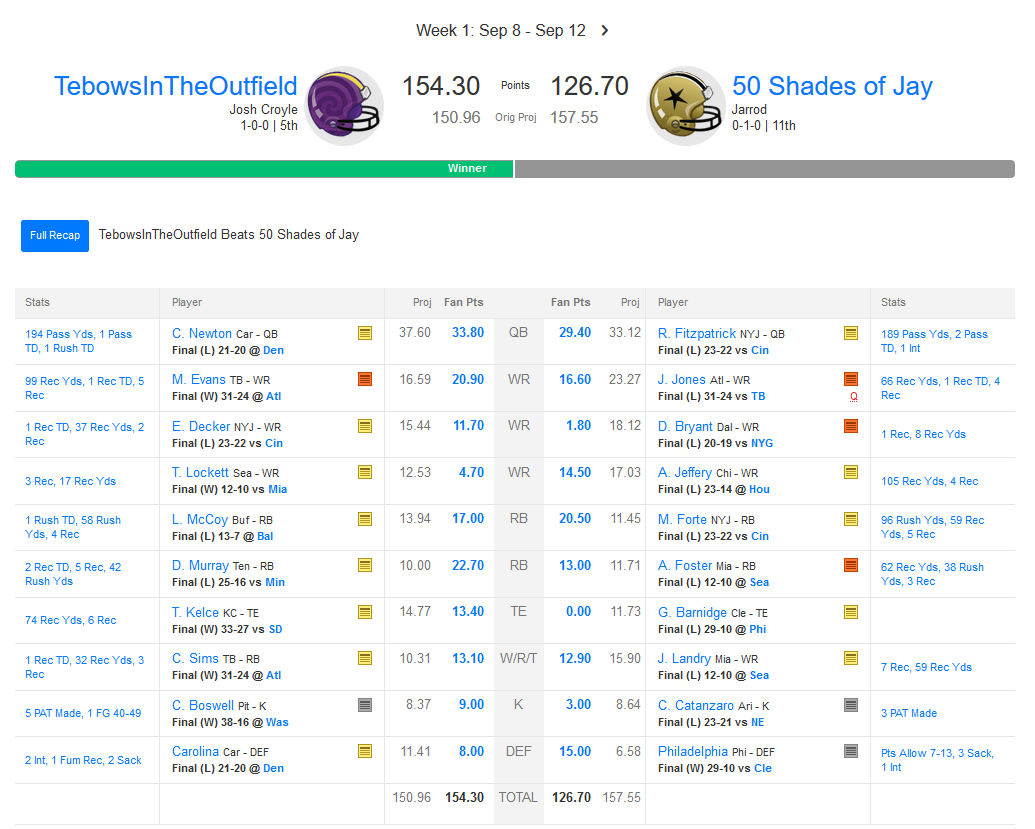 Standings
Gideon (1-0)
Offord (1-0)
Seth (1-0)
Jason (1-0)
Josh (1-0)
Dustin (1-0)
BatmanJason (0-1)
Lindsey (0-1)
Adam (0-1)
Jess (0-1)
Jarrod (0-1)
Ryan (0-1)
Lindsey was absolutely destroyed by Gideon, but her team did not play poorly. She would have beat everyone else except Offord, Seth, Jason, and BatmanJason (who had the pleasure of losing to Jason by 1.40 points, that sucks!). This week I take on Jason, while Lindsey tries her luck out on Dustin.