I am not doing so well this season. I only picked six right last week and that puts me in 8th place. Ryan & Sean were the big winners last week, each nailing eleven. I need to make a correction to last week's post, Ryan is Pickin 4 Gold, Adam2 is Something Clever (and he may not have known that was my fantasy baseball team for years…). Anyways, Lindsey and Ryan are tied for the lead. She had another good week with nine correct. It still early in the season and all it takes is one big week to be right back in it. Unfortunately, it does not look like I am off to a good start. I mean, seriously! New England just pulls people off the street to play QB and still win. Ugh.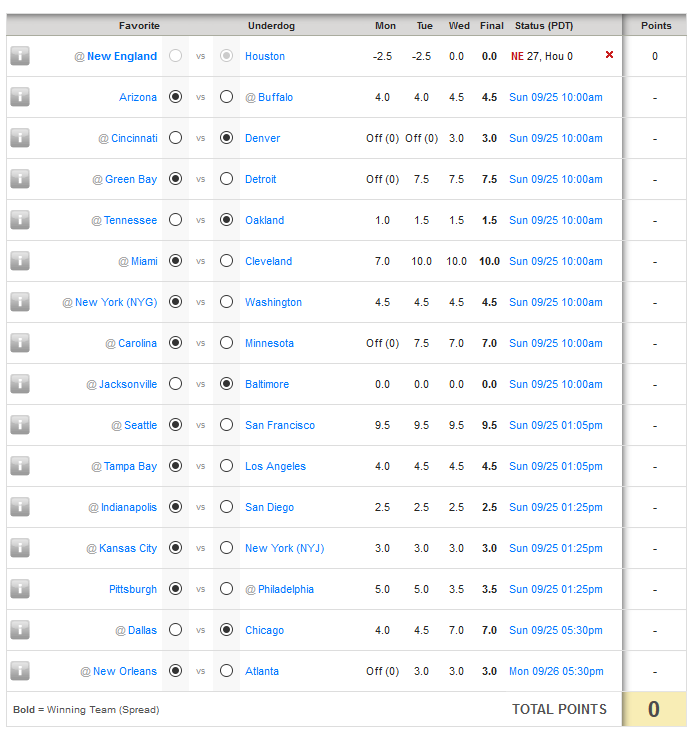 So Yahoo, how does my terrible team look now? Hmm? I just destroyed Jason and I am now in second place. DeMarco Murray…21.50 points, I would say he was a fine draft choice and I think my team will be alright.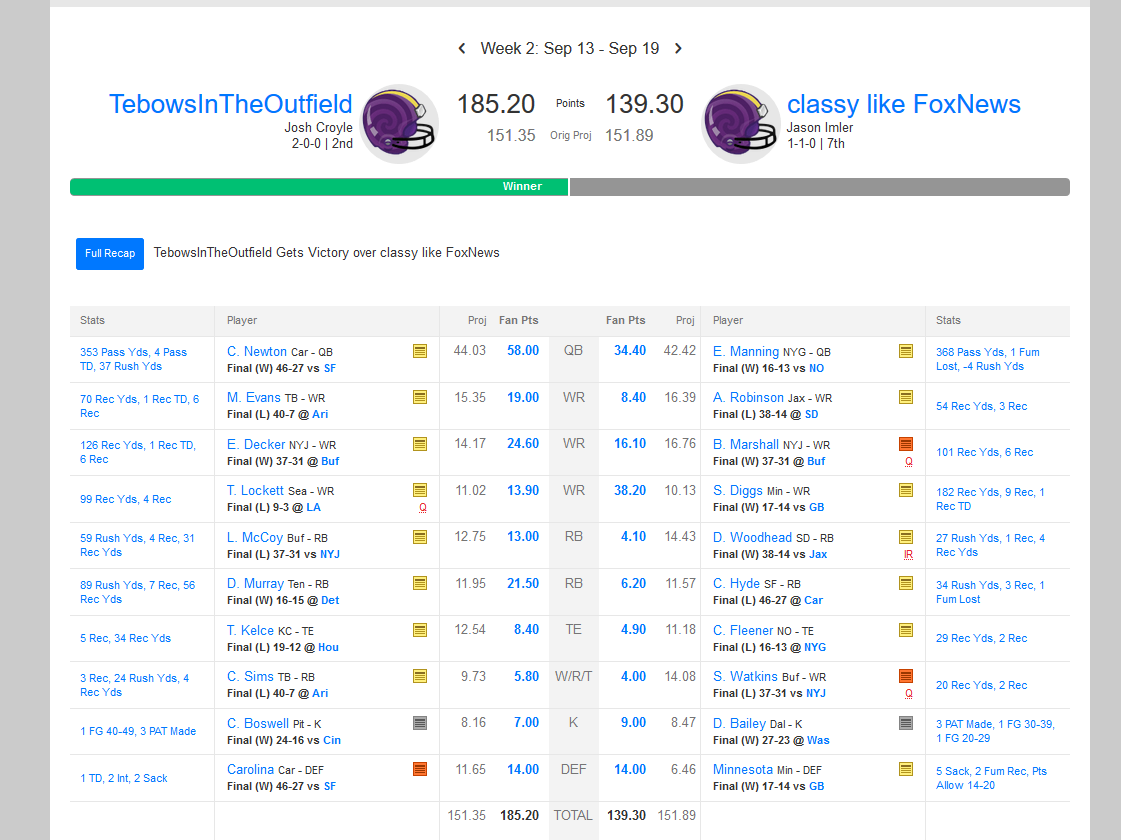 Standings
Offord (2-0)
Josh (2-0)
Gideon (1-1)
BatmanJason (1-1)
Lindsey (1-1)
Seth (1-1)
Jason (1-1)
Jarrod (1-1)
Adam (1-1)
Dustin (1-1)
Jessica (0-2)
Ryan (0-2)
Lindsey defeated Dustin and continues to score a decent amount of points. If this continues all year, she will definitely stay in the top five. This week I take on Jessica, who is having a down year, but I would definitely not count her out of it. Lindsey has to try and stop Offord who is just a behemoth in this league.