Another average week. Just six correct. Ryan was the best again with ten, after that we had Sean, Jason, and Mom get nine. Ryan is in first place, ahead of Sean by two. Lindsey is in third, but four back from Ryan. After that we have Mom, Jason, and myself. I am eleven points behind Ryan, that is pretty bad. I need him to forget to do his picks one week.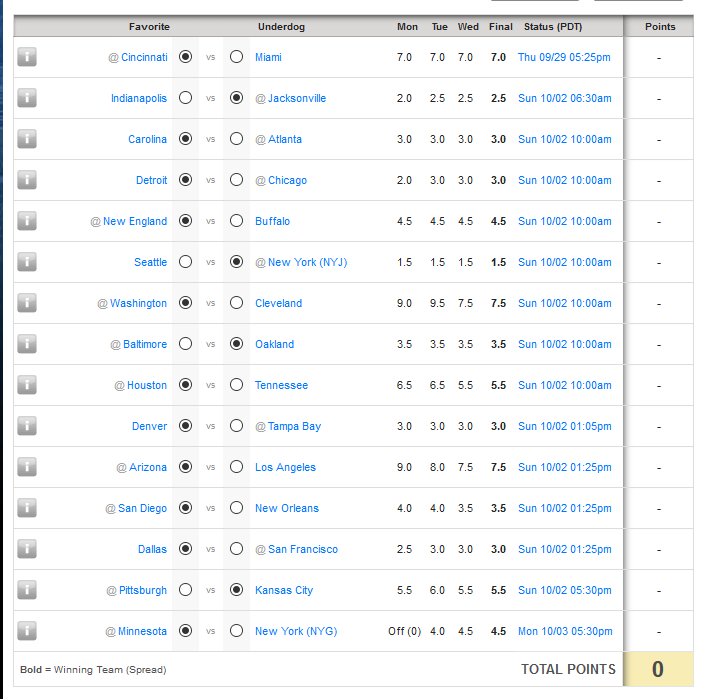 I took down the defending champ with no problem, but more importantly…my wife beat Offord! Do you know what that means? Yep, I am in first place! Suck it Yahoo! The crazy thing is that I won despite poor games from Lockett and Decker (who are battling some injuries, yikes), a down game for Cam and the Panther defense. And yet, McCoy & Murray continue to prove my drafting strategy right! Thanks guys.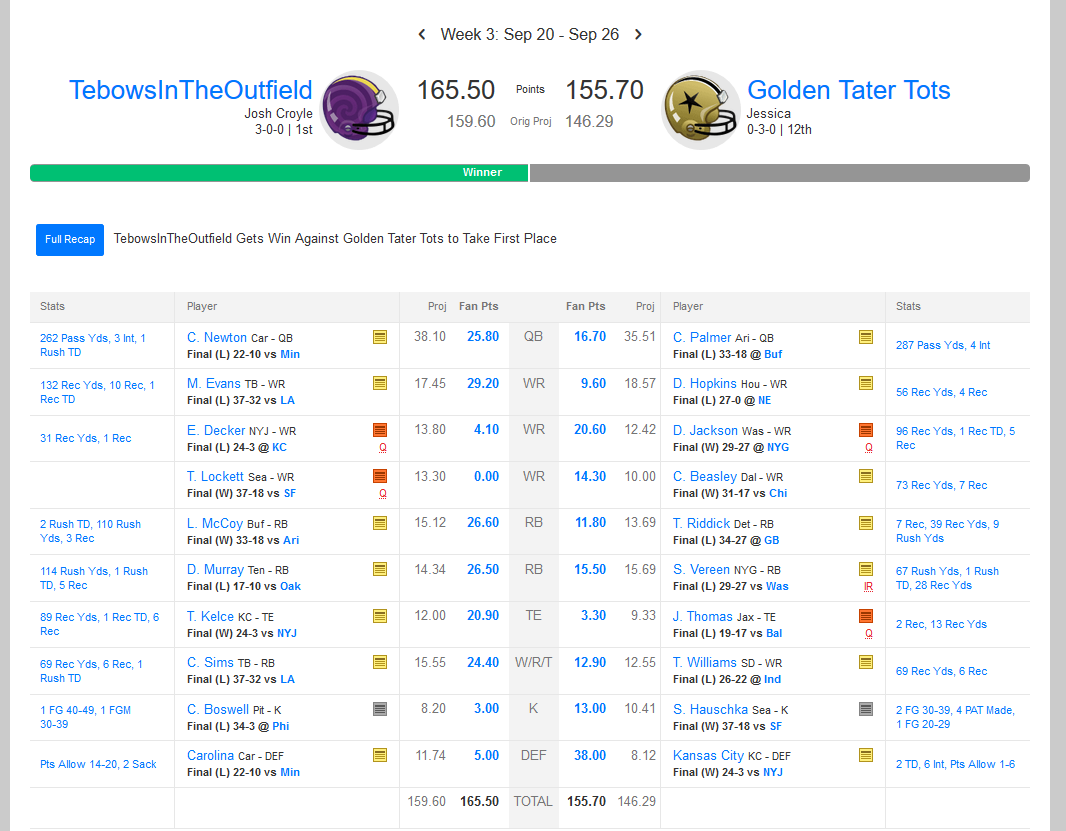 Standings
Josh (3-0)
Offord (2-1)
Lindsey (2-1)
Gideon (2-1)
Jason (2-1)
Adam (2-1)
BatmanJason (1-2)
Seth (1-2)
Jarrod (1-2)
Ryan (1-2)
Dustin (1-2)
Jessica (0-3)
Lindsey put up the most points this week and did it despite only getting eleven points from two receivers. Marvin Jones Jr.'s 51.50 definitely helped. This week I take on Ryan, who should be a bit better since he now has LeVeon Bell. Lindsey faces BatmanJason. If she puts up huge numbers again, she could easily find herself in second place (or if I lose, first place).