Lindsey was the big winner this week, picking ten correct. I tied a few people with eight. That means I am now 27-36 this year and ten behind Ryan. Lindsey is in second and only one back. Sean is in third, Mom in 4th, myself in fifth. After that we have Jason, Adam2, Adam, Gideon, and Offord. On a positive, I almost had the Vikings/Giants game score perfect. I said 21-10. That might be the closest I come all season.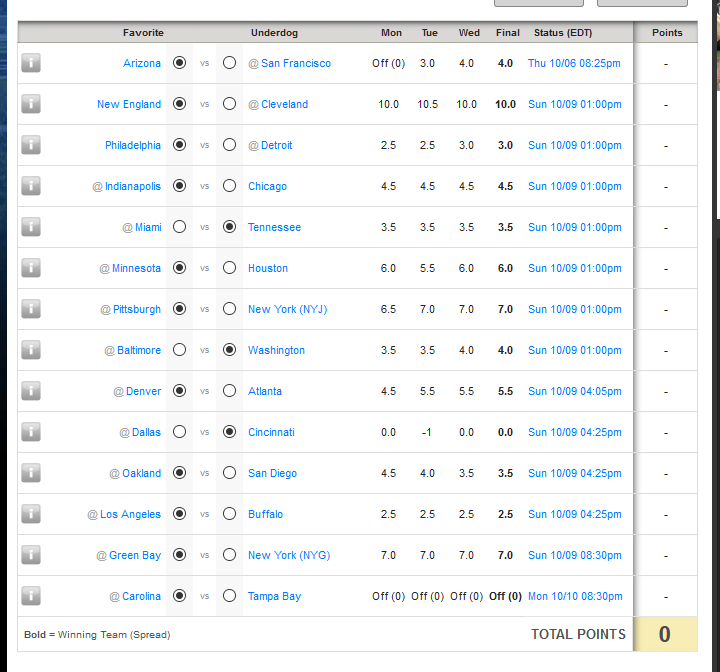 I was absolutely destroyed by Ryan. If you want to explain to a kid the definition of hubris, then look no further than this moron. I love that 73% of you are looking up hubris right now. I cannot be too upset about this loss. Even if my team played really well, I probably would have still lost. Ryan was pretty exceptional. Big Ben & Le'Veon Bell almost outscored my entire team.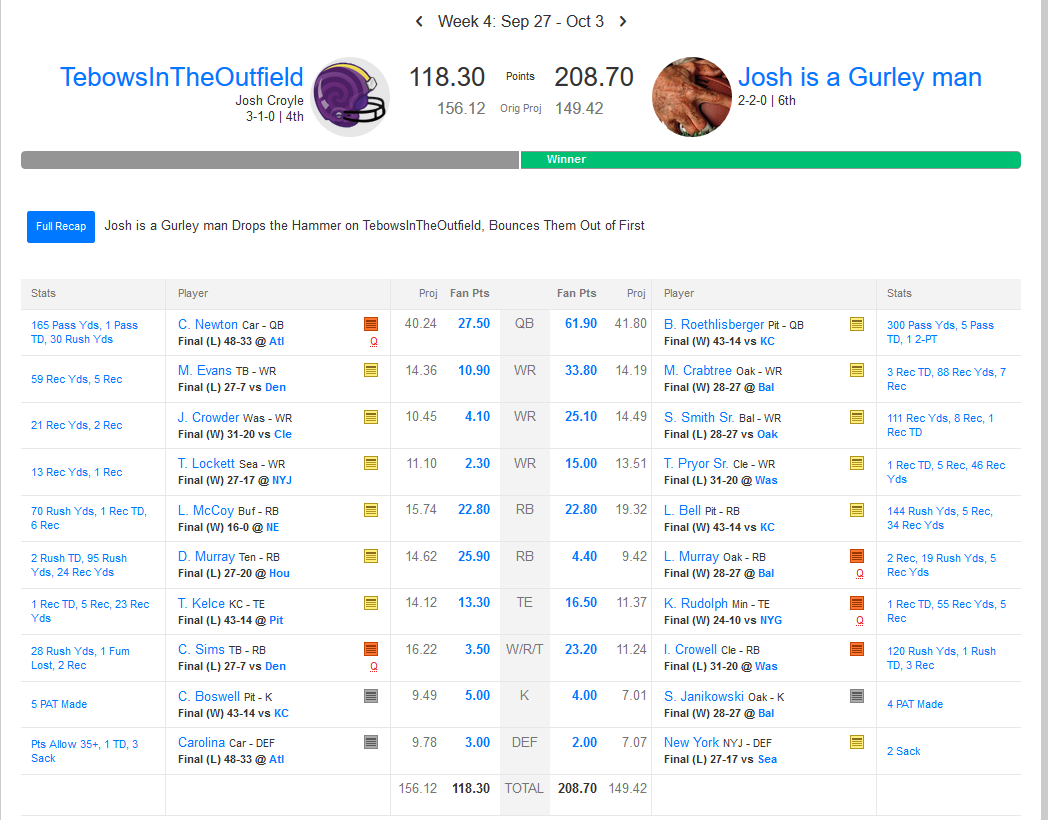 Standings
Offord (3-1)
Gideon (3-1)
Jason (3-1)
Josh (3-1)
Lindsey (2-2)
Ryan (2-2)
Adam (2-2)
BatmanJason (2-2)
Jarrod (2-2)
Dustin (1-3)
Seth (1-3)
Jessica (0-4)
Lindsey did not fare so well against BatmanJason, which is why the standings took a big shuffle again this week. We have a huge match up in this house, as this is the week Lindsey and I play each other. I feel like my team has a good shot, but who knows, since I do have so many damn question marks. In other big matches, Offord and Gideon play each other…a battle for first place! So exciting.