Well that was unexpected. I assumed that scoring nine this week would be good enough for the top spot. Hell, I was figuring on maybe gaining a little ground on Lindsey and Sean. Unfortunately, Lindsey also guessed nine correct, meaning she kept her lead on me. And Sean decided to pick thirteen right! He is now in first place, just one ahead of Lindsey and four up on me. From there it goes Adam2, Ryan, Mom, Jason, Adam, Gideon, and Offord. Adam was second this week with ten. Fun fact: Sean, Adam, and Adam2 have scored 30 points in weeks 12-14. If those were the only weeks, they would be tied for first.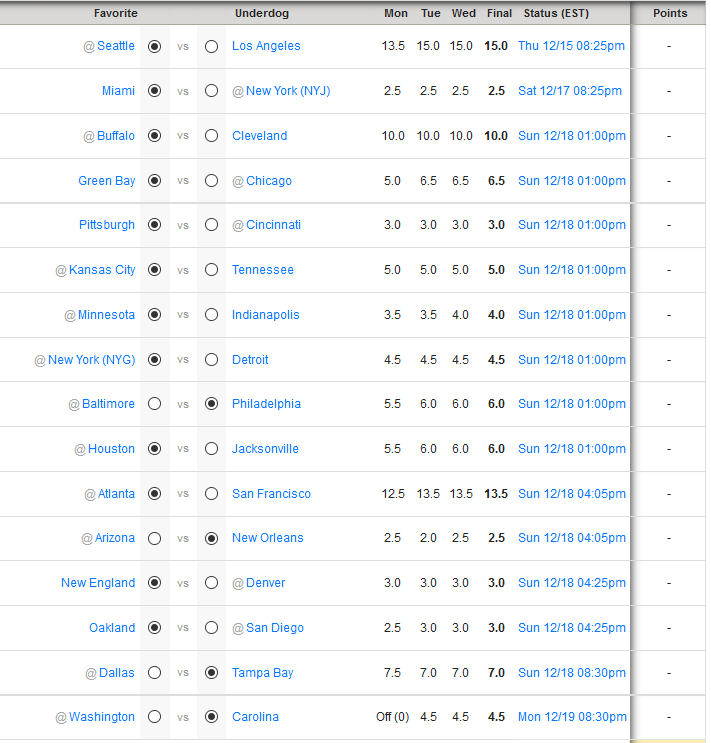 I WON! I beat Gideon. How crazy is that? The guy who lucked his way into the playoffs beats the third seed. It was not dominant or anything, but who cares. A win is a win. I definitely got lucky that Drew Brees probably had his worst fantasy game in years.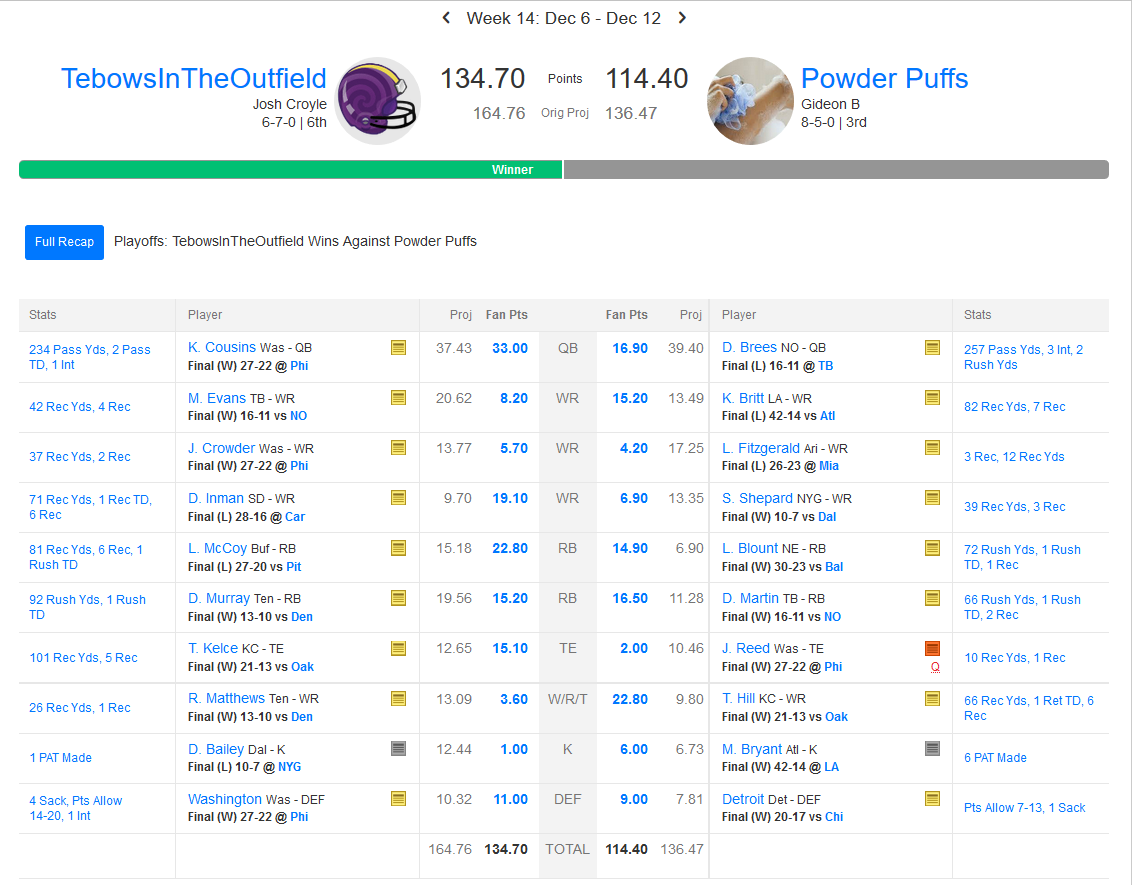 Yahoo does not re-bracket (or whatever term you want to use for when the highest seed plays the lowest seed in each round…). We all assumed that I would play my brother, while Offord faced off with Ryan, who beat Seth easily. That is not what happened though and now I take on Offord. I am actually projected to win, which scares me a bit. If by some miracle, I do win and my brother wins, it would be a Croyle Championship. If Ryan and Offord win, there is a rematch of Fantasy Baseball. If Ryan and I win, then we have a rematch of the previous two years in baseball. And if Adam and Offord win, well then we have the two best teams facing off for the championship. This is an exciting weekend!
In the consolation bracket, Jessica defeated Jarrod, while Dustin crushed BatmanJason. This week we have Lindsey vs. Jessica and Dustin vs. Jason. And hey, BatmanJason & Jarrod are playing for 11th place! Oh, and Gideon and Seth battle for fifth! Have fun with that!