Guess who is in first place??? That's right, ME! Well technically I am tied with Lindsey, but I must have her on tie-breakers. Whatever, I had a monster week, eleven right, while Lindsey only got eight and Sean mustered a paltry six! I am now one point up on Sean. Ryan is in fourth, then it goes Adam2, Mom, Jason, Gideon, Adam, and Offord. If only I could start the season out strong…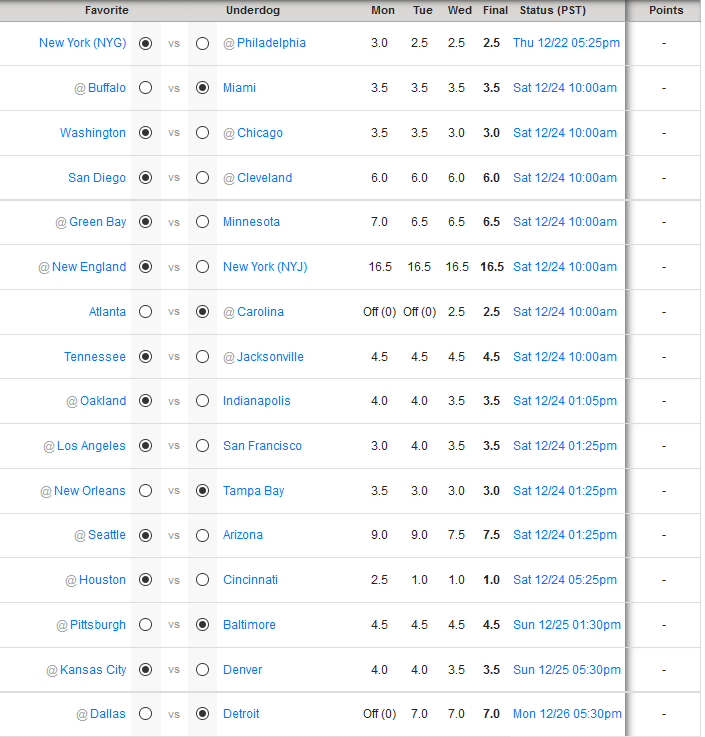 I do not even know where to start. I honestly thought I was going to get crushed. However, I was projected to score more than Offord, especially after Thursday when Jimmy Graham only scored four points. As the weekend went on, it looked more and more like I was going to get a huge win. At one point, I was projected at 185 points. I figured it was basically a done deal. Then some bad stuff started to happen. Kelce and Evans did not score the points they were supposed to and it would come down to Monday night. I had Cousins and Crowder. I needed 29.20 points. Should be easy, right? It took until the fourth quarter on Monday night for my team to pull ahead. I was sweating bullets. Hell, on the final drive I was afraid Cousins would throw an interception (I was only up by a point) on his first pass. Crowder fumbled at the end, but luckily I received the points for his catch and yardage and then the lost fumble. That would have been a horrible way to lose.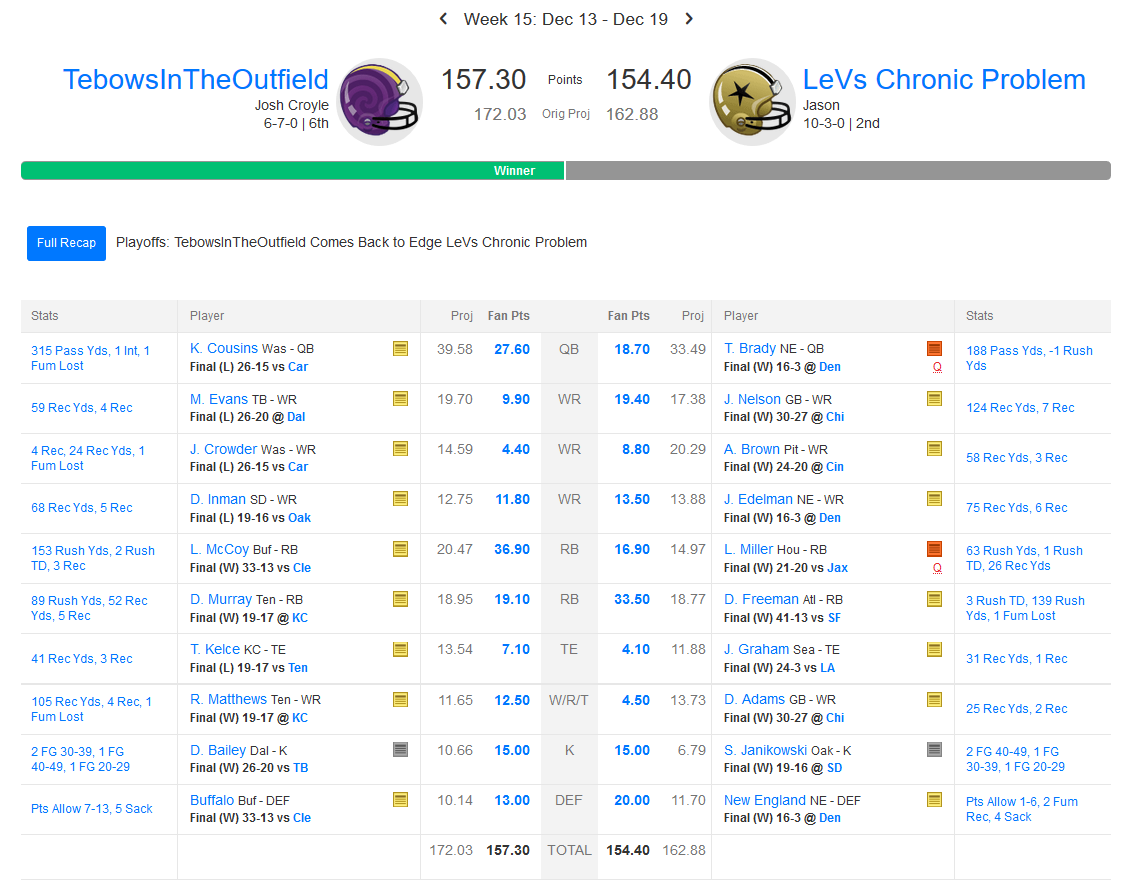 Now I am in the finals. How insane? Adam defeated Ryan pretty easily, which means that the finals is Croyle Bowl 2016. I am sure all of the ESPN shows have been making jokes about how awkward Christmas dinner will be (what, Mike & Mike do not discuss our fantasy league?). Actually, one of the businesses around here has gotten into the spirit of things…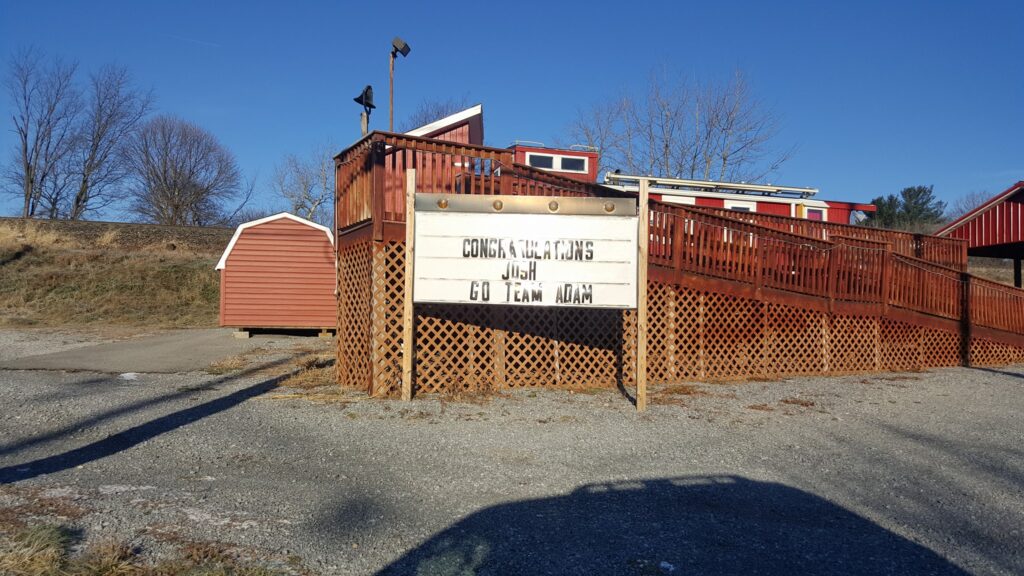 In other news…Gideon defeated Seth for 5th place. Lindsey beat Jessica, while Dustin destroyed Jason (he only scored 62 points). BatmanJason took down to Jarrod for the illustrious 11th place crown. Ryan will get his chance for revenge over fantasy baseball this week, just not in the finals. He and Offord play for third place. Lindsey and Dustin battle for 7th while Jason and Jessica are going for 9th. This is it folks, the final week of fantasy football.
Good luck to everyone…except Adam.