The 2017 season kicked off with a bang for me! Absolute destruction of Adam2. To be fair, neither of us really did much in the hitting department and Adam2 did put up respectable pitching numbers. Not that it really matters, a win is a win.
Fantasy Stud
I honestly had no clue if J.T. Realmuto would be any good this season. I figured for a catcher, I could probably do a whole lot worse. Even if he sucks the rest of the year, his .500 AVG, .542 OBP, six runs, six RBIs, and two home runs made him worth drafting. That is some fantastic production from a catcher. Honorable mention has to go to Jake Arrieta (2 wins, 16 Ks), Miguel Sano (7 R, 8 RBIs, 2 HR, .350/.458), George Springer (4 HRs–if he keeps this up for the next 20 weeks, should hit like ummm, 80 or more), and finally Greg Holland (4 saves, 0 ER).
Fantasy Dud
Alex Bregman! You are supposed to be my secret weapon. You looked great in the WBC, hitting to all fields, having great at-bats. What the hell happened man? You need to step it up. Do not worry, I will not give up on you or anything, but damn, do not make me look foolish.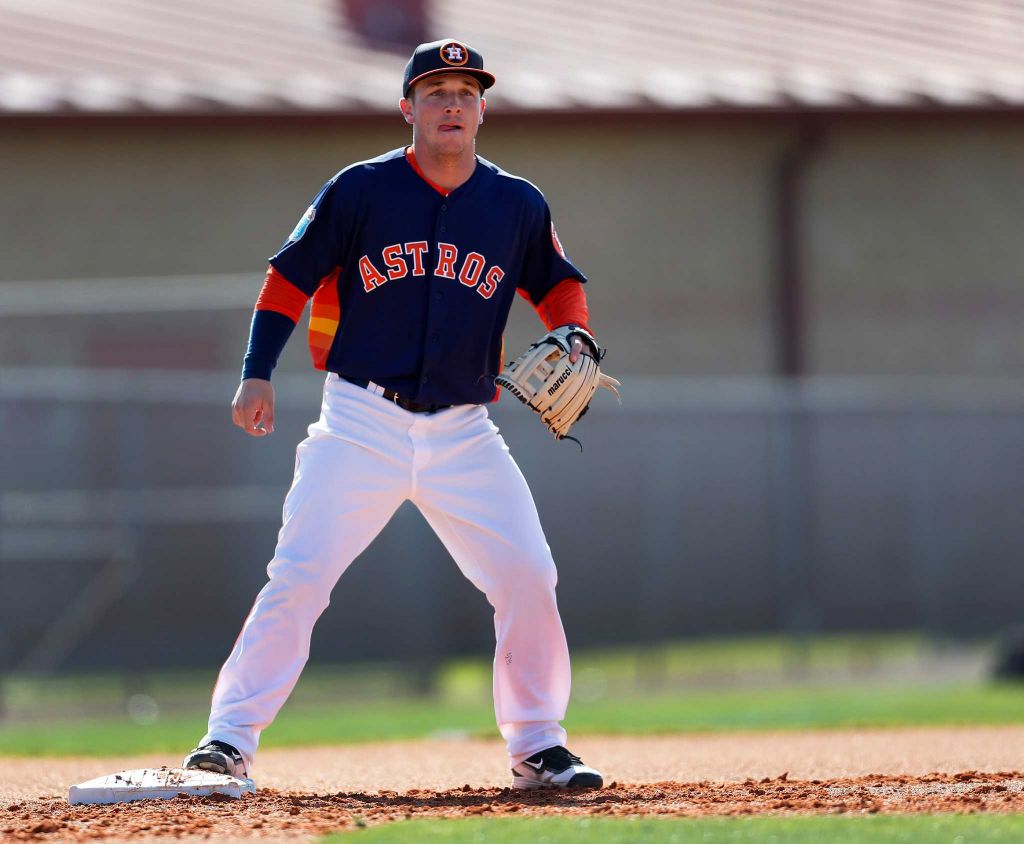 League Results
Dustin 7 Matt 3
James 8 Sean 2
Offord 8 Ryan 4
Gideon 9 Pat 3
Lindsey 7 Jason 4
This week I take on Matt, while Lindsey faces off with Gideon. Offord defended his championship with a victory over Ryan, but now has to take on Sean. Ryan rebounds with James, who looked impressive in week one. In other matches, we have Jason vs. Pat (someone should have a winning record after week two) and Dustin/Adam2 (can Adam2 have a big week or is Dustin legit this season?).
Lindsey had a pretty nice comeback win, which means we get our first "Free Bird" video! This one is from a live show at Oakland (probably the last good thing to happen at the Oakland Coliseum).