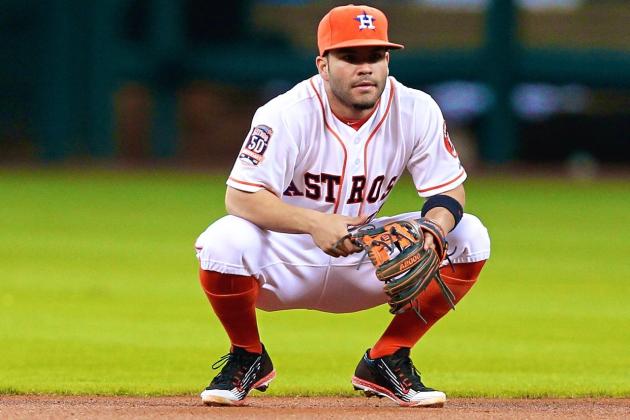 There is an old saying in the Bible, it goes "ask not what your country can do for you, but what you can do for you country." I honestly have no clue what Jesus was talking about there, but there is slightly lesser known one about pride before a fall. Naturally I talked some smack about how my team was unstoppable last week and well what happens? I get an epic beat down from Offord. It was a wee bit closer going into Sunday (I was down 7-4), but then he overtook me in saves and wins. As you can see, he pretty much curb stomped me in all hitting categories. It was painful (not six stitches painful, but still very painful…Pat & Jason should get that joke).
Fantasy Stud
I only had one player who worth anything this week and that was Jose Altuve. He tried his hardest to do it all himself:  4/2/5/2/.333/.345. Unfortunately, he needed help from just about anyone else. It looks like I am having a slight case of the injury bug, nothing major, but guys needing a few days off for sore hamstrings (Cespedes and Springer). Also, CarGo was hit by Kershaw (I was actually watching that game, I thought he broke his hand) and missed a game or two. Not making excuses, this is part of baseball, but it sucks when it all happens in one week.
Fantasy Dud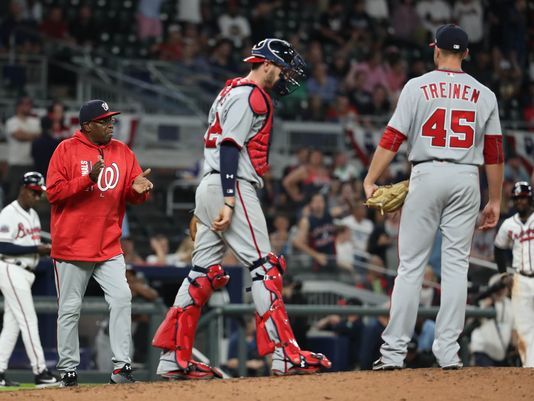 Blake Treinen. Yikes. Loses his closer role, manages two holds, although one of them was a bit of a cheat. I mean, he was brought in for the save, but only got one out and walked in a run. They pulled him and Shawn Kelley came in to finish out the 9th. So really, one of those holds is just him sucking. Weird that you can get a positive stat for doing something negatively. Maybe they should consider Nate Silver's proposed reliever stat…
League Results
Adam2 10 Matt 1
Ryan 9 Sean 3
Pat 7 James 5
Gideon 9 Jason 2
Dustin 8 Lindsey 2
My loss dropped me to second place with Gideon now in the lead by a half game. Next we have Dustin, only a half game behind me, then it goes Offord, James, Jason, and Ryan; who all have winning records. After that we have Adam2, Lindsey, Sean, Pat, and Matt. No one is out of it yet, but the whole is getting deeper and harder to climb out each week.
This week I take on Ryan, while Lindsey tries her luck with Matt.